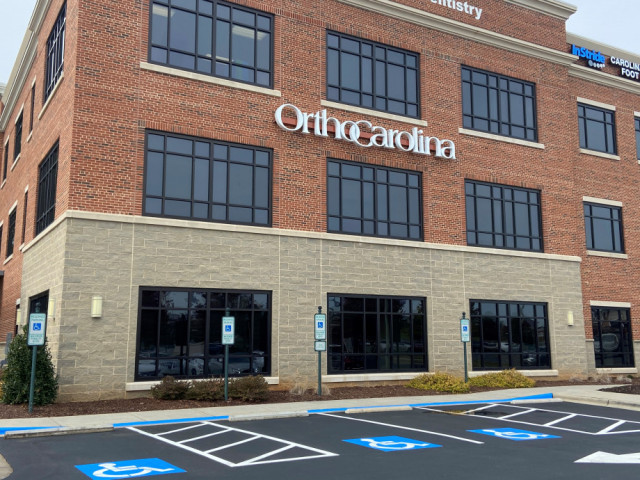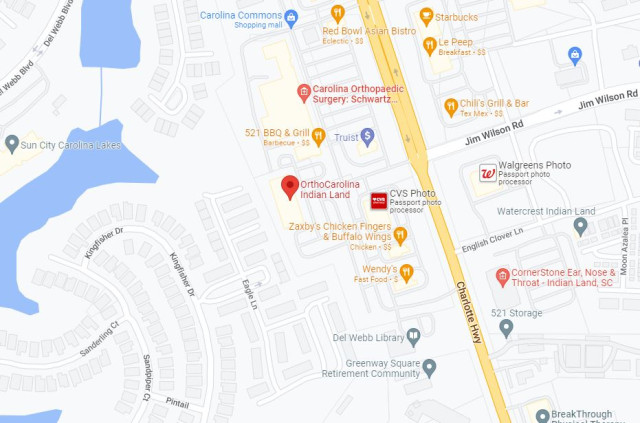 Address
6237 Carolina Commons
Suite 110
Indian Land
,
SC
29707
OrthoCarolina offers world-class care at our physical therapy clinics. We provide physical and hand therapy care services for the following:
BACK THERAPY

Our physical therapists only use the latest manual therapy techniques and exercise programs to lead you to a full recovery following a back injury.
HAND THERAPY
Certified Hand Therapists provide expertise in hand rehabilitation and customized splinting to expedite your recovery from injury or surgery. Activities of daily living, such as eating, dressing, writing, and typing, require hand motion and strength, and your Hand Therapist can help you perform these activities independently again. Customized splinting will help protect your injured area to promote healing and get you on the road to recovery.
SPORTS THERAPY
By combining sports knowledge and orthopedic expertise, our sports physical therapists in Charlotte will get you back on your feet and back to your sport before you know it.