Why OrthoCarolina
At OrthoCarolina we work hard everyday to deliver on our purpose: MAKE LIVES BETTER
View More
OC Team Spotlights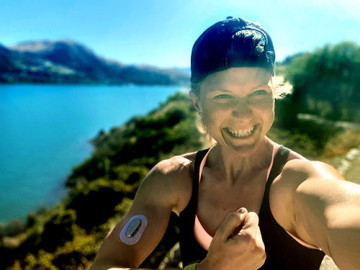 Featured Careers
As a Certified Medical Assistant at OrthoCarolina, you will be responsible for providing and coordinating orthopedic patient care.
Additional responsibilities as a Certified Medical Assistant include:
Assisting physicians and/or physicians assistants with patient care within the clinic setting
Updating clinical notes in electronic medical systems
Completing phone triage
Casting and bracing
Performing routine office procedures
Providing patient education
---
Hiring Bonus Opportunity
Who doesn't need a little extra cash in January?
If you are a Certified Medical Assistant, a Registered Medical Assistant, an LPN, an ATC, or a Radiology Technician who applies to an OrthoCarolina Certified/Registered Medical Assistant position and is hired by March 31st, we'll put $250 in your pocket after your 1st day of employment.
We'll put an additional $250 in your pocket after 90 days on the job too!
All you have to do is APPLY... and Get Hired!
Apply Today