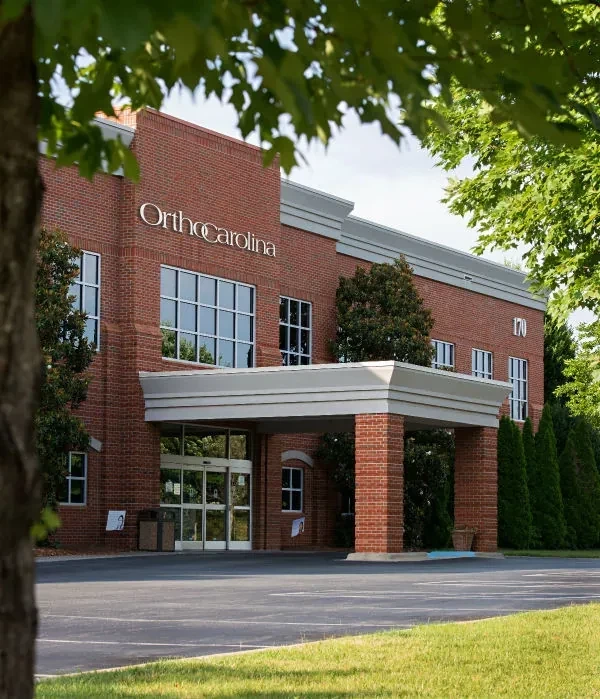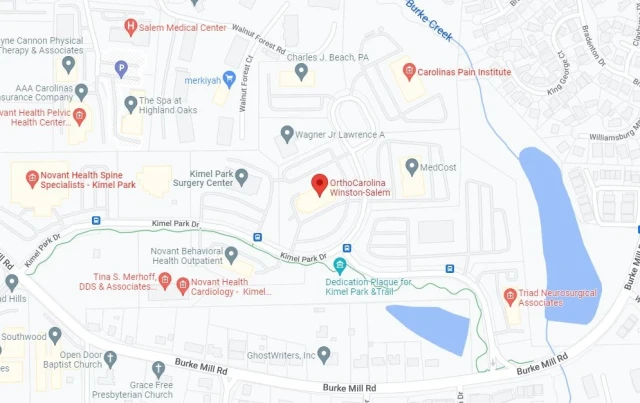 Address
170 Kimel Park Drive
Winston-Salem
,
NC
27103
Office Hours
Monday-Friday: 8am-5pm
---
OrthoCarolina-Winston has broad research and educational base which has a national reputation for excellence with more than 40 years of experience. Our orthopedic surgeons provide the highest level of care to patients and are ready to provide the very best in both non-surgical and surgical evaluation and treatment to you.
Specialized care areas include:
Sports Medicine
Shoulder and Elbow
Arthroscopic Surgery
Total Joint Replacement
Spine
Hand
Rotator Cuff Injuries
Injury & Fracture Care
Dupuytren's Contracture
Foot & Ankle
Additional services offered:
Medical Clinic Same-Day Appointments and Scheduling
Orthopedic Urgent Care - Monday - Friday, 8 a.m. - 8:30 p.m. and Saturday 10 a.m. - 2 p.m.

Walk-ins are welcome
You do not have to be an OrthoCarolina patient

MRI – Head, Neck, Spine, Extremities

High Quality and low cost
You do not have to be an OrthoCarolina patient
The cost of our MRIs is frequently much less expensive than other locations
All MRIs are read and interpreted locally

This location is also home to a physical therapy clinic.
MRI Information
We look forward to serving you during your upcoming MRI at our Winston-Salem imaging facility. As a courtesy to our patients, OrthoCarolina representatives routinely verify your health insurance coverage prior to your appointment. We will also complete any prior notification and/or approval process that your carrier may require. In addition, we will provide you with an estimate of your expected financial liability based on the MRI order as instructed by your health insurance carrier. Please be advised that the estimate of financial responsibility provided to you is based on services performed and billed by OrthoCarolina only. The estimate does not include the charge associated with the interpretation of the MRI which is a service provided by Triad Radiology. Depending upon how your insurance company processes these charges, you may receive a bill from Triad Radiology as well.