About OC
OrthoCarolina is one of the nation's leading independent academic orthopedics practices serving the Southeast since 1922. OrthoCarolina provides compassionate and comprehensive musculoskeletal care including operative and non-operative care, diagnostic imaging, and rehabilitative therapy. Widely known for musculoskeletal research and training, OrthoCarolina physicians have specialized expertise in foot and ankle, hip and knee, shoulder and elbow, spine, sports medicine, hand, pediatric orthopedics, and physical medicine and rehabilitation. Over 300 OrthoCarolina providers see more than one million patient visits across North and South Carolina each year. We are proud to be both physician-owned and physician-led.


Our Mission
To provide quality care and create a healthier community


Our Values
Quality, Service, Community, and Teamwork




Our Credo
OrthoCarolina is a world-class organization of professionals from the community, serving the community, in order to advance our community.
We commit to improving the lives of all we serve, by providing premier patient care and compassionate, personalized service.
Through innovation, education, and research, we are dedicated to helping you achieve your best you.
---



Our Team Promise
Our team is our greatest asset and the foundation of our success; we share a common passion for making lives better.
We are a diverse group of individuals, accountable to each other through the backbone of our beliefs: trust, honesty, and mutual respect; ensuring our voice is heard.
Our positive environment supports individual growth and a sense of belonging.



Leadership Team
Dr. Cohen has served in a leadership capacity throughout his tenure with OrthoCarolina, including serving as vice-chairman of the Board of Directors and chair of the Operations Committee as OrthoCarolina established itself as a nationally-recognized model for patient success and value-based care.
An innovative thinker, he has served as Fellowship Director of the OrthoCarolina Foot and Ankle Fellowship and subspecialty chief for the Department of Orthopaedic Surgery, Atrium Health - Carolinas Medical Center, helping lead foot and ankle innovation and education. He also has acted as a principal investigator in numerous active research projects through the OrthoCarolina Research Institute (OCRI). He is currently serving as the Chief of the Foot and Ankle Division at Atrium Health - Carolinas Medical Center.
Dr. Cohen, who continues to see patients through his foot and ankle practice while active as the OrthoCarolina CEO, is also a respected member of national foot and ankle research circles. He is a member of the American Orthopedic Foot and Ankle Society (AOFAS) Board of Directors, and currently serves as its President.
---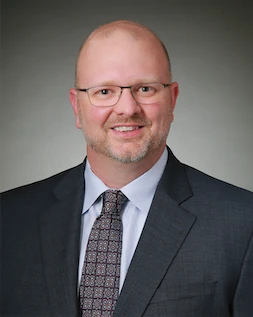 Paul Neagle
Chief Operating Officer
Paul Neagle has many years of experience as a healthcare executive in a variety of settings including hospital groups and retail healthcare. He is a practicing physician assistant since 2001 and in the past, has experience as an athletic trainer and paramedic. Paul is focused on the overall operations for the group and is passionate about improving patient access to care. Paul received his undergraduate degree from James Madison University and his physician assistant degree from Wake Forest University School of Medicine. He received his master's degree in Healthcare Administration and Business Administration from the University of Maryland Global Campus. He is a Fellow of the American College of Healthcare Executives.
---
Dr. Robert McBride attended West Virginia School of Medicine and graduated in June, 1980. Completed his Orthopedic Residency at, now known as, Atrium Health Medical Center in June, 1985. He has been Board certified in Orthopedic Surgery since 1987 and separately Board certified in Sports Medicine since 2007. Had served as President of OrthoCarolina for 15 of the last 17 years (since January, 2006).
Dr. McBride has served as an ad hoc member (appointed by the Governor) of the State Health Coordinating Council since 2014. He a member of the American Academy of Orthopedic Surgeons since 1985 and is also member of the American Academy of Hip and Knee surgeons, the American Orthopedic Society for Sports Medicine, Southern Orthopedic Association, Eastern Orthopaedic Association and North Carolina Medical Society among others.
He is a member of the Atrium Health Metro Quality Assessment and Improvement Committee and the Atrium University representative to the Atrium Musculoskeletal Institute.
He has been practicing orthopedics (concentrating on Hip and Knee Reconstruction and Sports Medicine) since 1985. Dr McBride has proudly served as the Julius L. Chambers High School (formerly Vance High School) Team Physician since it's inception in 1997.
---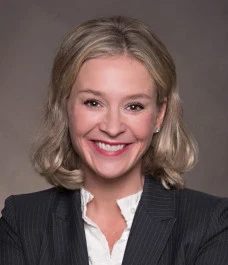 Sarah Jacobs
Chief Legal & Administrative Officer
Sarah Jacobs oversees OrthoCarolina's legal affairs, as well as its corporate compliance, privacy and risk management programs. She also provides guidance in the areas of corporate governance, transactional matters and healthcare regulatory issues. Sarah joined OrthoCarolina in 2018 and brings many years of experience assisting clients in the healthcare industry with a wide range of transactional, operational, and regulatory matters. Sarah holds a bachelor's degree from Vanderbilt University and a juris doctor degree from Vanderbilt University Law School.
---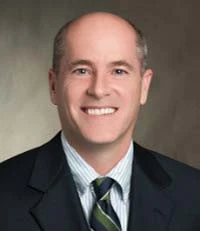 Brent Shear
Chief Financial Officer
Chief Financial Officer of OrthoCarolina (since 2006); former senior executive with both private and public company experience within multiple sectors including healthcare (hospital and medical group), retail and manufacturing during a period from 1986 – 2006. Brent received his degree in Business Administration from Olivet Nazarene University.
---