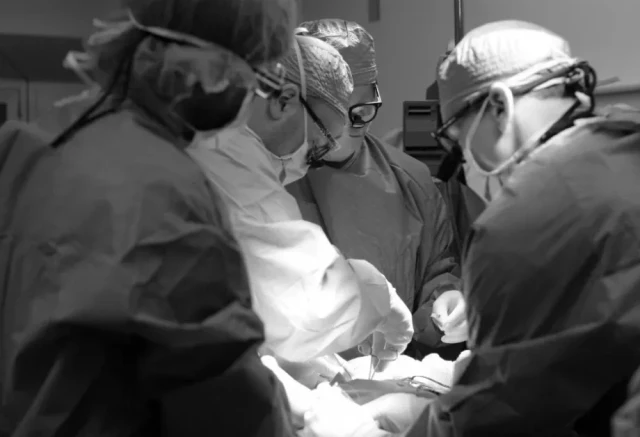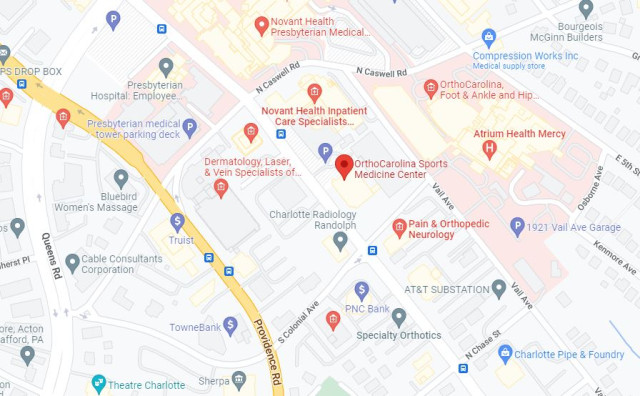 Address
1915 Randolph Rd.
2nd Floor
Charlotte
,
NC
28207
The brachial plexus is a network of nerves that arise from the spinal cord and lead to the peripheral nerves that give movement and feeling to the shoulder, arm and hand. Injury to the brachial plexus, spinal cord, or peripheral nervous system can occur from trauma, viral illness, tumors, radiation, or during childbirth. These injuries can result in partial or complete paralysis of the arm and can be severe life-changing events. Beyond the loss of function of the shoulder, elbow, wrist, and hand, individuals with brachial plexus injuries also deal with pain, depression and the emotional impact associated with injury.
At OrthoCarolina, our orthopedic surgeons recognize the importance of treating the entire patient and family, not just the affected limb. The understanding of the function and anatomy of the brachial plexus and the psychological impact it has on individuals has improved considerably in recent years and so have patient outcomes. Our multi-disciplinary clinic combines physiatrists, researchers, and occupational therapists with our surgical team to give the specialized care that you or your loved one require.

In addition to brachial plexus injuries, the physicians at the OrthoCarolina Brachial Plexus and Limb Paralysis Clinic specialize in other conditions that may lead to limb paralysis or dysfunction. Complex peripheral nerve injuries, brain injury, tetraplegia, or other paralytic illness can be treated similarly to brachial plexus injuries with a variety of nonoperative and surgical interventions.

In our specialty clinic, we offer the full complement of diagnostic tests available in order to provide a comprehensive experience to our patients. Our surgical team is actively involved in research and regularly collaborates with other national centers to offer the latest and most innovative options to our patients.
---
The Clinic Experience

Once per month our team of surgeons, physiatrists, and physical therapists host a clinic dedicated exclusively to patients with brachial plexus and peripheral nerve injuries. The surgical team evaluates all patients together and as a result, multiple providers collaborate to create an individualized treatment plan for each patient. This is the same team that performs surgery for our patients should they require it. This allows for continuity of care – the same surgeons you meet in the clinic will be there for your surgery- and for shorter surgical times – this surgical team can work simultaneously.

---