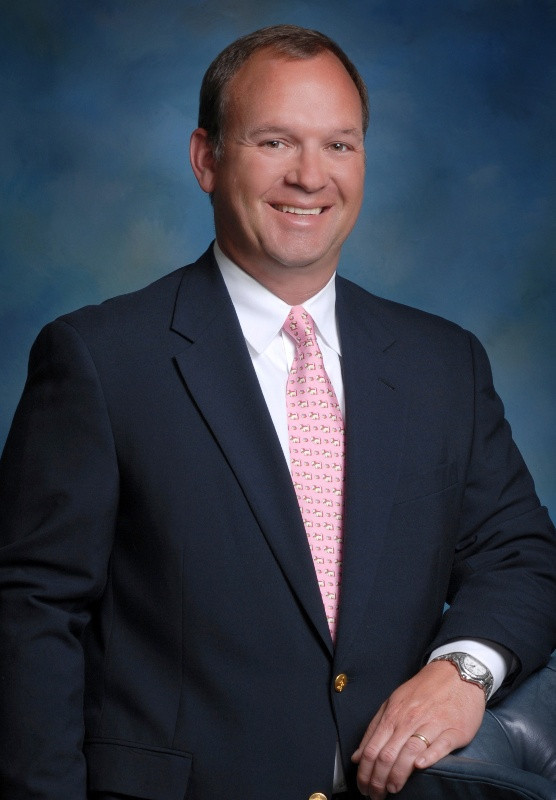 Fellowship Trained
Clinical Specialties
Elbow

Hip

Knee

Shoulder

Sports Medicine

Trauma
Locations
Education
University of Georgia - B.S. in Biology
Des Moines University - Doctor of Osteopathic Medicine
Ohio University College of Osteopathic Medicine - Residency
Orthopedic Research of Virginia - Sports Medicine and Arthroscopic Surgical Fellowship
Bio
OrthoCarolina will be welcoming Dr. Jennings on Monday, September 3, 2018.
Practice
Specializes in:
Hip
Knee
Shoulder
Elbow
Sports Medicine
Trauma
---
Team Physician, North Forsyth High School – Winston-Salem, NC
Medical Staff Member – Washington Redskins football organization during sports medicine fellowship 8/03-7/04
Assistant Team Physician, Dayton, OH & Richmond, VA, area high schools
Sports Physicals, Dayton, OH & Richmond, VA area high schools and colleges
Sports Medicine Clinic, Saturday morning clinic during sports seasons
Research
PUBLICATIONS
W. B. Jennings, Goradia, V.K., et. al. "Sizing of meniscal allografts: Comparison of plain radiographs, magnetic resonance imaging, and cadaveric measurements." Poster presentation American Academy of Orthopaedic Surgeons Annual Meeting February 2005 – Washington, DC, publication pending.
Thal R, W.B. Jennings, Heusch, W.L. "Arthroscopic Rotator Cuff Repair Using the Suture Loop Shuttle Technique." Arthroscopy. 2007 May;23(5):561.e1-4. Epub 2007 Feb 14
M.A. Mighell, W. B. Jennings, M.A. Frankle. "Technique for Unstable Two-Part Proximal Humeral Fractures Utilizing an Intramedullary Staple Device: The Evan's Staple." Techniques in Shoulder & Elbow Surgery. 4(2):84-88, June 2003.
J.D. DiCicco, W.B. Jennings, J.E. Saunders. "Effects of Retrograde Femoral Intramedullary Nailing on Anterior Cruciate Ligament Femoral Graft Position: A Cadaveric Analysis." Publication pending.
A.F. Infante, M.C. Albert, W.B. Jennings, J. T. Lehner. "Immediate Hip Spica Application for Pediatric Femur Fractures: A Review of 175 Patients." Poster and presentation - Orthopaedic Trauma Association Annual Meeting, October 1998 - Vancouver, British Columbia; presentation American Academy of Orthopaedic Surgeons Annual Meeting, February 1999 – Anaheim, California; Clin. Orthop.376: 106-12, 2000.
D. A. Warren, S. E. Bowen, W. B. Jennings, C. E. Dallas and R. L. Balster. "Biphasic Effects of 1,1,1-Trichloroethane on the Locomotor Activity of Mice: Relationship to Blood and Brain Solvent Concentrations." Toxicological Sciences 56, 365-73, 2000.