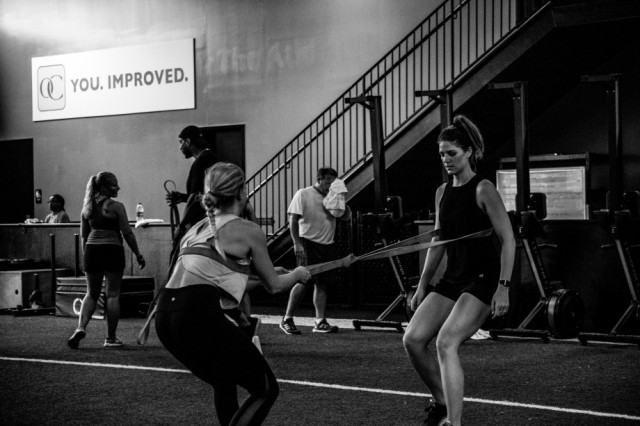 Describe your past, education and what lead you to OC.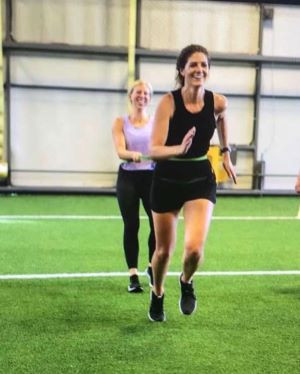 I grew up in rural, small town outside of Pittsburgh, Pennsylvania. After high school, I attended Penn State and received my Bachelor's Degree in Kinesiology-Movement Science. I started working in an outpatient Physical Therapy setting to get experience in the PT world, but quickly found that preventative health and wellness (fitness/nutrition) was the right path for me. From there, I spent the next several years working for various Corporate Wellness companies in Pennsylvania, Connecticut, and North Carolina, gaining experience in this field. I started working for OrthoCarolina in August of 2017 when a friend told me about an opening in the Wellness department. I have been in the Wellness Program Manager role for 2 years.
What does a 'typical' day look like for you?
My role is unique in that I manage the corporate wellness program for team members, as well as the fitness operations at the Sports Training Center location in Matthews. The corporate wellness side involves planning health and wellness events for all of OC, managing ongoing activities such as onsite fitness classes, evaluating current programs and looking for opportunities for improvement, educating new hires on all the perks/benefits on the Wellness Program, and much more. Some of the Sports Training Center duties include managing fitness programs for adults/youth and post PT, looking for opportunities to educate the public and our communities about our fitness and training services, administrative duties like managing schedules and payroll, keeping up with routine maintenance checks on equipment/facility, etc.
What do you like most about your position? What inspires you?
Each day is filled with an opportunity to learn something that I didn't know before, whether it's about corporate wellness programming or managing a fitness center. I like that no two days are ever the same! Seeing my fellow team mates and Sports Training Center clients make positive changes in their daily lives to improve their health and wellbeing inspires me most. It makes the work I do feel extremely meaningful!
Which Core Value of OC (Quality, Service, Community, Teamwork) do you feel you identify the most with and why?
While it's hard to choose just one, I feel I identify most with the teamwork core value. I rely on the support and expertise of my teammates and truly feel fortunate to work with some of the best and brightest people.
What are some of your goals and aspirations – personally or professionally?
In whatever ways I can, I want to help educate as many people as possible about the power of healthy choices. I think it's sometimes underrated what a small change in a daily habit or food choice can make in one's quality of life over time.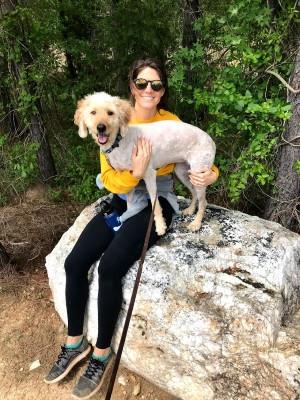 Outside of work, what do you like to do?
Outside of work, I can be found spending time with my husband, family and friends, working out, taking hikes and walks with my dog, yoga, or anything involving a fun athletic challenge! I also like to take trips to the NC beaches and mountains, gardening, reading, and snuggling with my pup.
What would you say to someone considering the field of work you are in or applying for a position with OC?
Public health and wellness is an incredibly important field of work. We have seen major shifts within health education in the last twenty, even ten years. As more data and research is received, guidelines and recommendations for healthy living are always changing. There will always be a need for public health professionals and educators, and a career in corporate wellness or fitness can be an extremely rewarding path.
Note:
In July, 2020 - OrthoCarolina was ranked the #3 Healthiest Employer of Greater Charlotte (1,500-4,999 employees)!

To be considered a Healthiest Employer, our own Janelle Penatzer, Wellness Program Manager, completed a wellness assessment at HealthiestEmployers.com, which is administered on a rolling basis throughout the calendar year in 45+ cities and metropolitan regions across nearly 40 states. Applicants are scored with the Healthiest Employers Index (HEI), a 1-100 metric that addresses the six critical dimensions of workplace wellness: culture and leadership commitment, foundational components, annual planning, communications and marketing, programming and interventions, and reporting and analysis. Based on HEI, top ranking semi-finalists are invited to participate in an online instrument to further measure the worksite wellness program, which determines the final rankings. Read MORE on our OC blog!
Thank you, Janelle, and Team OC for supporting our Mission – To provide quality care and create a healthier community. By starting within, we will Make Lives Better for everyone!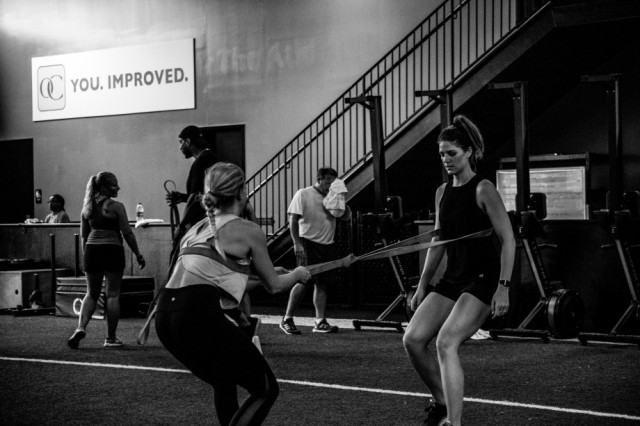 ---
Back