OrthoCarolina has been recognized as one of the 2020 Healthiest Employers of Greater Charlotte by the Charlotte Business Journal. The 10th annual Healthiest Employers of Greater Charlotte Awards program honors local companies with outstanding health and wellness initiatives.
OrthoCarolina ranked number three amongst companies with 1,500 – 4,999 employees for our commitment to supporting the long-term health of our team members, patients and communities.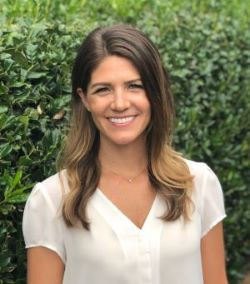 "Getting the opportunity to help my fellow team members every day to improve their health and wellbeing brings me so much joy," said Janelle Penatzer, OrthoCarolina wellness program manager. "Knowing that the programs, challenges and education offered could make a difference in someone's quality of life makes my work that much more meaningful."
To be considered a Healthiest Employer, applicants are scored on the Healthiest Employers Index (HEI), a 1 – 100 metric that addresses six critical dimensions of workplace wellness:
Culture and Leadership Commitment
Foundational Components
Annual Planning
Communications and Marketing
Programming and Interventions
Reporting and Analysis
Based on HEI, the top-ranking 100 finalists are recognized across more than 45 cities and metropolitan regions across nearly 40 states in the country.
OrthoCarolina was also named a Healthiest Employer of Greater Charlotte in 2019 as well as one of the top five Healthiest Employers in America in 2018 by the Healthiest 100 Workplaces in America for its employee wellness program, Be Well.
---
Want to join the OrthoCarolina team and work with one of the healthiest employers in the nation? Visit our careers portal to learn more.
---
Back