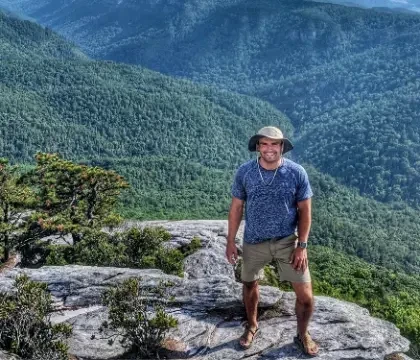 Team Member Spotlight:
Proud To Be OrthoCarolina
---
Describe your past, education, and what lead you to OC.
I am originally from Chicago where I grew up with three younger brothers. I then attended Appalachian State University and graduated a few years ago. Initially, I moved back home where I managed a physical therapy clinic but then I came back to North Carolina to move in with my girlfriend. When searching for employers in the Charlotte area, OrthoCarolina had a massive online presence.
What does a 'typical' day look like for you?
A typical day usually involves meeting with patients to discuss surgery and assisting them through the sometimes-complicated surgical process. When both Dr. Beaver and Dr. Curtin are in the clinic on the same day, I am bouncing from one patient's room to the next since both physicians stay busy. Aside from meeting with patients, I have a good bit of work that must be done behind the scenes for the surgery to go smoothly. When my physicians aren't in the office, I am typically involved in coordinating procedures with the different hospitals and labs, following up with primary care offices for pre-operative clearances, and coordinating with surgical rep companies regarding special implants for surgery.

What do you like most about your position? What inspires you?
I enjoy being able to assist the patients through the surgical process but also being able to work so closely with all the physicians that I have scheduled for. Being entrusted with such a big responsibility for coordinating a physician's surgical calendar has allowed me to create great relationships with our providers.
Which Core Value of OC (Quality, Service, Community, Teamwork) do you feel you identify the most with and why?
I believe that "Quality" is the Core Value I identify with most. I believe it is essential to provide the best quality care possible while I am at work. Our patients could have chosen any practice, but they chose OrthoCarolina for a reason and I believe it us up to us as employees to uphold our reputation of providing the best care.
What are some of your goals and aspirations – personally or professionally?
Professionally, I would like to further my education with the hopes of attaining a leadership position here at OrthoCarolina in the future. Personally, I hope to explore more of North Carolina and see what it has to offer once things start to open up again.
Outside of work, what do you like to do?
I love to hike and travel! Having lived in Boone, I love to explore the outdoors. Whether it be up in the mountains or on the coast at the beach. I also love to golf and venture to all the breweries that Charlotte has to offer.
What would you say to someone considering the field of work you are in or applying for a position with OC?
OrthoCarolina has a great work environment and I have met some great friends while working here. I would highly recommend starting a career in OC since there is so much room for growth and there is a great work culture to help you learn and succeed.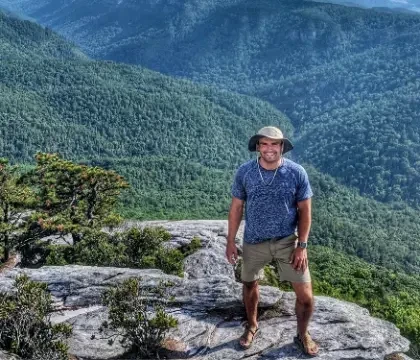 ---
Back