The Charlotte Rollin' Hornets is a wheelchair basketball program that gives people with physical disabilities the independence and the opportunity to experience basketball through a team environment. The Rollin' Hornets travel across the country from August to April and consist of 3 junior teams, 3 adult teams, and one all-women's team. Their primary sponsor is Abilities Unlimited of the Carolinas, Inc, (AUCarolinas), a non-profit organization in Charlotte that promotes athletic programs for physically disabled children. OrthoCarolina is also a proud supporter of The Rollin' Hornets, behind the scenes.
In November, the Rollin' Hornets hosted over 34 wheelchair basketball teams from across the country at the Queen City Classic. This was a weekend full of competitive wheelchair basketball on 7 courts and is the only home tournament for our three Junior teams.

Orthopedic conditions are definitely obstacles for these amazing athletes, but not complete limitations. With orthopedic advancement and expertise from OrthoCarolina, physicians have enabled safe play and procedures to allow leagues such as the Rollin' Hornets to exist and thrive with the support of the athletes and their families that continue to never give up.

---
Meet the team!

The care and keeping of the athletes from the Charlotte Rollin' Hornets team is a great honor and one that OrthoCarolina holds near and dear. Below, you'll get to hear more about a number of the strong athletes from the Rollin' Hornets team and their undeniable strength in comments from their family members as well as their OrthoCarolina care team.

Join us as we celebrate their strength:


Preston Howell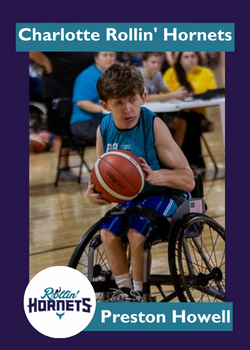 "Dr. Scannell and Nurse Terry have taken the absolute best care of our son, Preston, for many years! Nurse Terry is so quick and helpful! From silly, worried mom questions to sending copies of X-rays, Nurse Terry is responsive and kind and, just like Dr. Scannell, provides constant comfort when our family has had questions. We are so thankful for Dr. Scannell and his skills as he has been a careful, constant, comforting source for our family!" - Jamie Howell, Preston's mom.

Preston has suffered from unknown skeletal dysplasia as well as Neuromuscular scoliosis, needing many surgeries after suffering multiple broken bones. Dr. Scannell celebrates Preston's determination and drive to get back out on the basketball court!


Tucker Anderson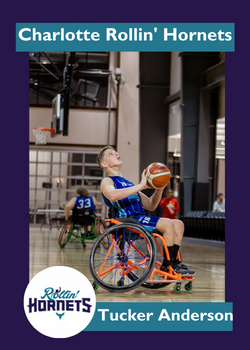 "Dr. Casey has an ease about her that you feel comfortable in her presence even when sometimes the news she is delivering is scary. She makes you feel like a partner in these big life decisions and values the input the parents bring from real-life experiences to pair with her expert opinion." - Amory Anderson, Tucker's mom

Tucker started seeing Dr. Casey when he was just 2 years old. Dr. Casey has supported Tucker throughout the many activities that he has encountered, particularly his golf swing. It can feel overwhelming to hear words/diagnosis terms you are not familiar with when your child needs care. It is complicated when specialties don't agree and at OrthoCarolina, Dr. Casey and her team always put us at ease.



Liam Lenetz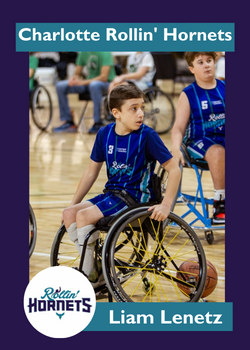 "OrthoCarolina has allowed Liam to enjoy participating in things like Adaptive Sports, especially the Charlotte Rollin Hornets"- Zach Lenetz, Liam's dad.

Liam has seen Dr. Scannell for three years. He truly makes connections with these kids to make their lives easier. The kids even sometimes call him "Dr. Skittles." Dr. Scannell marvels at Liam's great and positive attitude throughout all of his recoveries!











Zander J. Alvarez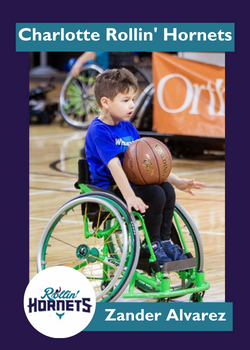 "Dr. Brian Scannell has been Zander's doctor since he was 15 months old. The staff has been accommodating with appointment times and keeping Zander smiling at the office. The staff and providers at OrthoCarolina are warm, and welcoming, and treat you with great care. Dr. Scannell takes the time to answer all of my questions and continues to research potential treatments for Zander" - Stephanie Alvarez, Zander's mom.

After Zander was diagnosed with AFM(Acute Flaccid Myelitis), OrthoCarolina played a major role in Zander's rehabilitation journey. Throughout his journey with OrthoCarolina, he has seen Dr. Scannell, Dr. Loeffler, and Dr. Waters. They have ensured his bones stay exactly where they belong and are doing all they can to ensure Zander can have the best outcomes and participate in any activities he wants. Dr. Scannell and Dr. Loeffler both emphasize Zander's cooperation and positive outlook, even at such a young age.



Jonathan "Adam" Smith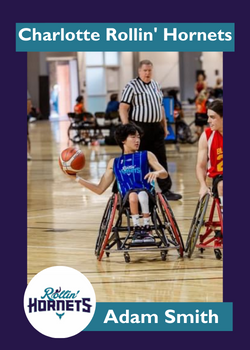 "We love Dr. Casey and Trish Moody! They have taken care of all of Adam's needs since day one. I really love Dr. Casey's conservative approach. Adam would never have felt the weight of his body on his own two feet without the very first procedure he had at OrthoCarolina. He spent the first four years of his life without good medical care. We are thankful we were introduced to the team at OrrhoCarolina!" - Jen Smith, Adam's mom.

Adam took his first steps at age 4 after Dr. Casey performed a heel cord release in her office and had him fitted for orthotics. Surgery was never the first option and Dr. Casey took it upon herself to treat Adam the same way she would have treated an adult patient by talking directly to him about his care.







Sadie Absher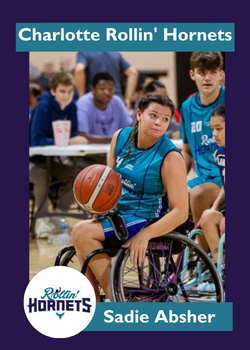 "We consider Dr. Brighton to be like family and we trust his medical expertise hands down! OrthoCarolina has allowed our family to continue to have access to wonderful and successful medical care from Dr. Brian Brighton." - Jessica Absher, Sadie's mom.

Sadie was born completely healthy without any medical concerns, however, after developing a high fever and sensitivity to light at the age of 3.5 she was rushed to the emergency room and became paralyzed from the waist down. After multiple labs and x-rays, she was diagnosed with Transverse Myelitis. Though she regained 98% of function in her left leg, her right leg remains paralyzed. Dr. Brighton noticed that Sadie's right leg wasn't growing as fast as her left leg. Due to the significant limb discrepancy, she was a candidate for a new limb-lengthening surgery that had only been done one time in North Carolina by Dr. Brian Brighton.



Cameron Ruis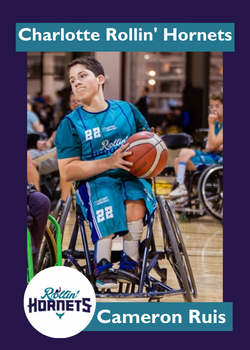 "Dr. Brighton is there when we need him, always fits us in if it is an emergent situation, responds quickly to messages, and takes a real and genuine interest in Cam and his life. Dr. B gets that he is very active and is always trying to help us manage to keep him that way! We are grateful for the excellent medical care." - Sheri Ruiz, Cameron's mom.

Cam was born with spina bifida, bilateral club feet,, and his hips are out of the sockets. Cam has had over 15 surgeries to help and has been a patient of Dr. Brighton's for over 7 years now.

---
Next Steps:
We hope that as you read through these athletes' stories of strength, you are also reminded that alongside great expertise you can accomplish so much. Many of the parents of these athletes were probably met with 'your child will never do things such as playing basketball on a team,' but through organizations such as Rollin Hornets and the expertise provided by OrthoCarolina providers on these athletes' care teams, they CAN.

If you or someone you know is looking for the right orthopedic specialist or even a second opinion from a highly specialized orthopedic surgeon, we have linked the physicians mentioned in this article here for you:
Dr. Brian Brighton
Dr. Virginia Casey
Dr. Peter Waters
Dr. Glenn Gaston
Dr. Brian Scannell
Dr. Bryan Loeffler
To get involved with the Rollin' Hornets, donate, and learn more about their program, click here.

---
This information is provided as an educational service and is not intended to serve as medical advice. If you are seeking specific orthopedic advice or assistance, please consult with your OrthoCarolina physician or locate one in your area through OrthoCarolina's website at www.OrthoCarolina.com.
---
Back