Faulty alignment in your feet can create havoc and pain in the entire body. Correcting the alignment with custom orthotics allows the foot to efficiently absorb shock, improves your balance and reduces stress and strain on the body.
Orthotics have been proven to benefit those who wear them for problems such as knee, hip and back pain and are a non-invasive conservative treatment for many foot issues, including:
Plantar fasciitis
Morton's neuroma
Hallux rigidits
Stress fractures
Sesmoiditis
Hallux valgus
Calcaneal valgus
Pronation & supination
---
Why CHOOSE custom orthotics?
Although many products claim to be foot supports, genuine custom foot orthotics are made specifically to your left and right anatomical foot geometry. This way, they realign and stabilize the bones in your feet in order to restore your natural walking pattern.

OrthoCarolina offers Phits custom 3D-printed orthotics. Phits are designed using patented gait analysis technology that measures your feet through a dynamic, in-motion scan, as opposed to a stationary scan. While typical orthotics are built from layers of plastic and foam glued together, Phits are comprised of nylon 12 powder to provide a lightweight and durable orthotic.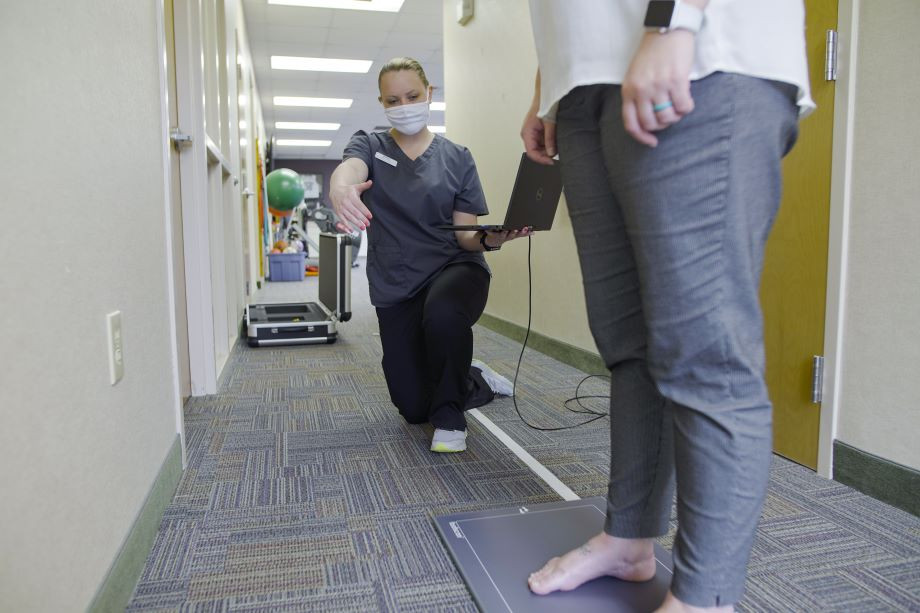 ---
What is unique about Phits custom orthotics?
They are FDA and ISO regulated.
They are powder-based, not plastic-based.
Phits orthotics can correct up to 30 degrees of pronation and/or supination.
Phits are made custom to the patient's left and right foot anatomy.
Phits are durable and made to withstand a high amount of torque, weight and pressure.
---
How is a patient measured for Phits custom orthotics?
Our gait analysis looks at dynamic information where other plate technologies look at static information. The patient is asked to walk and/or run over the gait analysis plate so we can capture their true gait analysis. We use this in-motion data to design their custom Phits.

The dynamic gait analysis gives the clinician information they would never be able to see with the naked eye. The software also breaks down the foot's area into 10 different sections, so the clinician can take a more detailed look at the patient's gait.
The clinician can clearly identify the degree of pronation and /or supination as well as the amount of pressure and the highest point of pressure the patient experiences throughout their gait cycle.
---
How are Phits custom orthotics made?
After the patient's gait is captured, the orthotist designs the Phits orthotic based upon the data captured and the patient's diagnosis. This information is then sent to the 3D printers to print using an advanced additive manufacturing technology called Selective Laser Sintering. With quick turnaround times, most Phits custom orthotics are ready in only three weeks.

---
Interested in custom orthotics?
Custom orthotics can help alleviate pain in your feet, knees, hips and back. If you suffer from pain in any of these areas or just want to be sure your feet are well taken care of, contact your local OrthoCarolina office. We can help connect you with a referring provider to schedule your gait analysis appointment.
---
Back