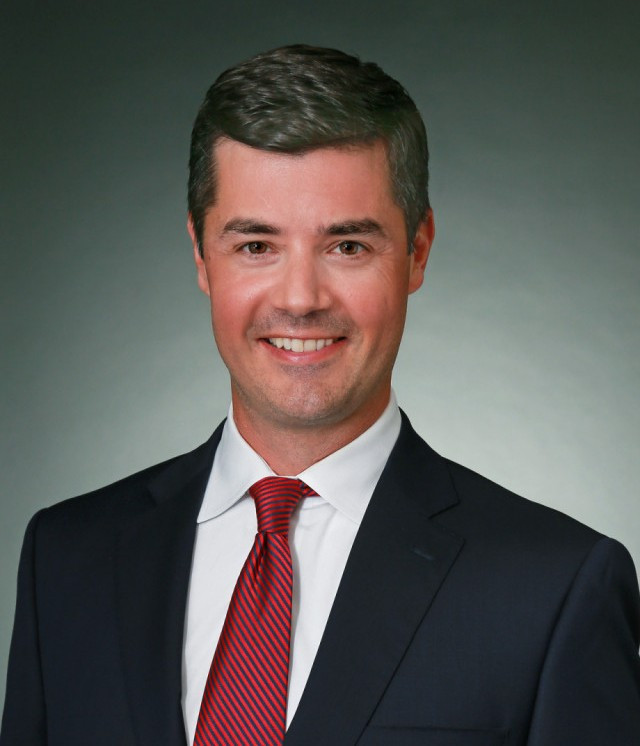 Matthew C. Wendt, M.D.
Specialties:
Ankle

Elbow

Hip

Knee

Shoulder

Sports Medicine
Dr. Wendt did my hip surgery after I suffered a broken hip from a fall. He did an excellent job with repairing my break and was also very kind and easy to talk to.
Education
Northwestern University – B.A. in Chemistry
Rush Medical College - Doctor of Medicine

Mayo Clinic - Residency
Practice
Sports Medicine
Arthroscopy of the Knee & Shoulder
Joint Replacements
---
Board Certified
Fellow in the American Academy of Orthopedic Surgeons
Society of Military Orthopedic Surgeons
Research
Scientific Publications:
Wendt, MC; Cofield, RH; Sperling, JW. Shoulder arthroplasty in hemophilic arthropathy. J Shoulder Elbow Surg. 2011 Jul;20(5):783-7
Carlsen, BA; Wendt, MC; Spinner, RJ; Shin, AY; Bishop, AT. Use of free functioning muscle transfer from a paralyzed lower extremity to restore elbow flexion. J Surg Orthop Adv. 2011 Winter; 20(4): 247-51
Wendt, MC; Adler, MA; Trousdale, RT; Cabanela, ME; Mabry, TM. Effectiveness of false profile radiographs in the detection of pelvic discontinuity in a cadaver model. J Arthroplasty 2012 Aug; 27(7): 1408-12
Wendt MC, Cass JR, Trousdale RT. Incidence of radiographic cam-type impingement in young patients (<50) after femoral neck fracture treated with reduction and internal fixation. HSS J. 2013 Jul; 9(2): 113-7.
Wendt MC, Spinner RJ, Shin AY. Iatrogenic transection of the peroneal and partial transection of the tibial nerve during arthroscopic lateral meniscal debridement and removal of osteochondral fragment. Am J Orthop 2014; 43(4): 182-5.
Scientific Presentations:
Wendt, Matthew; Saclarides, Theodore. Hepatic Metastases from Primary Cancer of the Anus: Report of 2 cases and Review of the Literature. (Southeastern Surgical Congress February 2008)
Carlsen, BA; Wendt, MC; Spinner, RJ; Shin, AY; Bishop, AT. Use of Free Functioning Muscle Transfer From a Paralyzed Lower Extremity to Restore Elbow Flexion. (Meeting of the Society of Military Orthopedic Surgeons 2009)
Wendt, MC; Cofield, RH; Sperling, JW. Shoulder arthroplasty in hemophilic arthropathy. (Meeting of the Society of Military Orthopedic Surgeons 2010)
Wendt, MC; Adler, MA; Trousdale, RT; Cabanela, ME; Mabry, TM. Effectiveness of False Profile Radiographs in Detection of Pelvic Discontinuity in a Cadaver Model. (Meeting of the Mid-America Orthopedic Association 2011, Meeting of he Society of Military Orthopedic Surgeons 2011)
Wendt, MC; Trousdale, RT; Cass, JR. Incidence of radiographic cam-type impingement in femoral neck fractures treated with reduction and internal fixation (Orthopedic Trauma Association annual meeting 2011, Meeting of the Minnesota Orthopedic Society 2011, Meeting of the Mid-America Orthopedic Association 2012)
Wendt, MC; Mabry, TM Total Knee Arthroplasty in patients with Hemochomatosis Arthropathy (Meeting of the Society of Military Orthopedic Surgeons 2011)