Caring for patients by day, Shaun Riney spends evenings and weekends as an assistant coach on a lacrosse team whose unlikely players made them the subject of an ESPN documentary.

When Shuan Riney, a physical therapist at OrthoCarolina Monroe, was looking for a place for his son to play lacrosse he didn't know the journey would end up putting them both on ESPN.
Shaun's son Brendan had been playing lacrosse since he was nine but, after redistricting, he landed at a school without a lacrosse team.
At the same time, Charlotte Secondary School Athletic Director Teddy Walker was looking for a new sport to engage students in. When a grant he applied for came through, he found himself with lacrosse equipment and searching for a coach. An eye surgeon with some lacrosse experience, Bobby Selkin's daughter attended Charlotte Secondary School and found himself as the new head coach.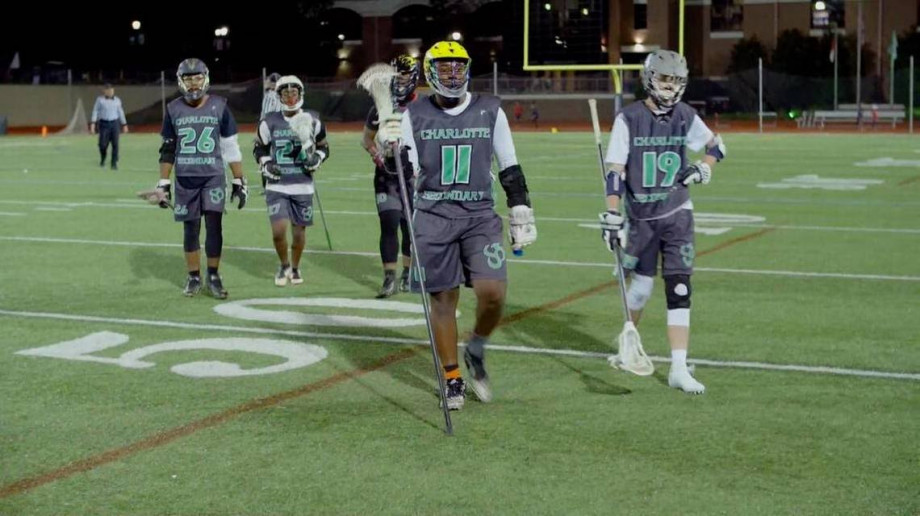 Bobby began recruiting students from Charlotte Secondary School and, since it was a club team, Shaun's son Brendan was able to join, as well.

While Brendan had experience in lacrosse, the other players from Charlotte Secondary School had never stepped on the field. Shaun became an assistant coach as the athletes began picking up the sport.

An ESPN crew followed the team for several years before the 77-minute documentary, Crossroads, premiered August 23.
---
---
"To us on the outside it was just another lacrosse team," Shaun says. "But once we were there and got to meet the kids and learn about their backgrounds, that's when the story itself came through and it made it even more fun to see these kids succeed."

---


Overcoming Challenges on the Field and Off
--Documentary Spoilers Below--

A small school of just 400 students that struggles to fund sports at all, this new lacrosse team quickly became exceptional in many ways. In just four years with a group of athletes, majority of whom had never stepped onto a lacrosse field, they went on to win a state championship. But that's really not what makes the group special.

Shaun says many of the boys who were recruited to play lacrosse had overcome difficulties just to find themselves in high school at all. Within the documentary, the athletes overcome obstacles off the field with the help of their new lacrosse family and every graduate had found themselves heading to college.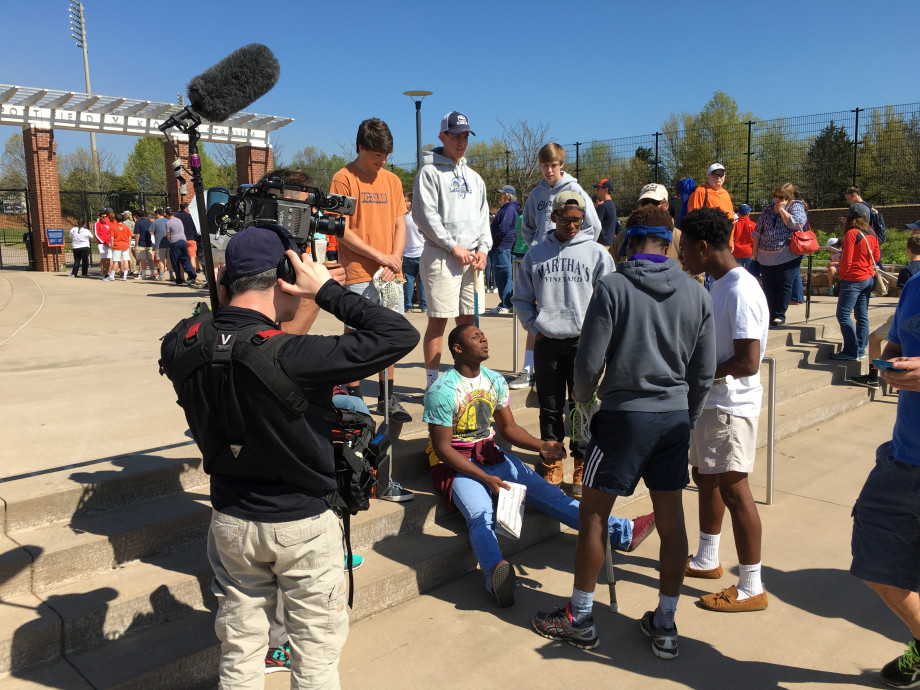 Shuan also credits Bobby with saving Brendan's lacrosse career. It was at a state championship game that the lacrosse coach of Montreat College saw Brendan play and that's exactly where Brendan started as a freshman just this August.

While Shaun says he and Brendan are not the feature of the documentary, he wants others in the community to hear the story.

"These kids not only adopted Brendan, they adopted me. It has been as much of a growing experience for me as it was for the kids themselves."


Now an assistant coach for the team, Shaun brings his knowledge of movement from the physical therapy perspective, his love of lacrosse and support of the players together to continue helping the athletes succeed on field and off.
---
Back