Some of the world's top physicians, researchers, and scientists in the field of musculoskeletal infections will unite in Charlotte August 5-6 during the annual meeting of the Musculoskeletal Infection Society (MSIS). Dedicated to the prevention, care, and treatment of musculoskeletal infection, MSIS is a multidisciplinary educational and scientific forum for the advancement of knowledge in the field of musculoskeletal infection. Its ongoing goals include patient, clinician and researcher education, as well as the promotion of professional standards to guide patient care.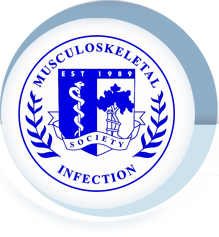 Musculoskeletal infection can be a debilitating condition affecting soft-tissue layers, bones, and joints that often feels like unexplained pain in muscles, bones, and joints, and can lead to permanent damage without treatment. The MSIS annual meeting will include interactive symposia and presentations by recognized experts with topics on the latest in clinical practice, research and education in the field. Current research papers will also be presented. The annual event is a unique meeting that brings together orthopedic surgeons as well as infectious disease physicians to collaborate and share new research and treatments.
"Musculoskeletal infections are a devastating complication for patients. They are associated with significant morbidity and mortality," said Bryan Springer, MD, president of the Musculoskeletal Infection Society and an orthopedic surgeon with OrthoCarolina's Hip and Knee Center. "We continuously collaborate with the best in the field to study and research methods for prevention and treatment."
For more information on MSIS, visit www.msis-na.org.
---
Back