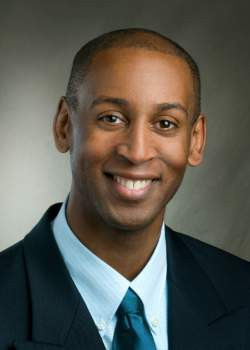 If you have a youth or high school soccer player in your family, chances are they're anxiously awaiting the conclusion of the offseason and looking forward to the arrival of warmer weather to get back out on the pitch.
Prior to becoming a P.A. at OrthoCarolina, I remember being in England during the winter months with a pending tryout with Great Britain's soccer team. There was a place on the squad for a tournament in China at stake and I, too, was presented with the same challenge. How do you keep your athletic edge with a season around the corner? This issue is often further complicated by unfavorable weather conditions, even in Charlotte and the Carolinas.
Like most higher-level sports, soccer has a preseason, regular season and offseason, and it's during that offseason that players generally are responsible for maintaining their own fitness. The goal of the soccer offseason is to maintain cardio levels, flexibility and skill while using this window as a chance for the body to slow down and recover. Workouts should be less strenuous and intense, but light workouts are still recommended to keep in shape and prepare them for the upcoming season.
Here are some things that soccer players should strive to focus on during the offseason:
Technical work – This term refers to anything that generates touches on the ball. The more you touch the ball, the more comfortable you become in possession. For example, play "pick up" soccer. I'm from England, and it's very common there to see people playing soccer together with friends in the parks or streets.
Cross-training - Cross-training can include other physical activities such as basketball, tennis or racquetball. A less competitive sporting environment is helpful, because maintaining your athletic base should be the focus.
Cardio workouts – Preseason is always the window when the focus is on conditioning, but if cardio is maintained during the offseason, there will be less chances of injury when you return to the strenuous preseason workouts. An example of an easy-to-do cardio workout is going for a light run on a regular basis.
Workouts in the offseason can play a big role in how the soccer preseason and in-season go. A highly competitive playing environment coupled with the demands of school can be a lot for young athletes to handle. Smartly managing those offseason workouts without going overboard, while keeping the body acclimated for what's ahead, are key to preventing injury and being prepared to compete.
Andy Hylton is a P.A. (Physician Assistant) in OrthoCarolina's Pineville office and also has a degree in Athletic Training. He has played professional soccer in the U.S. and England, and also played for Great Britain's soccer team in the World University Games (Olympics for students) in Beijing, China. Andy treats all ages and orthopedics needs, particularly sports medicine injuries and conditions. Visit this page for his regular soccer advice and updates.
Leave a Comment