Step inside the Operating Room: Trigger Finger Surgery
OrthoCarolina to Live Stream Trigger Finger Surgery on Facebook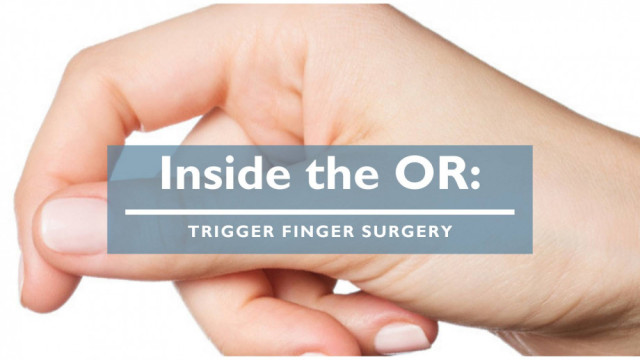 An OrthoCarolina hand surgeon will perform a trigger finger release surgery and a carpal tunnel release on OrthoCarolina's Facebook page during a live broadcast Wednesday, February 6th from Mallard Creek Surgery Center.

Christopher Chadderdon, MD, along with Dana Cumberworth, PA-C will answer live questions and narrate from inside the operating room during the surgery. Trigger finger is an extremely common and often painful condition. Those who experience trigger finger may have difficulty performing daily tasks and activities without discomfort, or without their finger getting "stuck" in a bent position.
The surgery will also include a carpal tunnel release procedure in which the transverse carpal ligament is cut, releasing pressure on the median nerve.
Details:
The surgery live stream will take place on OrthoCarolina's Facebook page (www.facebook.com/orthocarolina) beginning at 12:30 p.m. on Wednesday, February 6 and will be open to public viewing.
---
Comments
Leave a Comment