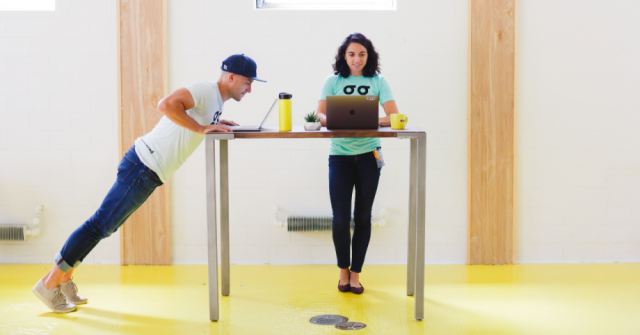 This article was originally published via the Charlotte Business Journal.
Creating connectivity and community within Charlotte is where Garrett Tichy thrives. Building a coworking space where startups, nonprofits, entrepreneurs and remote workers could flourish was just a natural extension of his passions.

As his coworking concept hygge grew to five locations with podcast studios, an in-house coffee shop and its own event series, Tichy knew his members still deserved more. Traditional corporate work environments offer wellness initiatives and just because his family of Charlotte creatives craved a non-traditional workspace didn't mean they should sacrifice similar programming.
How do you bring corporate wellness initiatives to a coworking environment? Tichy and hygge's Chief Strategy Officer Brittany Yoho connected with OrthoCarolina who came on board to help power their ideas. Today, their hygge cares program includes lunch and learns, run and walk clubs and local gym partnerships.
"Working with OrthoCarolina always sparks innovative ideas and possibilities for what our future looks like," Yoho said. "They care about our ideas, the work and the results as they relate to the impact on our hygge members and the greater Charlotte community. Partnering with OC is unique in that it is so much more than a simple transaction."
As hygge developed their membership wellness program, OrthoCarolina became truly integrated, making connections like the one with local fitness network SweatNET, who today is a key partner of hygge cares. OC experts have spoken at lunch-and-learns and partnered with hygge to create educational content for members.
Their integrated relationship even changed the face of OrthoCarolina's patient care as they were introduced to hygge member UNYQ, a medical wears startup that creates 3D-printed orthopedic devices. Now a local child who has scoliosis could find themselves wearing a back brace created just for them right in Charlotte through UNYQ's 3D printing technology.

Header image by Julia Fay Photography featuring Tichy and Yoho of hygge.

---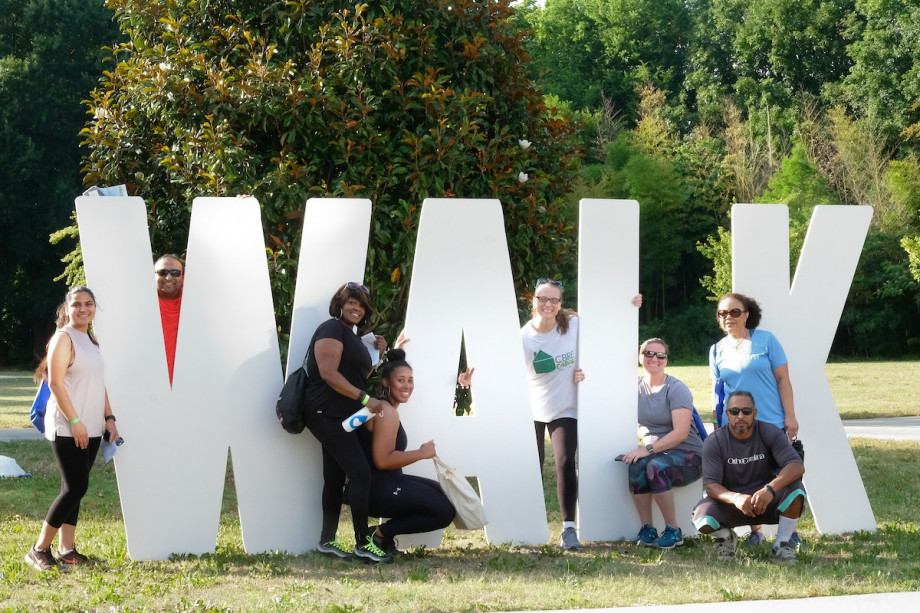 ---
BETTER TOMORROW THAN TODAY
Empowering unique ideas like hygge cares is a key tenant of OrthoCarolina's growth and marketing strategy and they are dedicated to backing new ideas that make the community a better place. The approach centers on creating a community people want to move to and current residents want to stay in and grow with.

"If we can make our community, neighborhoods and cities better tomorrow than they are today, how can that be bad for our business?" said Blair Primis, OrthoCarolina's senior vice president of marketing and talent development. "That's the filter by which we invest in local partnerships and it eliminates barriers to support. Anything is wide open because your filter is to improve the community."
Follow where the OrthoCarolina team is integrating next via the OC newsletter.
Through this lens, Primis and the OrthoCarolina team support a wide variety of local organizations. Though you'll see names like the Carolina Panthers on their roster of partners, most are smaller organizations with audiences who are hyper-local and loyal.
"I feel like I see you guys everywhere!" is a comment Primis hears daily and it's an affirmation of his 10 years of marketing strategy at OrthoCarolina.
"Hearing this validates that people feel touched by our brand in so many ways that the perception is we're 10 times the size we are," Primis said. "We aren't simply writing a check and getting a logo on the back of a shirt. We focus on creating value for both organizations by integrating and becoming invested."
---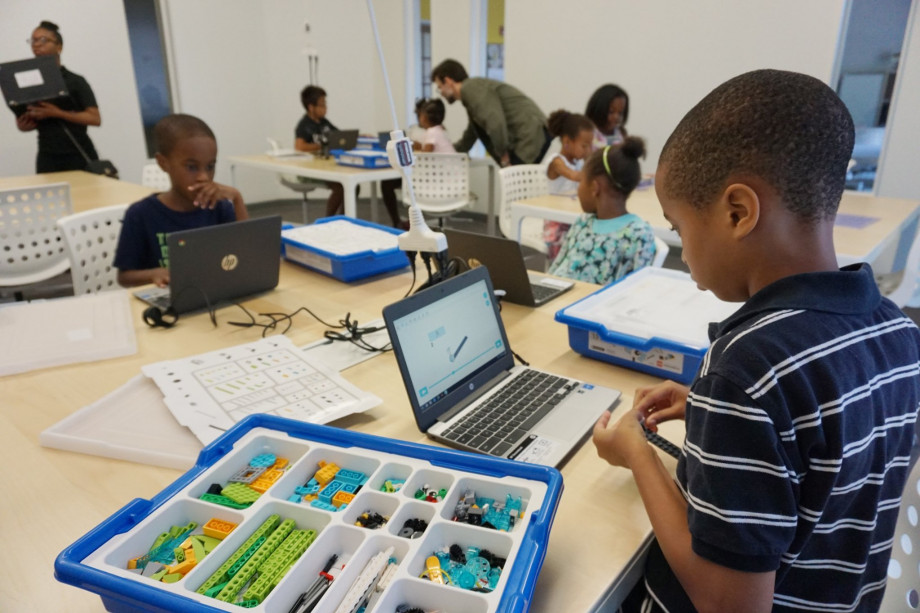 ---
REDEFINING CORPORATE SOCIAL RESPONSIBILITY
Putting community partnerships at the core of a marketing strategy is a concept that could be embraced by any brand or business but that Primis didn't see being implemented locally.
"Nobody in our space, healthcare or otherwise, was thinking of being a premier community partner as marketing strategy," Primis said. "There are a lot of companies who see work in the community as a social effort but we embraced it as a strategy that's at the core of our existence."
OrthoCarolina's community integration isn't unique just in the kinds of partnerships they're forging but how they operate within those organizations. Primis shares that it isn't about involvement and support but true integration.
This new approach to corporate social good is one deserving of study and adoption by other companies says Josh Jacobson, managing director of Next Stage Consulting, an organization that works with nonprofits to develop strategic planning.
"OrthoCarolina has redefined corporate social responsibility in Charlotte by demonstrating how a company can proactively engage the community to further develop identity and brand," Jacobson said. "OrthoCarolina is not only a brand partner – it is a thought partner with the organizations with which it builds relationships, and that leads to exciting design and transformational outcomes that are strengthened through collaboration. At a time of transitional corporate and civic leadership for Charlotte, OrthoCarolina has taken a confident step forward as a leader in shaping our community."
Partnerships have taken the form of supporting nonprofits who bring STEAM (science, technology, engineering, arts and mathematics ) learning to high-poverty local schools and connecting visually impaired individuals with sighted guides, allowing them to participate in wellness activities like running and biking. Other partnerships have resulted in the creation of public art through murals and the establishment of the nation's first hyper-local podcast network right in Charlotte. Many of these difference-makers start with smaller audiences but their networks of passionate individuals combined can create a movement, Primis said.
Digi-Bridge courses and events provide children with hands-on, interactive opportunities to build, code, engineer, and actively learn about all things STEAM.

Carolina Panthers fans are some of those most passionate and OrthoCarolina became the first corporate sponsor of Roaring Riot, helping the fan club advance their mission of uniting and creating an experience and culture for fans.
"OrthoCarolina chooses partners that share in their same visions and values and enhances those partners' missions with their involvement," Roaring Riot founder Zack Luttrell said. "Wherever there is something cool, fun, informative, interesting or inherently good happening, OrthoCarolina is there."
---
LIFTING THE TORCH OF COMMUNITY INTEGRATION
Though OrthoCarolina's strategies have resulted in growth in patient volume and overall footprint, Primis still calls them a "work in progress." Opportunities to share and communicate work internally never stop.
He also hopes more organizations will lift the torch of community integration as a marketing strategy. After all, with the litmus test of a great partnership being the advancement of the community, other companies coming on board only enhance the outcome.
"Why should important community initiatives like economic mobility only be the responsibilities of the government, elected officials and the public?" Primis said. "Corporations have a role to play and, when played well, we impact our communities and the development of our businesses."
Ready to become a community integration torchbearer? Learn more about joining the OrthoCarolina team.
---
Back