Dr. Bryan M. Saltzman, MD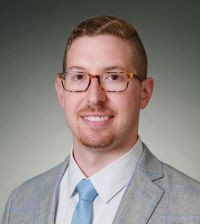 Through cartilage restoration procedures, damaged or injured cartilage can be replaced with new, healthy tissue. What is cartilage restoration and how does it work?
Dr. Bryan Saltzman, MD, explains cartilage restoration surgery in part three of Cartilage 101. Dr. Saltzman specializes in cartilage restoration, adolescent and adults sports medicine, shoulder & elbow and knee.

---
What Is Cartilage Restoration?
Cartilage restoration refers to "restoring" or replacing areas of damaged cartilage with new cartilage from your healthy joints or from cadaveric donor tissues. These surgical procedures are most appropriate for focal cartilage damage, or localized areas of cartilage injury, as opposed to cartilage degeneration seen in osteoarthritis.
---
How Is Cartilage Restoration Performed?
There are three types of cartilage restoration surgical procedures.
Osteochondral Autograft Transplantation (OATS)
OATS uses cartilage and bone from your own joint. Typically, your surgeon will take a small round plug of healthy cartilage and its corresponding thin wafer of underlying bone from an area of the joint that does not experience any weight-bearing forces. Then, your surgeon transfers the healthy cartilage and bone to a corresponding area of cartilage damage or injury.
Osteochondral Allograft Transplantation (OCA)
In a procedure similar to OATS, OCA instead uses transferred cartilage and bone from a size-matched donor (cadaver) joint instead of from the patient's joint. OCA can be used to address larger areas of cartilage injury.
Autologous Chondrocyte Implantation (ACI)
ACI requires two distinct surgeries. In the first surgery, your surgeon will take a small piece of healthy cartilage from an area of your joint that does not experience weight-bearing forces. This sample is then sent to a laboratory to be cultured and grown into a matrix of your own cartilage cells over a period of months.
In the second surgery, your surgeon will re-implant this newly grown matrix of cartilage cells into the area of cartilage injury or damage. These surgical procedures have specific nuances for when they are most appropriate to perform. Most of their applications are within the knee joint.
---
What Are the Typical Results of Cartilage Restoration?
We know that cartilage restoration procedures successfully restore cartilage to an area of damaged or degenerated tissue. As a result, most patients regain functionality of the affected joint with reduced pain and can return to sports and other physical activities they enjoy.
Data supports that cartilage restoration can help to delay the need for future joint replacement surgery. We are actively learning more about how the techniques are best utilized and what their long-term outcomes demonstrate for various types of patients.
---
Dr. Bryan M. Saltzman, MD, is fellowship-trained in Shoulder & Elbow and Sports Medicine. He specializes in cartilage restoration as well as adolescent and adult sports medicine, shoulder & elbow and knee. He practices at OrthoCarolina's Cartilage Restoration Institute, Sports Medicine Center, and University Office.
---
Back