National Hand Therapy Week
Most of us use our hands every day. For patients with conditions that affect the hands and upper extremities, daily life can be challenging. Injuries that damage tendons or nerves or cause other physical trauma, issues such as tennis elbow or carpal tunnel syndrome, or chronic and neurologic problems can severely impact normal functioning.
As a specialty practice of occupational and physical therapy, hand therapy focuses on orthopedic conditions that affect the upper extremities (hands and arms). OrthoCarolina hand therapists specialize in the treatment of traumatic, orthopedic, acquired and congenital hand and upper extremity disorders. Hand therapists work with patients not only to recover, but on a longer-term plan that will improve their lifestyle, home exercise and therapy programs, and help them return to work.
The first week of June each year, the American Society of Hand Therapists celebrates Hand Therapy Week, an integrated national program that is an effort to raise awareness among various audiences, celebrate the benefits of hand therapy and educate the public. Sarah Blanchard, an occupational therapy hand resident with OrthoCarolina's new Hand Therapy Residency Program, shared with us her experience so far in the program and why she chose hand therapy as a career.
Why did the Hand Therapy Residency Program interest you?
Our upper extremities are how we manipulate and interact with our environment. They increase our independence in our daily tasks and enhance our overall quality of life. This is even more apparent when we have an injury or limitation of either or both upper extremities; I understand this firsthand as I myself suffered an injury several years back. This reality, along with my passion for helping others led to my interest in hand therapy, and my desire to further my understanding and knowledge so I can grow as a professional and better serve those in need.
What is a typical day as a hand therapy resident like?
A typical day starts at 6:30am with educational sessions provided by the hand doctors, research meetings, or cadaver lab sessions with the orthopedic doctors and fellows. 24 hours a week are spent treating patients; I treat patients at my primary location as well as other OrthoCarolina locations. One-on-one time is completed for two or more hours each week as well as four hours of class time on various topics assigned to that week. One-on-one time involves co-treating with a therapist for feedback and collaboration with plan of care and evaluations in order to increase my knowledge base, clinical reasoning skills, session implementation, hands-on technique, and activity grading. Each week four hours are spent shadowing one of the hand doctors/surgeons during their clinic hours at OC.
What is your favorite part of your job?
My favorite part of my job is truly everything. I love my job! I work with so many talented and wonderful individuals who are easy to interact with, grow with, and always willing to take time to increase my knowledge base through research, formulating plans of care, and/or application of techniques. Also, every day I apply some new knowledge that I have acquired through educational sessions or from the doctors into my practice as a therapist, which positively impacts my patients, and I get excited. It is truly amazing when an individual is able to complete a meaningful task as a result of the partnership/teamwork between patient and therapist.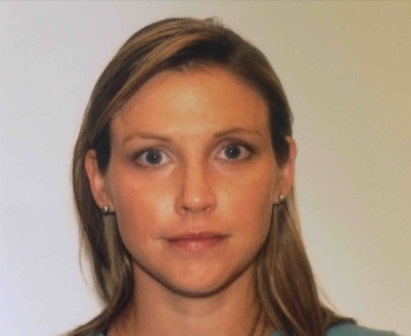 What do you find challenging about the hand therapy residency?
As a mentioned earlier, I work with professionals that work hard to increase my success and this is evident in the ease to which I feel I have transitioned through the program to date. The challenge I feel comes from implementing the new information into my daily professional practice and continuing to evolve. The upper extremity is complex. An effective occupational therapist in a hand therapy setting must understanding this as well as the individual in order to formulate a patient centered plan of care with the goal of increased independence and quality of life. No one case is the same thus I must always be thinking ahead and grading activities for a just right challenge.
What do you hope to do after you complete your hand residency program (overarching career goals)?
My goal has always been to pursue a career in hand therapy, and this residency has only strengthened this ambition. My long-term goal is to not only to be a certified hand therapist but also to assist in advancing the profession and increasing awareness for the occupation through research, mentoring, and continued participation in national associations.
Hand therapists are specialists with a background in occupational or physical therapy and must have at least five years of experience and pass a rigorous board examination. It is important to hand and orthopedic surgeons that hand therapists be part of their team in order to improve outcomes and optimize the continuum of patient care. OrthoCarolina employees more than 15% of the Certified Hand Therapists in North Carolina.
Sarah Blanchard is an Occupational Therapy Hand Resident based at OrthoCarolina's Gastonia office.
She received her BA in Rehabilitation Services with a minor in Psychology from East Carolina University and her Masters in Occupational Therapy from Sacred Heart University. She completed one of her Level II clinicals with OrthoCarolina. Prior to starting with OrthoCarolina Sarah worked as a traveling therapist.
---
Back