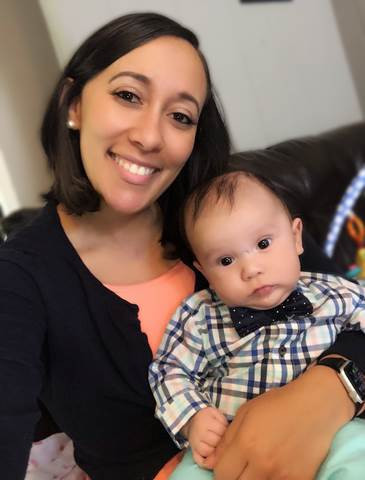 1.) What led you to your position?
I come from a family of teachers and I thought I wanted to follow in the family footsteps. However, after working with children as a teacher and volleyball coach for a few years, I decided I wanted to try something new. When I saw the responsibilities and qualities desired in a patient service specialist, I felt I would be great at it and wanted to take a leap of faith.
2.) What do you like most about being a team member at OrthoCarolina?
The thing I like the most about being a team member at OrthoCarolina is the opportunity I am given to boost employee morale and engagement. I am passionate about promoting a positive work environment and at my office, I am able to do weekly and monthly things to recognize my coworkers. I love that OrthoCarolina values work culture and employee satisfaction.
3.) Which of OrthoCarolina's core values means the most to you?
The core value that means the most to me is teamwork! I strive to be the best person, co-worker and patient support specialist that I can be for my team and our patients. I am able to learn and grow with the support of my team and I feel we are able to accomplish our weekly and monthly goals by working together.
4.) How do you embody these core values on a daily basis?
I demonstrate our core values on a daily basis with every person that I interact with. Whether I am communicating with a co-worker or greeting a patient at check-in or check out, I strive to communicate effectively, offer exceptional service and engage in positive interaction that leaves a good impression. You never know what battle someone is facing or how much you being kind, patient or going above and beyond to help them could change their entire day!
5.) What are some of your outside hobbies or interests?
Outside of work, I am usually either spending time with my 5-month-old son Aiden, or coaching and playing volleyball. I also love spending time with my family, planning events and using Pinterest for DIY projects.
6.) What's your favorite restaurant in the Charlotte area?
My favorite restaurant in the Charlotte area is Nikko Japanese Restaurant & Sushi Bar!
7.) Finally, what's your favorite part of working at OrthoCarolina?
My favorite part about working at OrthoCarolina is the culture. I love working for a company that is dedicated to providing a healthy work environment, giving back to the community and helping patients and employees become the best version of themselves.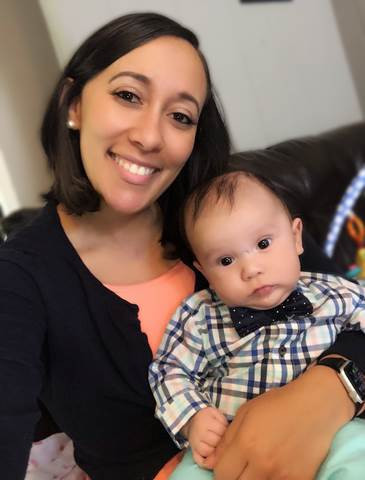 ---
Back