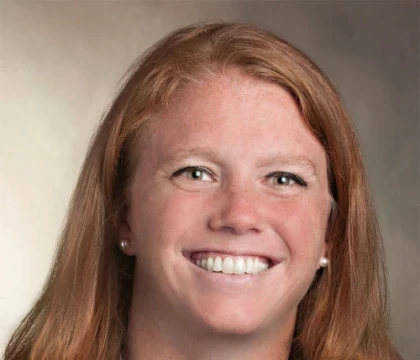 Describe your past, education, and what lead you to OC.
I graduated from the University of Richmond in 2000. I worked as an athletic trainer for the following 10 years at Davidson College, Appalachian State University, Providence High School, and Ardrey Kell High School. As a 22-year-old, Dr. D'Alessandro, one of my mentors, encouraged me to go to PA school and pursue orthopedics. I decided to explore some other academic ventures while working as an ATC, earning my teaching certificate from Appalachian State University and a Master's in Arts in Education from East Carolina University, ultimately realizing that I wanted to be a PA at OrthoCarolina. I later went to PA school at Eastern Virginia Medical School, following some further urging from Dr. D'Alessandro. I was hired to work at our Sports Center after I graduated from EVMS in 2013 and have been with OC since.
What does a 'typical' day look like for you?
The great thing about my role is that there is no 'typical day'. I may be in the clinic seeing patients, in the OR helping Dr. Piasecki, or starting my day early in a training room seeing athletes. I like to start my clinic early in the morning so I can capture patients as they head into work than rolling through the day to sometimes end the day by covering Urgent Care after hours.
What do you like most about your position?
I am very fortunate to get to work with the people I do. I enjoy coming in daily and seeing and working with our teams at the front desk, administrative staff, x-ray, clinical teams, PT, providers and our office manager. The people I work with make the day go by so fast and make each day enjoyable. I am truly blessed to be surrounded by the people I am daily
What inspired you to initiate the series "Inside the Training Room"?
High school athletes are one of my favorite patient groups. As a former athletic trainer, I felt that there was a population that could be better provided for by our educational programming. While we are happy to take care of athletes, I feel we would be providing an even better service if we could help people prevent injuries in the first place. I thought this would be a great way to showcase our providers and physical therapists, while providing information on anatomy, injuries, what to expect in a visit, followed by an educational segment on how to prevent the injuries initially. The feedback has been positive overall, and I am just hoping that each segment will draw an even larger viewing audience as we reach out to high school athletes, parents, athletic directors, coaches, and athletic trainers.
Which Core Value of OC (Quality, Service, Community, Teamwork) do you feel you identify the most with and why?
Teamwork - I am happy to do whatever is needed to make our Piasecki team, Sports team, and OC team excel
What are some of your goals and aspirations – personally or professionally?
I have so many aspirations, including that I would like to continue to contribute in a meaningful manner to OC, as well as our patients, create an orthopedic curriculum/book for PA students rotating through OC, and to spend more time with my family and friends.
Outside of work, what do you like to do?
I love to spend time outside of work with my family and friends (specifically spoiling my nieces rotten), traveling, volunteering with the Charlotte Housing Authority Scholarship Fund (now Greater Steps Scholars), and making jewelry.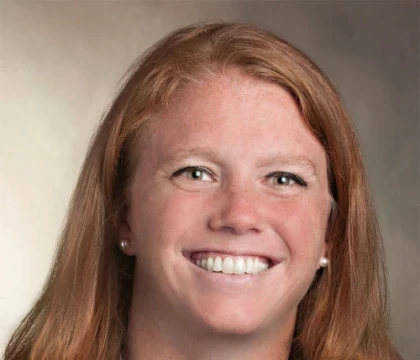 ---
Back