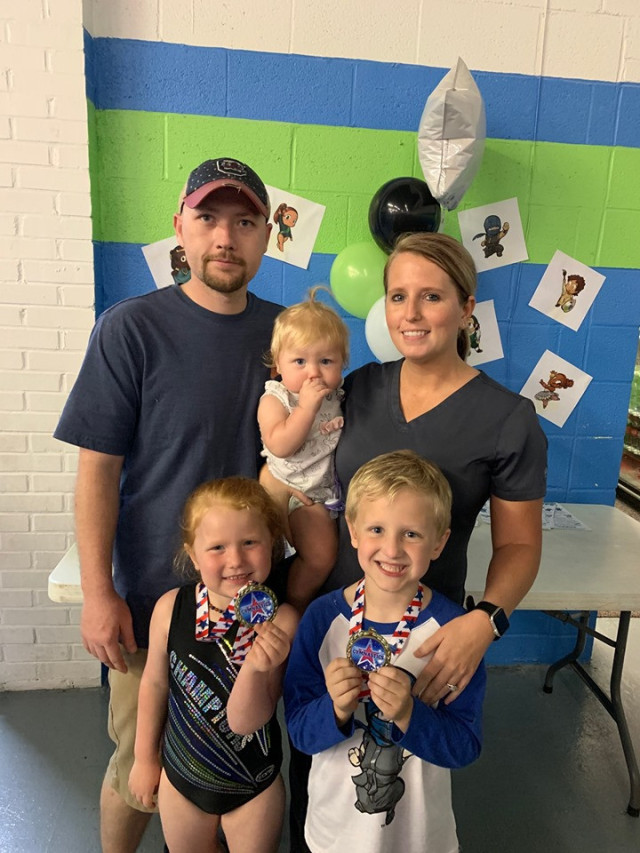 1.) What led you to your position?
I was a full-time college student looking for a part-time job when my sister who worked at OrthoCarolina told me about OrthoCarolina Urgent Care. I got the opportunity to work as a patient service specialist for the front desk. I later moved on to surgery scheduling at the Hand Center and now I work at OrthoCarolina's Rock Hill office as the clinical team lead. This is my 11th year with OrthoCarolina!
2.) What do you like most about being a team member at OrthoCarolina?
I enjoy the fact that the people I work with are more like family. We all have a job to do but when someone is going through tough or exciting times, we reach out to show our support for one another.
3.) Which of OrthoCarolina's core values means the most to you?
I would say quality. Every day I come to work and perform my responsibilities at 100 percent.
4.) How do you embody these core values on a daily basis?
No day is the same in my position but I try to make sure that we are always working as a team, giving good service to our patients and take responsibility for what goes on during our clinics.
5.) What are some of your outside hobbies or interests?
I play pool (billiards) every week on a league for the past 10 years. I have even been to Las Vegas to play in the big tournament that they have each year.
6.) What's your favorite restaurant in the Charlotte area?
I live in Rock Hill and usually stay south so any Salsarita's or Mexican restaurant makes me happy.
7.) Finally, what's your favorite part of working at OrthoCarolina?
I have literally grown up working at OrthoCarolina, from being 18 in college and now going on 30 with a husband and 3 kids. I don't just have one favorite part because I have made so many memories with co-workers and providers. I will say I'm thankful for getting the chance to work with Dr. Little and Mike Roberts, his physician assistant. Both have easygoing personalities and when we work together I always feel like my voice is heard, and I'm a respected clinical assistant. I look forward to my future with OrthoCarolina!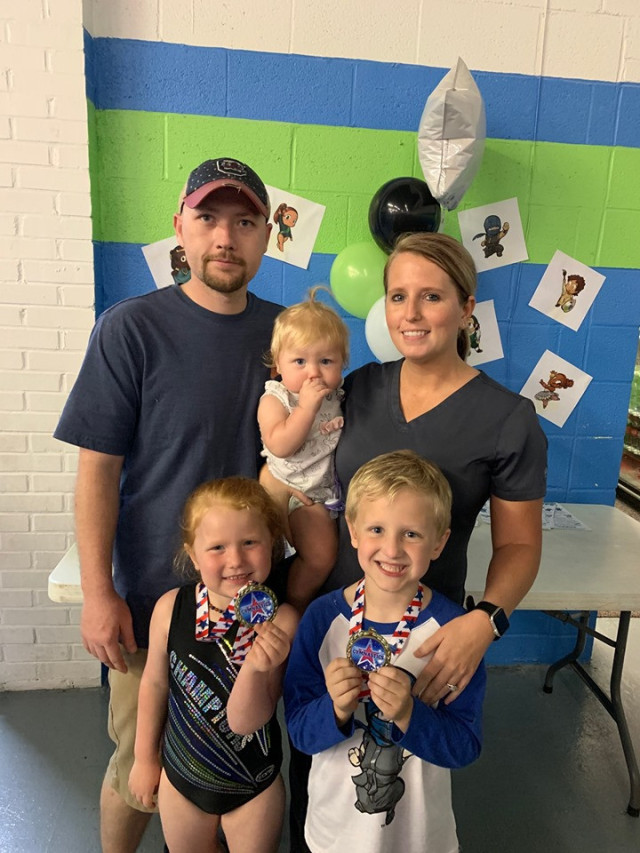 ---
Back