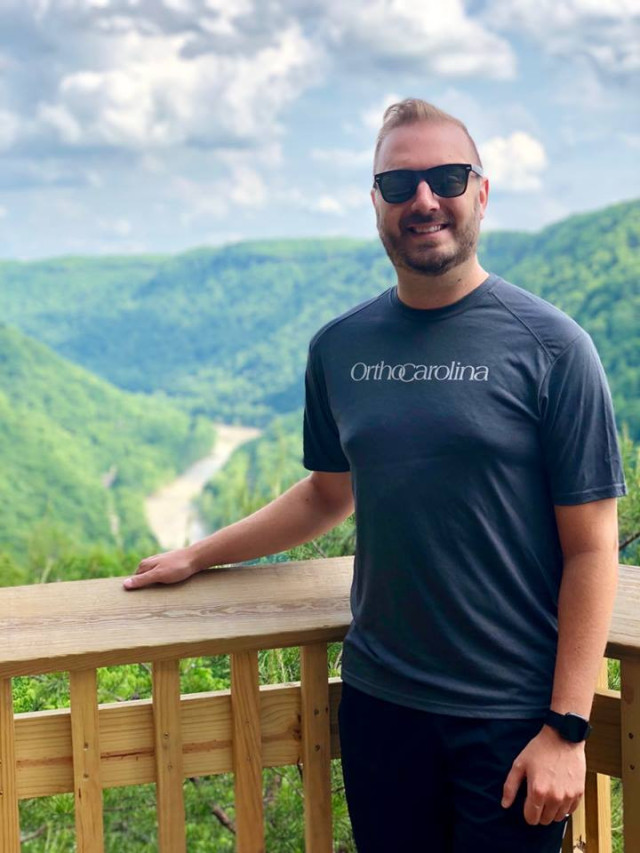 1. What led you to your position at OrthoCarolina?
Having worked for a large integrated health system, University of Pittsburgh Medical Center, for almost 9 years, I was very intrigued by OrthoCarolina's ability to remain private and profitable, while also being so progressive, both clinically and strategically. Although OC is huge compared to most private practices, it's much smaller than my previous employer, which appealed to me for I could directly see that my work would contribute to the mission and vision of the organization. I had wanted to relocate to a better climate with minimal snow and more sunshine, and was entertaining a few positions in other cities, but after my on-site interview, I knew this was the place for me!

2. What do you like most about your job?
I thoroughly enjoy the variety of work that I encounter in my position; for I get to interact will all of our hospital and surgery center partners, our physician leaders, as well as implant and medical device vendors. There's never a dull day!

3. What's something someone might not know about your job?
With "Facility Relations" as part of my title, many assume that I either work in PR or Facilities, but I actually do neither. I work directly with our facilities (hospitals and surgery centers) on strategic partnerships which include co-management agreements, OR optimization, cost reduction, and other ways to increase efficiency while maintaining outstanding patient outcomes.

4. What are some of your outside hobbies or interests?
I love to be near water, so most weekends I'm either hanging by the pool with friends or heading to a beach. I have a season pass to the US National White Water Center, so I'll go there often, even if just to relax in a hammock. I also love food, music, and movies, so I'm always down to try a new restaurant or brewery, go to a concert, or hit up the movie theater (preferably one with reclining seats!).

5. What's your favorite movie?
That's a really tough question for me….. I don't think I could pinpoint just one, so I'll just say that I enjoy comedies, thrillers, and scary movies!

6. What's your favorite restaurant in the Charlotte area?
So many to choose from! When I have friends or family visiting, I always make sure to take them to 300 East for dinner and Vivace for brunch. Also, Owen's Bagel & Deli never disappoints!

7. Finally, what's your favorite part of working at OrthoCarolina?
I think it's awesome to see how everyone at OrthoCarolina treats each other with such comradery and respect. Spending more time at work than you do at home, it's great to feel like you're part of a family, which is how OC makes me feel. Lastly, I'm so impressed with OrthoCarolina's forward thinking mentality, and for me to have a seat at the table around the strategic decisions that this organization is making is truly invigorating!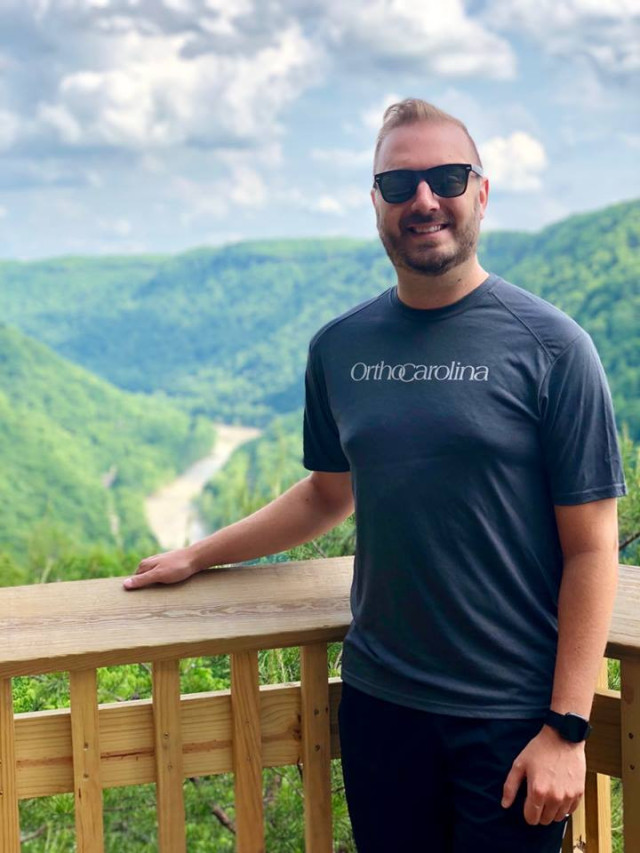 ---
Back