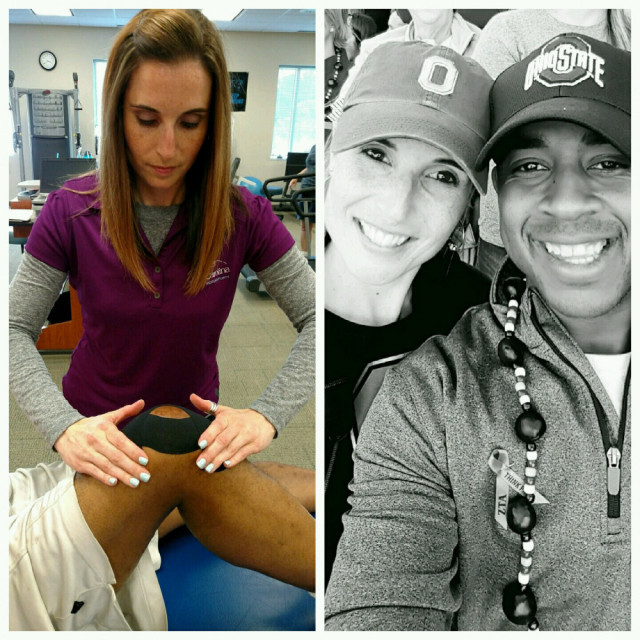 1.) What led you to become a PT?
I suffered a nonsurgical injury to my right shoulder playing high school volleyball. I attended a couple outpatient PT visits, did my homework, and returned to sport 100 percent. That experience, along with the idea that I wanted to be in a "helping" profession, tipped the scales for me. Physical therapy wasn't a popular career choice back then because there wasn't a lot of exposure to or press around it unless you had a personal experience.
2.) What do you like most about your job??
First, I get to wear tennis shoes! Second, patients bring yummy goodies! Third, medicine is always evolving. The way I approach a patient and treat them today is not the same way I did when I started 16 years ago. Taking advantage of available continuing educational opportunities to become specialized, more efficient, and more effective in helping patients reach their desired outcomes is very rewarding and drives me.
3.) What's something someone might not know about your job?
In North Carolina, we have direct access, which means a person can see a PT first without an MD order. PT's are trained to evaluate a person and decide if PT is an appropriate option, or if a referral to another discipline is warranted. Many insurance carriers require a physician order at some point which is why we don't see many people without one.
4.) Outside hobbies and interests?
I love anything Ohio State, watching sports, working out, participating in warm weather outdoor activities, shopping and traveling. As a new wife and step mom, I have added interests in lots of family time, Paw Patrol, girl scouts, learning to cook, and anything Disney.
5.) Favorite Movie?
National Lampoon's Christmas Vacation
6.) Favorite restaurant in Charlotte?
Nothing Bundt Cakes---eat dessert first!
7.) Favorite part of working at OrthoCarolina?
My exposure and experience working with various athletes ranging from high school to professional/Olympic.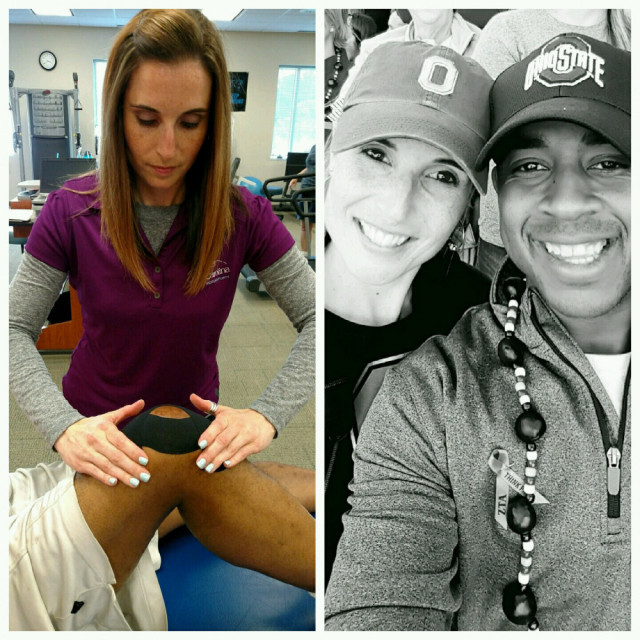 ---
Back