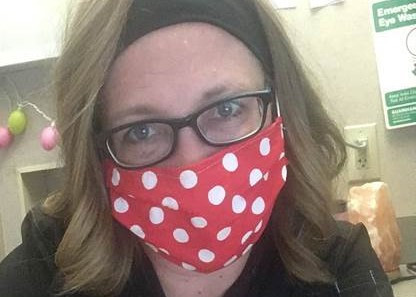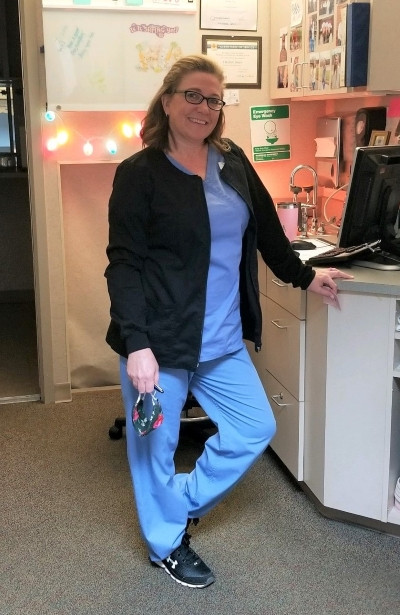 Describe your past. Have you always been in the radiology field? How long have you been with OC?
I have held multiple jobs in the past (pharmacy tech, childcare teacher, volunteer EMS, medical assistant, then after having children, a stay at home mother). I went back to school at 29 years old to become an x-ray tech. I started my career at Upstate hospital in Gaffney then on to the OrthoCarolina where I have been for 13 years as a tech in Shelby.

What do you like most about your position?
I love being a tech here at OC, I do miss the OR and the ER but wouldn't change a thing! My doctors and staff here are amazing.
Which Core Value of OC (Quality, Service, Community, Teamwork) do you feel you identify the most with and why?
All of them! I love to help where needed but I also am very picky about the quality of x-rays and the care that we give to our patients. I want it to be the best possible.
What are some of your goals and aspirations – personally or professionally?
I will always strive to do better in my job and to be a better Christian every day of my life. I love to learn new things, so the possibilities are endless.
Outside of work, what do you like to do?
I love to spend time with my husband and children. I love to sew, crochet, read, and go for COFFEE!
What would you say to someone considering the field of work you are in or applying for a position with OC?
School is tough, the jobs in x-ray are hard to find, but when you can work with awesome Doctors, PA's and other staff like we have at OrthoCarolina, it is so worth it!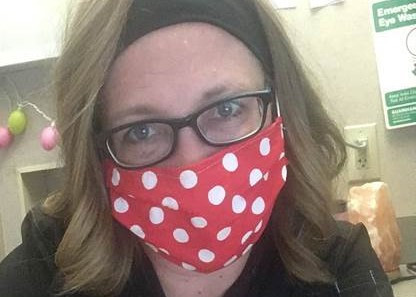 ---
Back