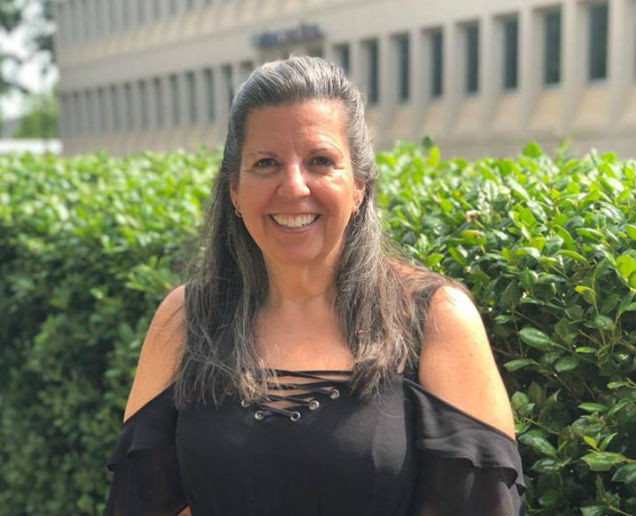 1.) What led you to your position?
Kind of funny really, I originally applied for the position of Executive Assistant to Operations and Ancillary Services as did a friend of mine. She was chosen to be interviewed and when she came in and interviewed for the position, she found out that it required a lot of Excel and PowerPoint. She said that she would not be the right person for the job and she suggested they speak with me about it since I had experience with and enjoy working with both of those programs. They did and here I am 10+ years later in a similar yet slightly different role.
2.) What do you like most about your job?
I help support so many people and the variety of things I do and that I never know for sure what will come my way each day. I love the pace and that I am always switching from one thing to another; it's definitely not boring. Just a tiny piece includes working with Word, Excel, PowerPoint, answering phones and emails, coding invoices, registering therapists for Continuing Education classes, planning events, helping others around the office, volunteering at community events and so much more. I think another favorite part of my role is that with supporting Dianne Jackson and all of therapy, I actually get to use some of my early work history. I have a background in hand therapy (I was an Occupational Therapy Assistant for about 15 years), and I worked for the Gaul Orthopedic Group in the Hand Therapy department years and years ago as a hand therapist. This is a wonderful plus and help for this role as I can speak knowledgeably with the therapists and understand and relate to many of the things they deal with.
3.) What's something someone might not know about your job?
That besides supporting Dianne Jackson, Jennifer Kisluk, Duane Albers, Kristen Jones and Bob Raspa, and all their direct reports in various ways, I also help support three of the Physician Committee meetings: Finance, EC and BOP. With Finance I am the primary administrative support. With The Executive Committee and Board of Partner / Shareholder meetings, I am the secondary administrative support and work with Shannon Pesackis as a team during these meetings.
4.) What are some of your outside hobbies or interests?
Oh wow, probably too many to mention…I love to read fiction (mostly crime novels), paint, knit, photography, make jewelry, sew, house and dog sit, walking, puzzles of most any kind, essential oils, cooking, baking, home repairs, and whatever else I have time or want to do. Anyone want to do a tandem skydive with me? That is one thing on my list to do…
5.) What's your favorite movie?
There are so many that I like for various reasons, but the top one is The Princess Bride – I think I have most of it memorized I've seen it so many times.
6.) What's your favorite restaurant in the Charlotte area?
It really depends on what I am hungry for: the first that popped into my head is Tai Pai South on Johnston Road – I love a special order of their beef and broccoli with Sa cha sauce and get it extra spicy. Then comes Cantina 1511 – LOOOOOVE the table side guacamole they make there.
7.) Finally, what's your favorite part of working at OrthoCarolina?
The people I work with first and foremost! I think I have the most awesome teammates and co-workers! The company itself, and the ways we support each other and are active in the community really makes this a wonderful place to work! I've seen us rally around staff that have lost everything in fires, had major illnesses, and even died. OrthoCarolina has been so supportive and willing to go above and beyond to help with everything from donating food, clothing, school supplies, PTO, Christmas gifts to foster kids, gas cards, and so much more to help each other and the community at large out. I personally can speak first hand of this as I have had 2 major surgeries in the last 2.5 years been on the receiving end of some of that support from my OrthoCarolina family and it was incredible! In my case, it was the emotional support and encouragement as well as the cards, flowers, meals, etc. while I was out and the concern and support when I returned to make sure I behaved and didn't overdo it.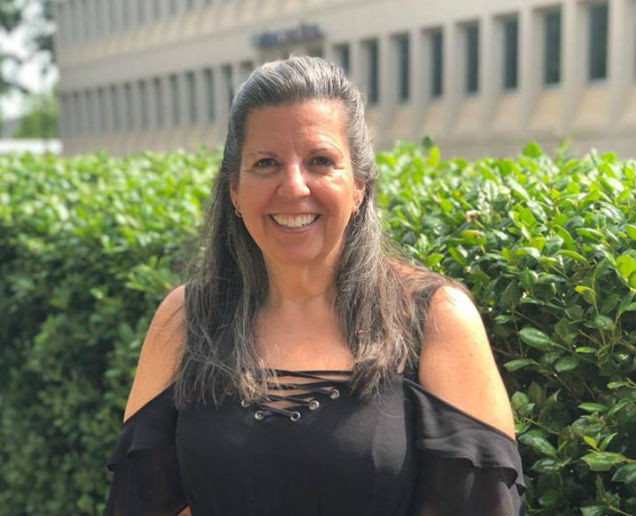 ---
Back