From Injury to Victory: Logan Godman's Remarkable Comeback and the Importance of ACL Injury Recovery
Spectrum News recently conducted an interview with our patient Logan Godman, who made a remarkable comeback to football after suffering an ACL injury that kept him out of the game last season. We spoke with Dr. Saltzman about Logan's inspiring journey toward a full recovery and his determination to have a successful senior season.
Logan Godman, the senior long snapper for Myers Park High School, eagerly anticipates his return this season, as he sets his sights on securing a spot on a collegiate Division I roster next year. After tearing his ACL in the first game of the 2022 football season, Logan underwent ACL surgery with Dr. Bryan Saltzman.
Logan's case serves as a reminder of the risks associated with ACL injuries in football players. It also highlights the importance of proper preparation and rehabilitation in order to return to the sport at full strength.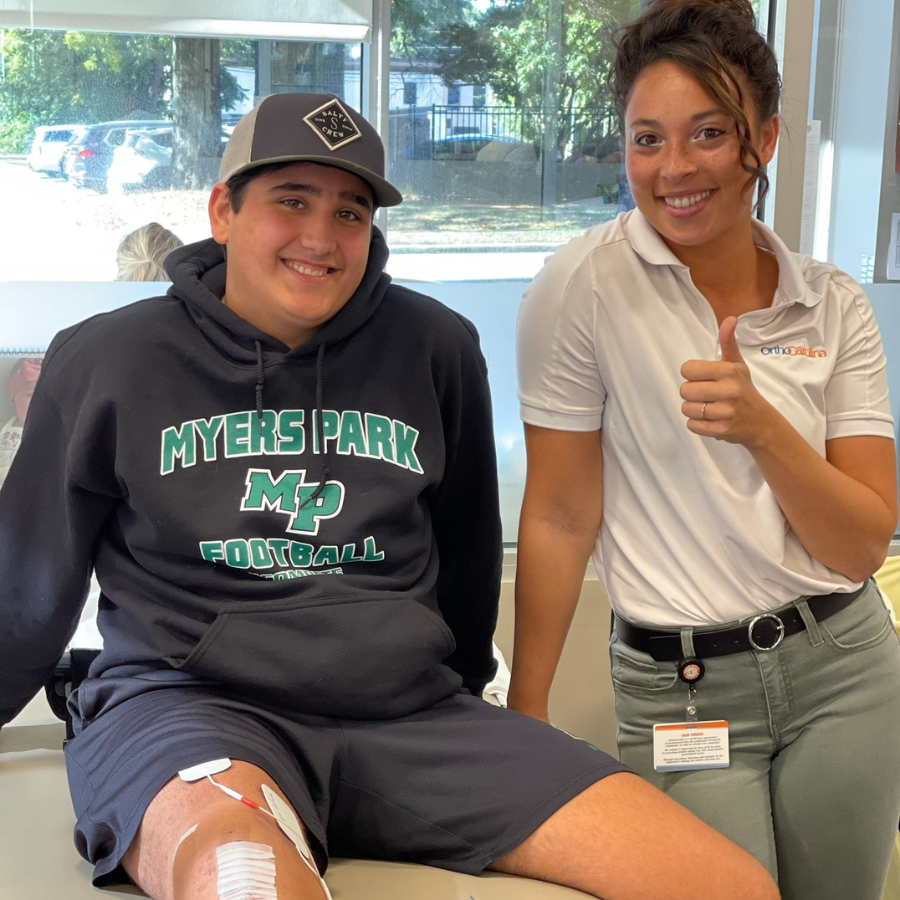 "As usual, I did the specific drilling technique developed by Dr. Piasecki that we have popularized here at OrthoCarolina due to its efficacy," Saltzman explains.
After surgery in October of 2022 and months of physical therapy, Saltzman, along with the team of Courtney LaFreniere, ATC, and Matt Erbe, PT helped Godman return to the football field.
Dr. Saltzman emphasizes the importance of "having the help of our therapists and guiding that return to play protocol to make sure that when you've gotten to the point where the ACL is healthy enough to play football, we are actually going to be successful and safe in doing that."
During his time of recovery, Godman took to social media as a way to share his story.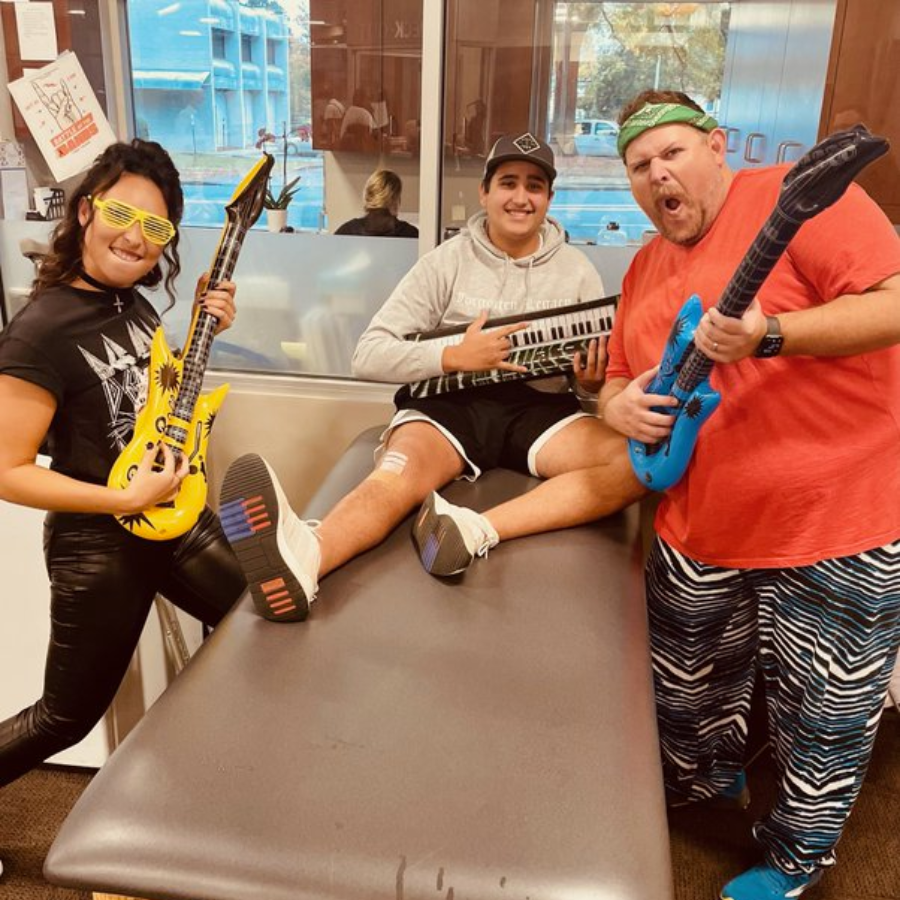 "Social media can help influence you getting recruited, and I just thought it was a good way to get out there and show, I'm coming back better than ever," Godman said.
By highlighting his progress post-surgery, he aimed to inspire not only other athletes facing injuries but also rebuild his own self-confidence. Logan has returned to the field for his senior season, contributing to a 47-14 victory over the Richmond Raiders on September 8, 2023.
We are immensely proud of Logan and honored to have been by his side throughout his extraordinary journey back to the starting lineup. We are incredibly proud to witness his unwavering advocacy for both himself and fellow athletes who have experienced similar injuries.
---
Back