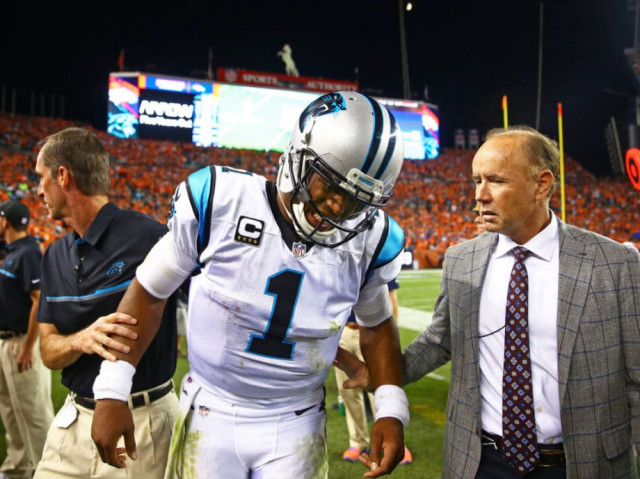 From The Athletic
Photo via The Athletic - theathletic.com
As the Carolina Panthers go into preseason football, The Athletic sat down for an interview with Dr. Patrick Connor at his OrthoCarolina office. Specializing in shoulder and elbow, sports medicine and trauma, Dr. Connor treats patients at OrthoCarolina and as the Head Team Physician for the Panthers.
The Athletic profiles his "career-defining surgeries" with top Panthers quarterbacks Jake Delhomme and Cam Newton, what Dr. Connor is up to during preseason and the surgery he performed on his childhood hero. Read the full article:
---
Panthers team physician Pat Connor has performed crucial surgeries. But one repair in his career stands out.
---
Connor knows how high the stakes are for Newton, just like they were for Delhomme. But his even-keeled approach to every operation, whether it's a neighborhood dad who tore his rotator cuff throwing a ball with his son, a practice squad player or a franchise quarterback, is what has held players and coaches' trust for so long.
Everybody's surgery is treated with the same importance, and everybody's surgery matters.
"Everybody has things at stake," he said. "Very honestly, when I'm in the operating room I manage all surgeries the same."
---
READ MORE ABOUT DR. CONNOR:

- An Interview with Dr. Pat Connor - the Carolina Panthers Head Team Physician

- Six Things We Learned About the NFL Combine from the Panthers' Head Team Physician

- Never Leave a Man Behind – Two Physicians Help Another Overcome Injury and Become a Warrior for Good

---
Back