With Michael D. Paloski, DO, MBA
It's often something a parent is the first to notice. Their child may have one shoulder that seems a bit higher the other, or perhaps a hip. Pediatricians may also make note of this asymmetry and refer the child to a pediatric orthopedist.
These children make up the 25-35 weekly scoliosis patients seen by Dr. Michael Paloski, pediatric spine specialist with OrthoCarolina. While many patients are local to the Pediatric Orthopedic Center where he practices in Charlotte, Dr. Paloski often sees patients from around the United States and internationally – just recently from Egypt.
---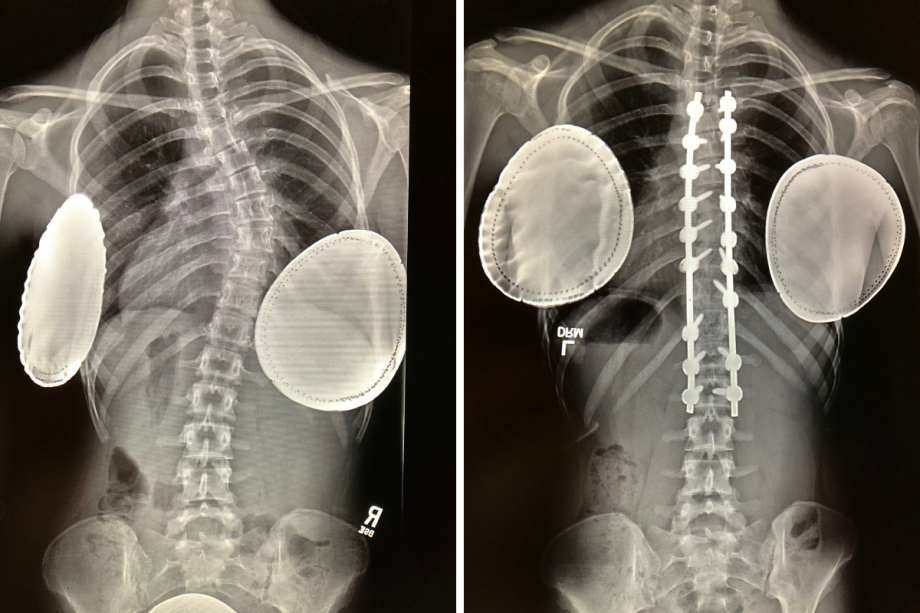 ---
WHAT IS SCOLIOSIS AND WHEN IS IT DIAGNOSED?
Scoliosis is a curvature of the spine. While infant and juvenile scoliosis cases are seen, Dr. Paloski says 80% are diagnosed in early adolescents in pre-teens who are hitting puberty.
Girls are two to three times more likely than boys to have a scoliosis diagnosis, but when boys are diagnosed it often presents more severely.
---
WHAT CAUSES SCOLIOSIS?
What causes scoliosis is relatively unknown. Because it typically presents in early adolescence, Dr. Paloski says it has been hypothesized that genetics are involved with the gene being triggered around puberty.
With cases in girls being more common, there could also be a hormonal component to the disease. Still, there are no known causes of scoliosis.
---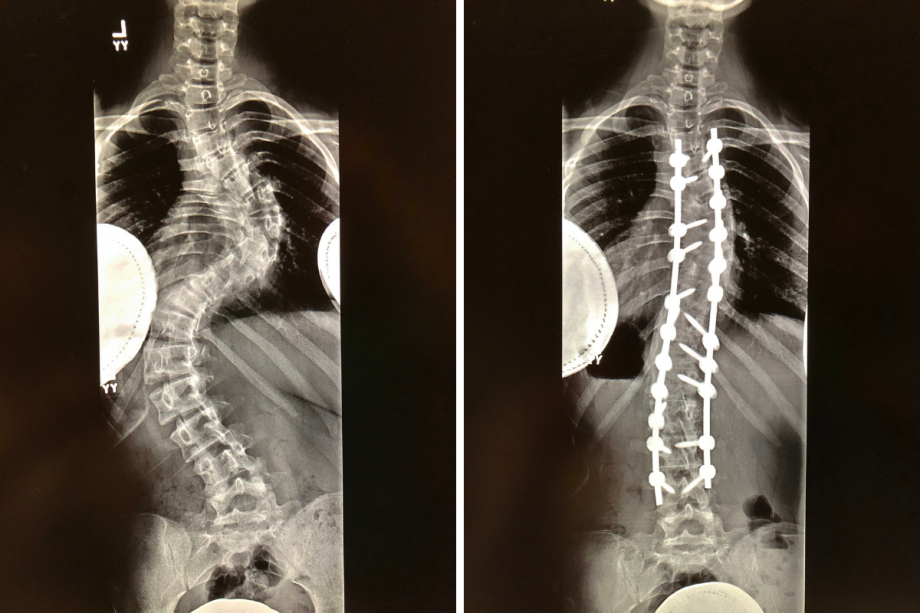 ---
WHEN IS IT TIME TO SEE A DOCTOR?
Dr. Paloski encourages parents who notice asymmetry in their child to visit a pediatric orthopedist.
While symptoms could be present for postural reasons like lugging around heavy book bags or a growth spurt that leaves a child a bit lanky, it's always best to rule scoliosis out.
---
HOW IS SCOLIOSIS TREATED?
The back can accommodate a small curve so many scoliosis cases simply need ongoing observation to make sure the curve doesn't worsen. Staying active is key so at-home exercise or physical therapy may also be recommended to increase core strength and range of motion. For more complex cases, bracing may also be helpful.
For severe cases, surgery is the best option. Of the many scoliosis patients, Dr. Paloski works with each year, about 5% are surgical candidates.
"Kids do really well with surgery and it's life-changing for both them and their families," says Dr. Paloski. "Not only is scoliosis physically draining for them but it's physiologically stressful. Getting their range of motion back after surgery gives them a new lease on life."
---
WHAT'S NEXT
- WATCH NOW - Learn more about Dr. Paloski and OrthoCarolina's Pediatric Orthopedic Center.
- LEARN MORE - Ten facts to know about scoliosis.

---
Back