By Jeffrey Dabkowski, PA-C
For many people, spring brings thoughts of school breaks and warm weather, but in the world of sports medicine things are often heating up, as well.
As a Physician Assistant, I serve as official medical staff for the Davidson College Wildcats along with Dr. Durham Weeks. As spring rolls around, ten different sports teams are in the midst of their seasons and, as was the case this past season, basketball teams are competing in their most prestigious tournaments requiring in-person care at each game.
Beyond top athletes, OrthoCarolina also sees orthopedic patients of all kinds so my day starts far before tipoff. How does it all happen? Let's go behind the scenes.
---
HOME GAME DAY: Treating a Spectrum of Athletes
A typical game day starts when my alarm goes off at 5:19 AM to get to the OrthoCarolina Sports Medicine Center in Charlotte. During a typical clinic day, I will see 20-22 patients, answer a variety of patient phone calls and work on behalf of my patients with insurance companies.
At the Sports Medicine Center, we work with elite athletes but many of my patients are weekend warriors who want to get back to playing golf or running 5Ks.
---
"Jeff Dabkowski was absolutely fantastic. I drove all the way from GA because I heard such good things about this clinic. It was absolutely true and worth every mile driven. 10/10 would recommend."
- Andrea B., patient
---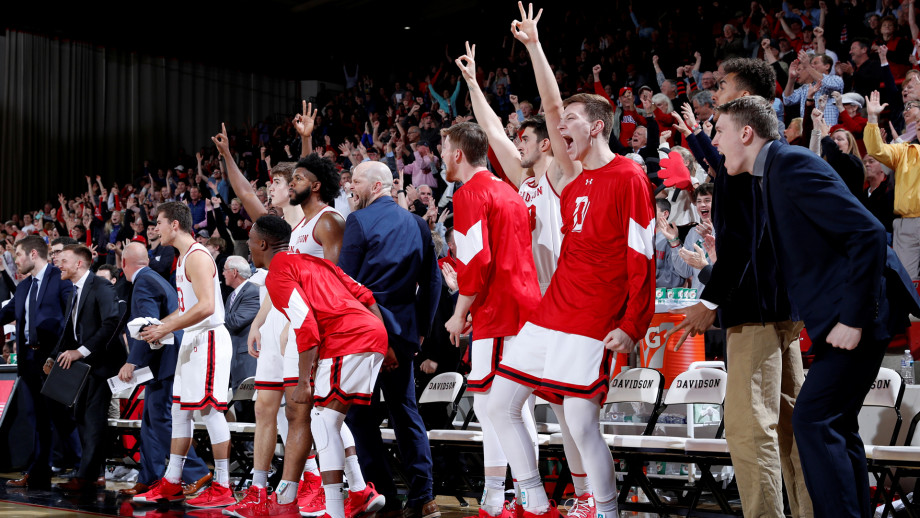 ---
If all goes well, I leave the clinic by 5 PM and head towards Davidson. With a little traffic luck, I can stop home, see and play briefly with my daughter, and kiss my wife before heading back out.
When I arrive at the Davidson College campus at 6:15 PM, I may start by seeing an athlete from another of our sports teams.
I recap any injuries we are treating with our athletic training staff, then it's tipoff at 7 PM. Once the game wraps up, I'll follow up with any athletes requiring care following and be on the way home by 9:30 PM.
---
ON THE ROAD: Best-In-Class Care Will Travel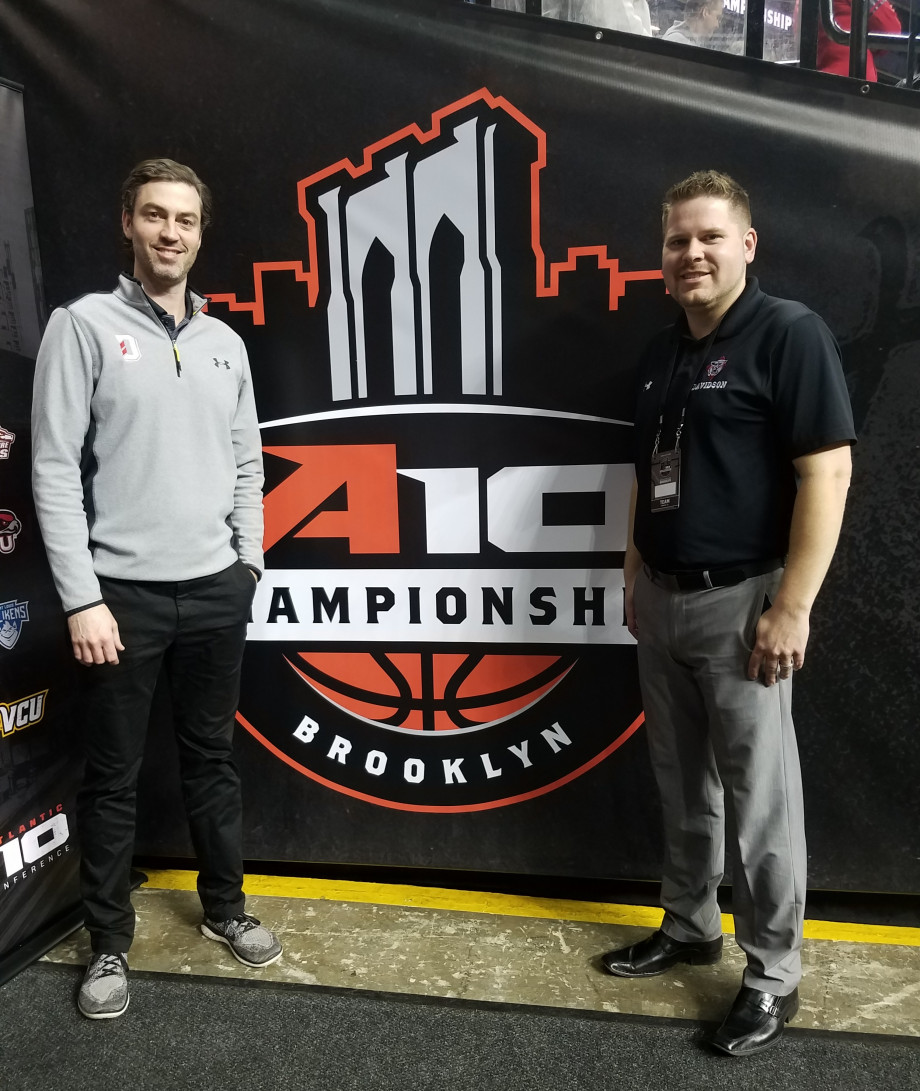 We have to be ready for anything when traveling with the team as they play in multiple high-stakes games, like this past March's Atlantic 10 Conference Championship in Brooklyn, NY.
In this particular case, we had no knowledge of what medical facilities existed for us in the arena so we packed and prepared for many situations. This includes typical orthopedic supplies like gauze, tape and bandages, plus planning for non-orthopedic injuries. This means stocking our medical bags with things like irrigation for cuts, numbing medicine and minor procedure equipment, stains and drops for eye injuries and equipment to sew a wound. If something more emergent happens on the court, we need to be ready for that, as well, including anything from concussions to limb injuries.
Arriving a day before the first game, we treated minor injuries after practice back at our hotel. Athletic Trainer Justin King travels with a portable exam table for treatment of the players that can also turn a hotel room into a place where we can examine and treat our athletes when we are not at the arena. We also travel with Dr. Robert Lutz, a primary care physician with Atrium Health, who is available to help with injuries medical issues that could arise outside of orthopedics.
While in Brooklyn we experienced joyous and boisterous celebration with hundreds of Davidson fans who congregated back at our hotel.
This group of athletes is already creating a buzz for next season so there is a lot to be excited about and our medical team will be on board the whole way.
---
What's Next:
- Be treated by the same orthopedists who keep our region's most elite athletes in the game. Visit the OrthoCarolina Sports Medicine Center or find an OrthoCarolina location near you.
- Here are six things we learned about the NFL combine from OrthoCarolina Surgeon and Head Team Physician for the Carolina Panthers Dr. Pat Connor.

---
This article's author Jeff Dabkowski is a Physician Assistant practicing with Dr. Durham Weeks at OrthoCarolina Sports Medicine in Charlotte, NC.
Dr. Robert Lutz is a Primary Care Sports Medicine Physician with Atrium Health.
Justin King is a certified Athletic Trainer with Davidson College.
This article was originally published on April 23, 2019, and updated on March 11, 2020.

Comments
---
Back