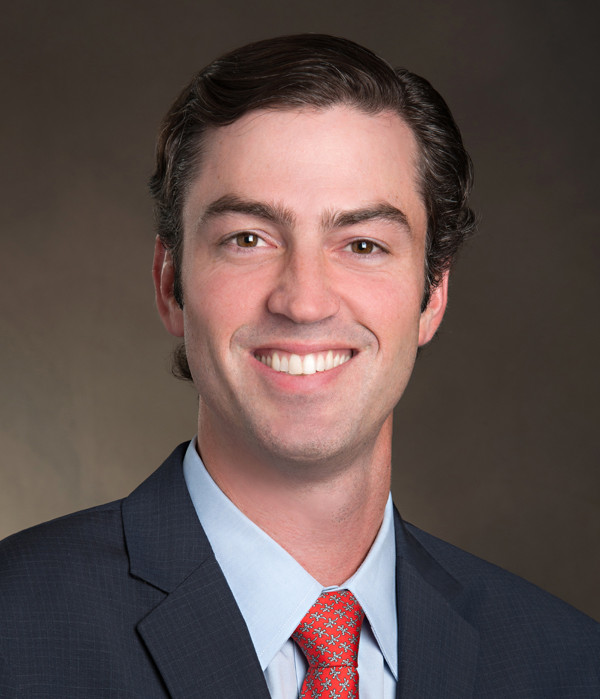 Specialties:
Hip

Knee

Shoulder

Sports Medicine
Fellowship Trained:
Shoulder & Elbow

Sports Medicine
Biography
Head Team Orthopedist for the Carolina Panthers
Team physician for NY Giants, 2014-2015
Team physician for RedBulls Soccer, 2014-2015
---
Dr. Weeks grew up in Charlotte and now returns excitedly to provide orthopedic care for his fellow Carolinians. Prior to returning home, Dr. Weeks' medical career has taken him all over the nation. He began his path of orthopedic surgery training at Duke University as an undergraduate majoring in Neuroscience. He then obtained his medical degree from Vanderbilt University in Nashville TN. He spent the next six years at the world-renowned Hospital for Special Surgery (HSS) in Manhattan. HSS is a hospital solely dedicated to the treatment of orthopedic injuries, performing more than 25,000 orthopedic procedures annually. While at HSS he completed his residency in orthopedics and a fellowship in Sports Medicine and Shoulder Surgery. During his fellowship year, he focused his training in minimally invasive surgery and arthroscopic management of ligament and soft tissue injuries to the hip, knee, and shoulder.
While in New York he was an assistant team physician for the New York Giants football team and the New York Red Bulls MLS team. He gained a great understanding of the treatment of athletic injuries during his time with these prestigious professional teams. In addition to his on-field experience, Dr. Weeks was also active in teaching medical students, residents, and performing research regarding ACL reconstruction, hip arthroscopy, and shoulder surgery.
He developed a keen interest and expertise in hip surgery under the supervision of Dr. Bryan Kelly, a pioneer in Hip arthroscopy. Dr. Weeks' training in hip arthroscopy also included time spent with Drs. Michael Leunig and Klaus Siebenrock in Switzerland, the birthplace of hip preservation surgery. Dr. Weeks utilizes hip arthroscopy in his practice to repair cartilage lesions, and muscular and ligament tears in the hip.
At OrthoCarolina, Dr. Weeks specializes in arthroscopic and reconstructive surgery for injuries involving the hip, knee, and shoulder. He is an active educator in the Atrium residency and Sports Medicine fellowship. He continues ongoing research into the surgical and non-surgical management of pre-arthritic hip conditions and has developed a hip arthroscopy registry to track patient outcomes. He is the head Team Orthopedist for the Carolina Panthers.
Duke University- Bachelor of Science
Vanderbilt University School of Medicine - Doctor of Medicine
The Hospital for Special Surgery - Orthopedic Residency
The Hospital for Special Surgery- Sports Medicine Fellowship
Arthroscopic Reconstructive surgery of the knee, hip, and shoulder
Hip Arthroscopy, Athletic Hip Injuries
Ultrasound guided Injections, Orthobiologics
---
AAOS Resident Member
AANA Fellow Member
AOSSM Fellow Member
Member of the American Medical Association
PUBLICATIONS
Ranawat, Nwachukwu, Pearle, Zuiderbaan, Weeks, Khamaisy. Comparison of Lateral Closing-Wedge Versus Medial Opening-Wedge High Tibial Osteotomy on Knee Joint Alignment and Kinematics in the ACL-Deficient Knee. AJSM 8/2016
Nam D, Weeks KD, Reinhardt KR, Nawabi DH, Cross MB, Mayman DJ. Accelerometer-Based, Portable Navigation vs. Imageless, Large-Console Computer-Assisted Navigation in Total Knee Arthroplasty: A comparison of Radiographic Results. J Arthroplasty, June 2012.
Weeks KD, Dines J, Bedi A, Rodeo S. Biologic Augmentation of Tendon-Bone Healing: Where are we now? AAOS ICL 63
Weeks KD, Fabricant P, Ladenhauf H, Green DW. Surgical Options for Patellar stabilization in the Skeletally Immature Patient. Sports Medicine and Arthroscopy Review. 2012
Kristofer J. Jones, Brian J Rebolledo , Kenneth D. Weeks, Riley J Williams, Joshua S. Dines, David M. Dines, David W. Altchek. Operative management of ulnar collateral ligament insufficiency in adolescent athletes: Minimum 2-year follow-up using the Docking technique. AJSM 2013.
Chapter: The Biomechanics of the Elbow in the Overhead Throwing Athlete. Elbow Collateral Ulnar Ligament Injury: A Guide to Diagnosis and Treatment Weeks KD, Dines D. In review
Targeting A New Safe Zone – A Step in the Development of Patient-Specific Component Positioning in Hip Arthroplasty. McLawhorn AS, Sculco PK, Weeks KD, Nam D, Mayman DJ. Am Journal of Orthopedics
Lecturer, Smith & Nephew Vail HIP Symposium (Advanced Hip Repair, Reconstruction and Preservation, June 2022)