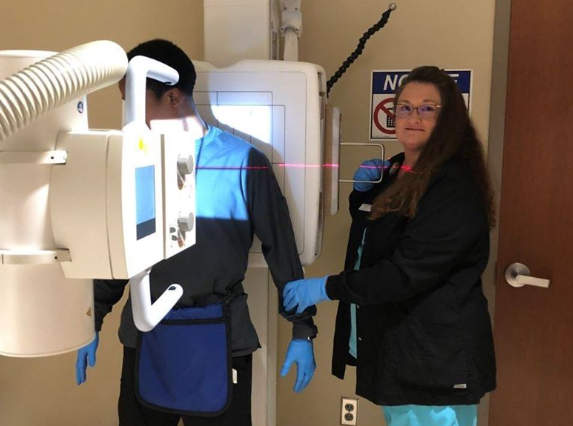 1.) What led you to your position?
Over 10 years ago, I was referred by another radiologic technologist that currently works at OrthoCarolina Mooresville. She let me know about a position with the Gastonia office and two years later, I joined the team full-time. It's one of the best decisions I have made.
2.) What do you like most about being a team member at OrthoCarolina?
What I like most about being a team member at OrthoCarolina is that we are like a family. I never doubt this is where I belong.
3.) Which of OrthoCarolina's core values means the most to you?
The core value that means the most to me is teamwork. I truly feel that without teamwork the core values of quality and service would not be met. I often say, "We Are One," based off of the aliens from the movie "Toy Story." Teamwork allows everyone to be able to accomplish the best patient care possible.
4.) How do you embody these core values on a daily basis?
On a daily basis, I embody OrthoCarolina's core values by always striving to incorporate all of OrthoCarolina's values as my own. I strive to give the best patient care possible by offering true empathy and compassion to all of our patients.
5.) What are some of your outside hobbies or interests?
I love going antiquing in the Hickory and Charlotte areas. I enjoy hiking with my family in the North Carolina foothills and mountains, and going saltwater fishing, every chance I get, with my brothers. I love dedicating my time to a local charity by packing food to be delivered to families that are experiencing hardship. If they have a pet, we even pack some dog or cat food. I also collect slightly used clothes for donations to Fifth Street Ministries in Statesville. Sometimes individuals have to leave their home with only the clothes they are wearing.
6.) What's your favorite restaurant in the Charlotte area?
I do not have a set favorite restaurant because I love a variety of food. For Mexican food, I love Mazatlan in Mooresville. For sushi, I love Wild Wok in Hickory.
7.) Finally, what's your favorite part of working at OrthoCarolina?
My favorite part of working at OrthoCarolina is that I do "Make Lives Better." Each day I feel an accomplishment that I have helped patients in their recovery.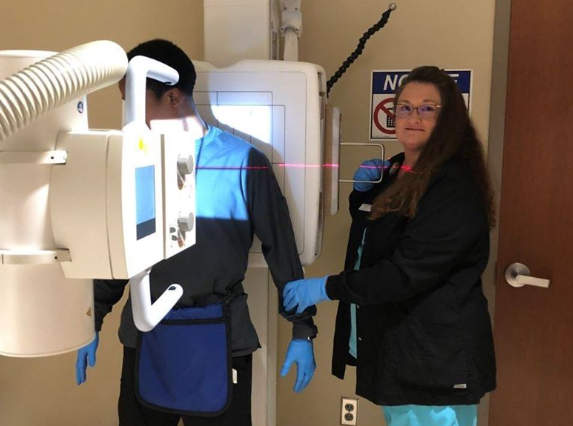 ---
Back