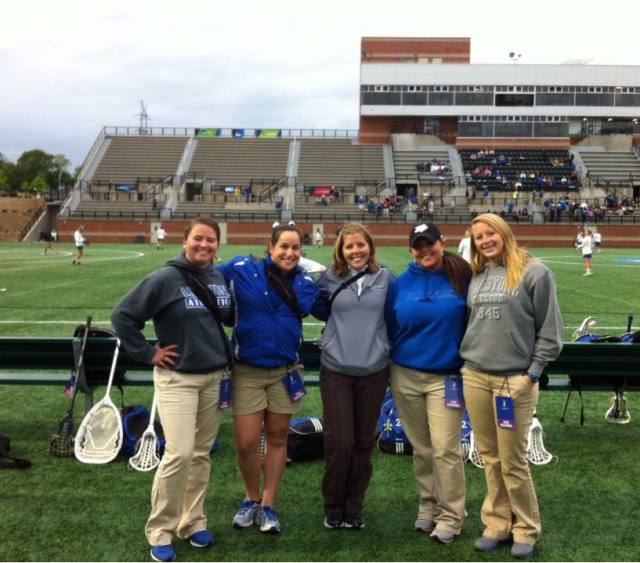 1.) What led you to become an athletic trainer?
I knew in high school that I wanted to go in to athletic training or physical therapy because I felt like those were great combinations of being in the medical field and athletics. I visited several colleges that offered one or the other, or both as majors. I ultimately decided to go to Wingate University and major in athletic training. From the beginning I was hooked. The education I received both in the classroom and the field/athletic training facility really prepared me for what a life as a collegiate athletic trainer would be. I found something that would allow me to stay close to the sports world while helping athletes safely achieve their goals.
2.) What is the typical day like for an athletic trainer?
It's hard to talk about a typical day for an athletic trainer because it varies so much by setting and season. I can only speak to the collegiate setting and the orthopedic clinic setting. When I was in the collegiate setting a typical day was just getting to the athletic training facility to prepare for the day. Being available for athletes prior to practice whether its for rehab or treatments/taping etc. Then its time for games or practices. During which we may be doing sideline workouts for those who are injured, or just watching over everything in the event we are needed. After games or practices conclude its time to clean everything up, take care of post practice treatments and call it a day. As for the clinic, this is a bit more predictable. When I come in in the morning I get the rooms and schedule ready for the patients and provider. We take the patients back to the rooms, update medical information, remove any splint/cast/sutures, and get the patient ready for x-rays or to be seen by the provider. We try to assist the provider in clinic however possible. We also answer patient phone calls and emails.
3.) What is something that someone would not know about your job?
I think there are a lot of misconceptions about athletic trainers. Many people think that we are personal trainers, while many people think we just tape ankles or hand out water bottles. But I think what everyone should know is that athletic trainers are educated in so much and so well rounded that we are able to work in a number of different settings doing a number of different jobs.
4.) What do you do in your spare time?
In my spare time I just try to relax. I enjoy the outdoors and spending time with friends and family.
5.) What is your favorite movie?
I don't know if I can pick a favorite movie, I guess I would say The Princess Bride.
6.) What is the best part about being an athletic trainer?
The best part of being an athletic trainer is the relationship you build with the athletes and patients.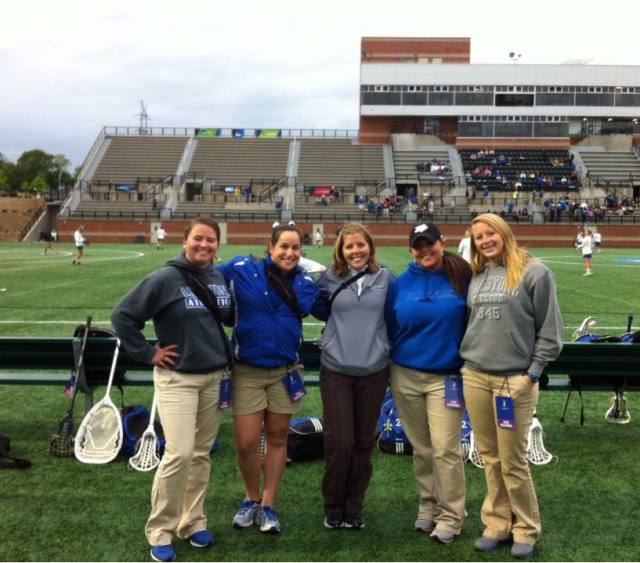 ---
Back