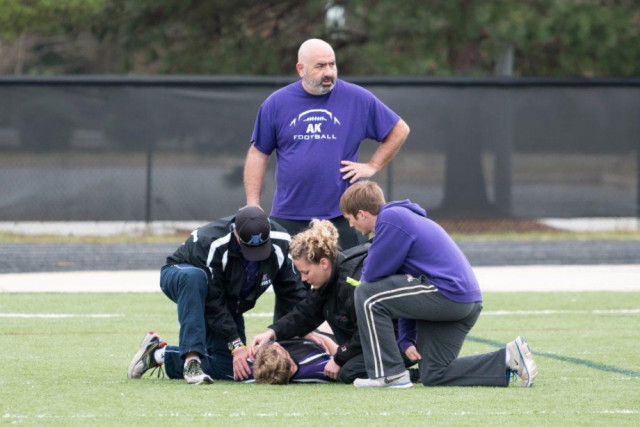 1.) What led you to become an athletic trainer?
I was initially interested in athletic training because I'm nosy and always wanted to know what was going on when an athlete went down in a game. I wanted to be the person who ran out to help and knew what was going on right away, and what to do in that situation. I've been an athlete my whole life and I was interested in healthcare from a young age so that made athletic training the perfect fit for me. I also enjoy treating acute injuries and responding in high stress, game day scenarios.
2.) What is the typical day like for an athletic trainer?
I have a unique position as an athletic trainer where I work in a physical therapy clinic as well as at a high school. A typical day entails doing rehab with patients in the clinic in the mornings and then going to the high school in the afternoons and doing therapy and other sports coverage with the athletes there. Directly after school is when we have rehab time with the kids and any necessary preventative taping/bracing. Then I go out to the field or court for whatever games or practices are being played that day. I am on the sideline and am able to respond to injuries when they happen and start the recovery process immediately. I then help to get the athlete referred to a doctor or instruct him/her and the parents on injury care at home until I can see them the following day in the athletic training room for a re-evaluation and therapy.
3.) What is something that someone would not know about your job?
An athletic trainer wears several hats and along with being healthcare providers we often mentor students who are interested in sports medicine and help with homework and listen to their personal stories and requests for advice. Sometimes that includes helping an athlete choose her prom dress or giving suggestions about how to convince their parents to let them get a pet, etc.
4.) What do you do in your spare time?
Read, work out, watch movies, take naps, travel, browse Pinterest and try to avoid Pinterest fails!
5.) What is your favorite movie?
The Lord of the Rings Trilogy
6.) What is the best part about being an athletic trainer?
I really enjoy being able to see my athletes every day and having consistent interaction with them which helps significantly with injury care and return to play.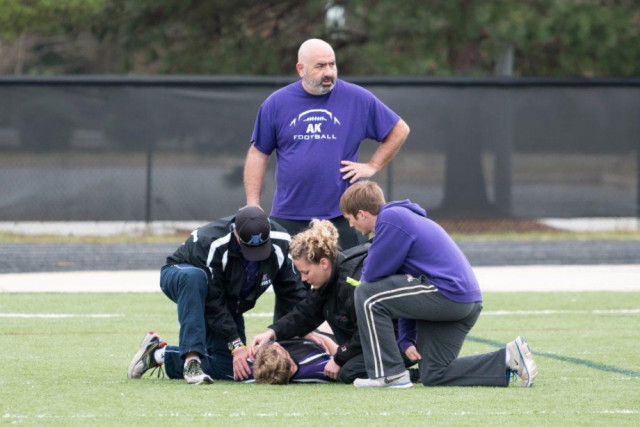 ---
Back