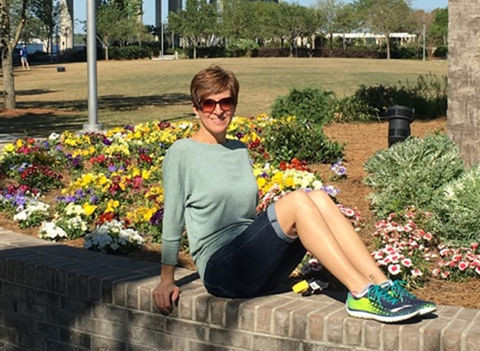 1.) What led you to become an OT?
I was finishing my undergraduate degree and trying to decide what avenue I was going to pursue for graduate school. I met with a graduate career counselor and after filling out a few questionnaires it was suggested I volunteer in the therapy department at the university affiliated hospital. I ended up volunteering in the occupational therapy department and immediately fell in love. I knew that this is what I was supposed to do! The rest is history. I completed both my masters and doctoral degrees in occupational therapy.
2.) What do you like most about your job?
I love meeting people and listening to their story. Patients are a complex set of experiences that underlie their diagnosis. When we complete their occupational profile and begin hands on treatment, patients begin to form an immediate relationship with their provider. It is during the hands on therapy process that patients often open the most and at this time really begin the healing process. This can be a very emotional time for them. With a background in psychology I am fascinated with the phenomenology of the individual's response to their injury as well as how they begin to adapt to overcome their limitations.
3.) What's something someone might not know about your job?
In addition to being occupational therapists we can become certified as specialists in many areas. For example, I have advanced specialty certifications in both hand therapy and lymphedema management. Other specialty certifications include: manual therapy, pediatrics, driving and low vision. Therapists who have pursued specialty certification have met rigorous standards and qualifications that consist of a combination of years in practice, independent study and national board testing.
4.) What are some of your outside hobbies or interests?
I love being active. I am a mover and enjoy challenging my body and mind with a variety of athletic endeavors. I make staying in shape a priority with the hopes that I can be an example for my son and my patients. I participate in weekly cardio & fitness classes at my local YMCA and have a workout partner that keeps me accountable. We make it a point to sign up for 2-3 events a year in order to keep motivated. I also enjoy reading, doing yoga and spending time at the beach and in the mountains.
5.) What's your favorite movie?
I'm not a huge movie goer much to my family's chagrin but I do like some of the classics: The Wizard of Oz and Rudolph the Rednosed Reindeer are a couple of my faves!
6.) What's your favorite restaurant in the Charlotte area?
I'm a pretty simple gal when it comes to food. I would say the Flying Biscuit! The best biscuits and apple butter plus a very relaxed vibe.
7.) Finally, what's your favorite part of working at OrthoCarolina?
I love the challenges that OrthoCarolina has afforded me. I have been able to advance professionally with the support of my colleagues and upper management. I also get to work with the BEST hand surgeons in the country on a daily basis for which I am thankful!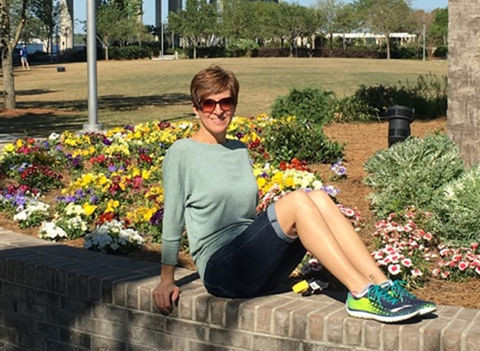 ---
Back