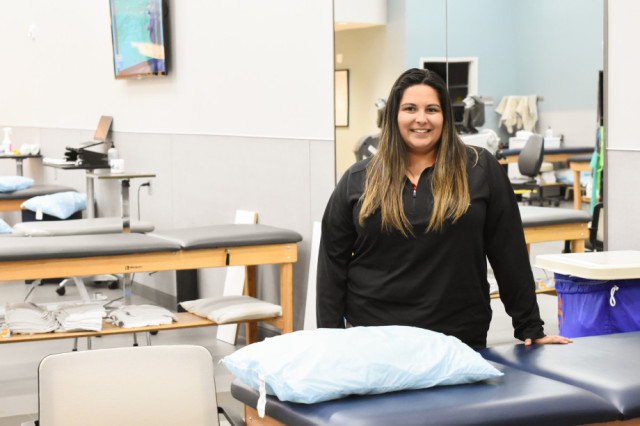 Describe your past and what lead you to your current position.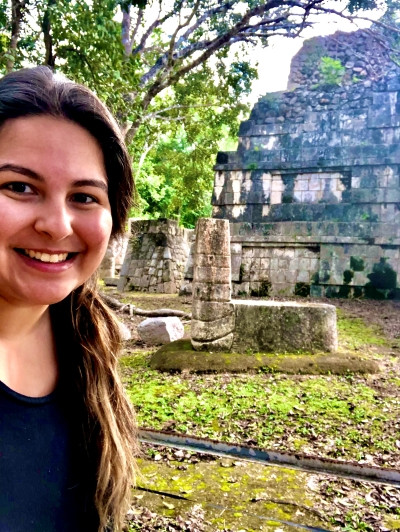 I am a Charlotte native and went to Charlotte Catholic High School. In high school I was interested in becoming a physical therapist or athletic trainer and had the opportunity to shadow my current manager, Jeff Cayo, for almost 2 years in high school. After figuring out that athletic training was the direction I wanted to go in, I completed my bachelor's in Athletic Training at Appalachian State University. I followed this up with getting my masters in Movement Science from the University of Michigan while working in the athletics department at Eastern Michigan University . When trying to figure out what my next move will be, I knew I wanted to head back to North Carolina. After a couple of weeks of job searching I found the posting for an athletic trainer at OrthoCarolina, working out of the same office I had shadowed in. Without hesitation, I applied for the job with my fingers crossed. A few weeks later, I found myself with a job and now I have been working here for 8 months.
When most people think of Athletic Training, they think of professional athletes and glamorous work! What does a 'typical' (non COVID-19) day look like for you?
A typical day involves working 4-5 hours in the morning seeing patients in the clinic and making sure all of my notes get done. Then I go home for lunch and to play with my dog, Finn. After lunch, I typically head over to South Meck High school where I set up for practices and games right before the students are let out for the afternoon. Once the students are out of class, athletes come to the athletic training room for treatments, rehab, tape, etc. before going out to practice. During practice time my co-worker and I make sure the sports have everything they need and we watch teams practice, staying alert in the event an athlete gets injured and needs our care.
What do you like most about your position? What inspires you?
I like the versatility of people I work with. The mornings typically consist of post-op or acute injury patients while the afternoons consist of high school students who are still trying to figure out what being "hurt" actually means (mostly it means what can they come up with to get out of conditioning).
My patients/athletes inspire me the most. There is nothing more enjoyable than getting to release a patient/athlete who came in discouraged and doubtful they would ever return to "normal". This is because those patients committed to getting better, they took time out of their daily lives to do their exercises so that they would continue to progress and eventually get back to their normal activities.
Which Core Value of OC (Quality, Service, Community, Teamwork) do you feel you identify the most with and why?
I feel as if I identify most with OC value of teamwork. This is because every part of my job involves being a part of a team. In the clinic, I work with a different physical therapist to care for our patients, at the high school my coworker and I have to work together to make sure all practices and games are covered and all the athletes are cared for, then I am also included in every team that is on campus to make sure they know we are here for them if they should ever get hurt.
What are some of your goals and aspirations – personally or professionally?
One of my biggest personal goals is to travel. I have had the opportunity to go to 4 different countries -Japan, Taiwan, Ecuador, and Mexico- and my Pinterest board is filled with about 10-15 other places and planning material for them when the time comes to plan my next trip!
As a fairly new Athletic Trainer, my goal is to broaden my skill set to include techniques, such as dry needling, postural restoration, muscle energy and many more, to make sure I can include those techniques into my patient's plan of care to give them the best chance of recovery they have.
Outside of work, what do you like to do?
Outside of work, I enjoy photography, cooking, and playing with my puppy, Finn.
What would you say to someone considering athletic training or applying for a position with OC?
I would tell anyone considering a career in athletic training, that this is not something you just do as a job and expect to be done by 6 every day. Athletic training is a job that allows you to care for people in ways that you typically wouldn't in a regular office setting. You get to see most of your athletes on a daily basis, you get to learn their behavior patterns and know if they are in good or bad moods, you get to be there for them when the teams lose and cheer for them when they win. Every athletic trainer's experience is different and it's up to you to make it be the best experience you can by how involved you choose to be in your teams.
For anyone applying for a position with OC? If you have the opportunity to say yes, do it! You will find yourself with a work family that you actually enjoy being with and that helps the slow days go by a lot faster!
Elena displays professionalism and teamwork with all she does. We love having her on our team in Pineville, and she has really stepped up during this unique time of Coronavirus and our changing landscape in providing patient care! Thank you, Elena! #ProutoBeOC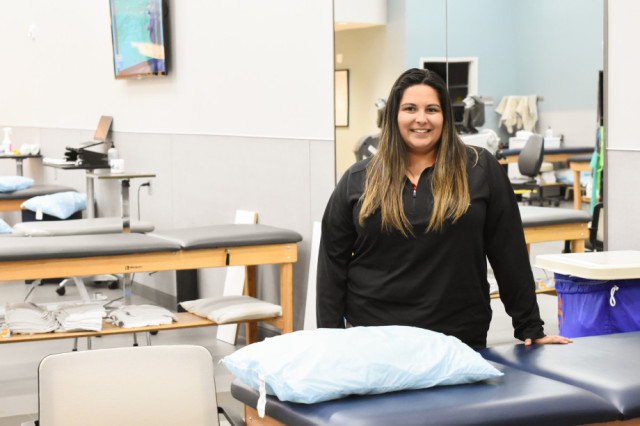 ---
Back