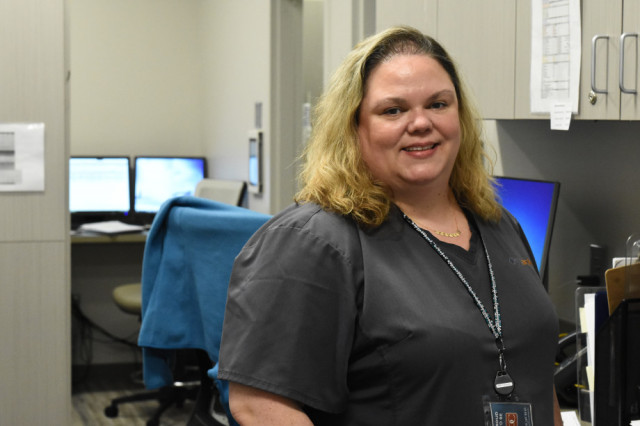 Heather, tell us about what led up to your 18-year career (so far!) with OrthoCarolina.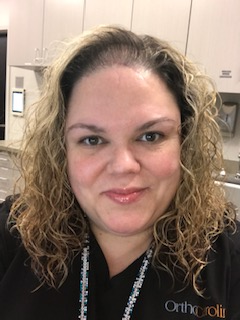 I am originally from Canada and moved to Charlotte, NC at 17 years old. My Dad was in banking and we applied and won a visa lottery in 1993/1994. I went to school at CPCC and worked a few years at Atrium Health - Carolinas Medical Center. I got married and moved to Orlando, Florida, and worked for a few years at their big hospital which would be equivalent to Atrium Health - Carolinas Medical Center here in Charlotte. I moved back to Charlotte when my oldest daughter was 3 to be closer to family. Toronto is home to me but Charlotte is a great place to live.


You've had a long career with OC/orthopedics. How do you feel about the changes that have taken place in healthcare and also because of Coronavirus?
I love Orthopedics. There is constant change and it is never boring. There is always an opportunity to learn more. Over the years I have seen many changes. Change can be hard. I struggle sometimes as I tend to be so routine. I thought I would never get the hang of our electronic medical record but here I am doing it and now I really like it. Coronavirus really threw us for a loop but we discovered telemedicine. I have to admit it is not my favorite as I prefer to see people and talk to them face to face but you have to roll with the punches and I am glad there was something that we could offer people.
What do you like most about being an RMA? What inspires you?
I love to learn about people. Everyone is different and it is so nice to be able to help people. I love feeling like I really made someone feel better. A lot of our employees inspire me. There are so many people with different backgrounds that come together to work as a team. So many OC employees have been here for many many years. That inspires me. We have so many really amazing people that work at OC. Many of them are like family to me. I cannot imagine working anywhere else.
Which Core Value of OC (Quality, Service, Community, Teamwork) do you feel you identify the most with and why?
Teamwork. I feel like I'm apart of something really important here at OC. I feel like our team is one of our greatest assets. Everyone helps contribute and everyone's role is so vital to the positive outcomes of our patients. I have traveled and helped at many of our offices and while they all run a little different, the teamwork all seems to be there.
What are some of your goals and aspirations – personally or professionally?
Professionally I would like to continue to provide great patient care. I am in the role I want to be in. I cannot imagine being anything other than a medical assistant.
Personally I aspire to be a great Mom and wife. I have an incredible family and my parents are probably the greatest people I know. If I can be like them I will have succeeded in life.
My goal in life is simple; to be happy. Happiness is the greatest feeling.
Outside of work, what do you like to do?
I love to spend time at home with my family. It sounds so boring and cliché but it is true. I am happy to be at home with my daughters and husband. I love to read. I love to go camping especially with Tina Jones. There is nothing better than being outside with a campfire!
What would you say to someone considering the field of work you are in or applying for a position with OC?
I would tell anyone considering a job with OC to do it. It has brought me years of happiness and security as well as friendships that I will treasure forever.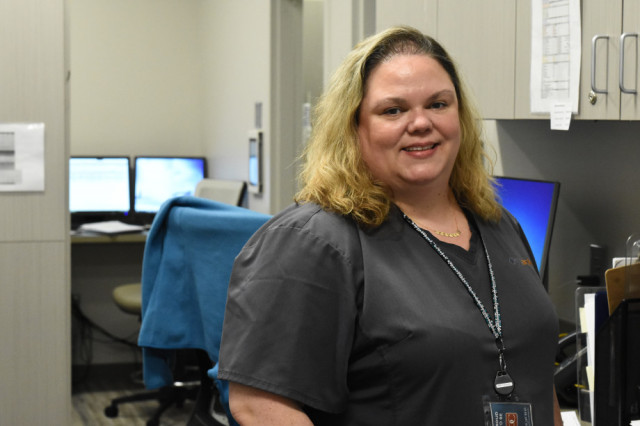 ---
Back