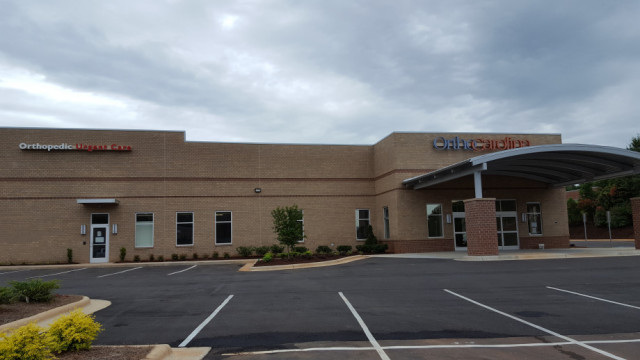 Mark Miele, physical therapy manager at OrthoCarolina's Gastonia locations, told us what makes this location unique.

---
1. What makes this physical therapy office unique?
OrthoCarolina's physical therapy office is unique because we have a set of providers that truly understand the ideals of teamwork, compassion and going the extra mile to provide optimal care.
Our physical therapy assistants are top guns. They are constantly taking coursework to increase their skill sets and frequently attend courses together so they are all on the same page. They are very proficient in Implement Assisted Soft Tissue Mobilization (IASTM) techniques and hold certifications for that and in therapeutic taping as well.
Our physical therapists include Konrad Sekula, who has gone through the OrthoCarolina 18 month Residency program and is a board certified Orthopedic Specialist ( OCS). He also speaks Spanish and Polish, which is a benefit for our patients.
I hold a Diploma in Osteopractic, a specialist certification including dry needling and spinal manipulation.
Our occupational therapy department boasts two certified hand therapists, Sarah Rahman and Stacy Rumfelt. Sarah was the first graduate of the OrthoCarolina Hand Residency Program, selected from numerous applicants across the nation.
Stacy was a 2016 Catalyst Award winner and OrthoCarolina Employee of the year in 2016. She was instrumental in getting the Hand Residency Program approved through the American Occupational Therapy Association (AOTA) and she and Sarah provide instruction and mentorship to the residents in the program. Stacy travels to Charlotte regularly twice a week for that purpose.
Our front office staff are also phenomenal! They are often able to greet patients by name within a visit or two and work hard to accommodate their appointment requests. They have never met a stranger yet! They have had patients stop by that did not have an appointment, but rather just wanted to say hello to them!
"Through our doors walk the best there is" is a sign I have hung over the door in the staff room, and our staff takes that to heart.
---
2.)What can patients expect when they visit?
Absolutely the best therapy experience ever! We try to take care of each and every person as if they were our family.
---
3.) What kinds of injuries or disabilities do you treat here?
Orthopedic injuries of all sorts, from pre and postoperative surgical issues to broken bones, sprains, strains, stiffness and muscle weakness for all areas of the body. We deal with some orthopedic pediatric issues and some high functioning post stroke patients.
---
4.) How does the staff work together to deliver the best care to patients?
We take a total team approach. It is not just one PT and one PTA together. It is every PT and Every PTA all working together, pooling our knowledge and skills, to address each patient to obtain the optimum possible outcome.
---
5.) How many people do you have on staff?
Nine full time clinical providers (Including myself), two PRN (as needed) OT staff, and two PSS staff.
---
6.) Is there any additional info you would like to share?
We have a great water cooler! We have the best tasting water in all of Gaston County! : )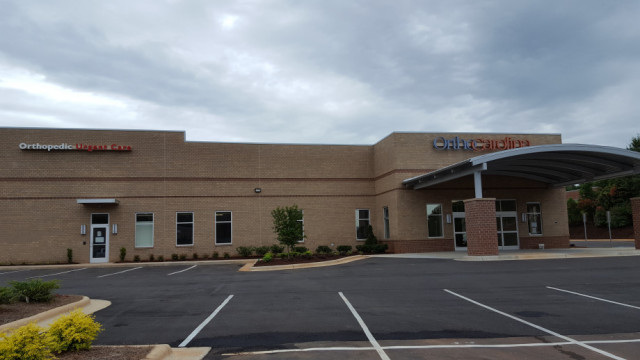 ---
Back