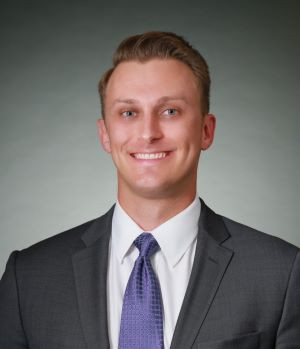 OrthoCarolina is proud to welcome Alex V. Boiwka, MD, MS, to OrthoCarolina Concord. Dr. Boiwka is a hip & knee surgeon specializing in total and partial hip and knee replacements and hip resurfacing.
Dr. Boiwka earned his Doctor of Medicine from Case Western Reserve University School of Medicine in Cleveland, Ohio. He completed his Orthopaedic Surgical Residency at the University at Buffalo, The State University of New York, and a surgical fellowship in Adult Joint Reconstruction at the University of Texas Health Science Center at Houston.
"As a college athlete, I was initially drawn to the field of orthopaedic surgery via sports medicine," Dr. Boiwka said. "I ultimately fell in love with hip and knee replacement surgery due the drastic improvement these procedures can impart on a patient's quality of life.
While I enjoy the technical aspects of my work, it is the patient interactions and personal success stories that I truly cherish."
A native of Cleveland, Ohio, Dr. Boiwka grew up taking annual trips to the North Carolina coast with his family. He knew he wanted to settle down in the state after completing his training, and "OrthoCarolina stood out as the ideal choice" for his practice.
"There is an emphasis on camaraderie and teamwork within OrthoCarolina that makes it an exciting and rewarding place to work," Dr. Boiwka said.
Outside of the operating room, Dr. Boiwka enjoys playing guitar and spending time outdoors golfing, fishing and hiking. He also enjoys continuing his exploration of North Carolina from the mountains to the coast.
---
Save time and schedule your next appointment online by physician or location.
---
Back