Jonathan C. Riboh, MD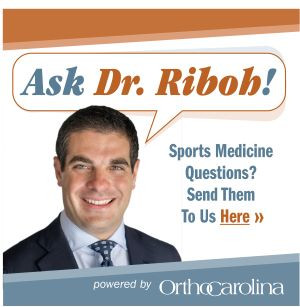 Injury in an athlete is no small deal. It can lead to time away from sport and friends, visits to doctors and other medical professionals, feelings of frustration and isolation and sometimes even long-term health consequences.
As sports medicine physicians, we believe the best way to treat injuries is to prevent them in the first place.
---
The concept of injury prevention is not new, and there are well-established strategies for preventing injuries specifically in youth soccer players. Our biggest challenge as physicians is to make sure that athletes, their parents and their coaches know about these injury prevention strategies – and believe in their value.
---
sOCCER-SPECIFIC Injury Prevention
Developed by an international panel of experts, the FIFA11+ program is an evidence-based injury prevention program specifically designed for soccer athletes.
The FIFA11+ takes about 20 minutes to complete and is designed to be used twice a week, typically as a warmup to a formal practice. It includes:
8 minutes of running exercises (including cutting, change of direction, decelerating and proper landing techniques)
10 minutes of strength, plyometric and balance exercises
2 minutes of running exercises focusing on high speed.
The FIFA11+ program has been extensively evaluated in large scientific studies of young athletes. It has been shown to reduce injury rates by 30 percent and to reduce the rate of serious injuries like ACL tears by 50 percent.
Not surprisingly, the more frequently teams performed the program, the less injuries their athletes sustained.
---
Injury Prevention Enhances Performance
Clearly, the FIFA11+ helps reduce injury, but it also helps enhance athlete and team performance.
Several studies in the soccer community have shown that teams that implemented the FIFA11+ had better athletic performance (as measured by strength, speed and agility). And in the premier European soccer leagues, studies have shown that teams with less injuries win more games and go farther in international tournament play.
Implementing the FIFA11+ really is a win/win, with fewer athletes getting hurt and more W's for the organization. There's even a FIFA11+ Kids developed for the youngest soccer athletes.
---
In summary, most injury prevention can happen right there on the pitch, without extensive or expensive resources. In rare cases, if an athlete notices recurrent problems or injuries (for example, frequent hamstring strains), engaging a medical professional can be very helpful in preventing further injury.
There are many types of sports medicine experts who can help, including sports medicine surgeons, non-operative sports medicine experts, athletic trainers, physical therapists and strength and conditioning experts. There's no wrong place to start.
That's the whole fun of sports medicine – finding the right solution, for the right athlete, at the right time to get them back in the game.
---
Jonathan C. Riboh, MD, is a sports medicine specialist and orthopedic surgeon at OrthoCarolina's Cartilage Restoration Institute, South Park office and Sports Medicine Center.
He specializes in youth sports medicine and has served as head of pediatric sports medicine at the Duke University School of Medicine as well as a Duke University team physician for athletes in lacrosse, softball, swimming & diving, volleyball, softball, football and basketball.
---
Back