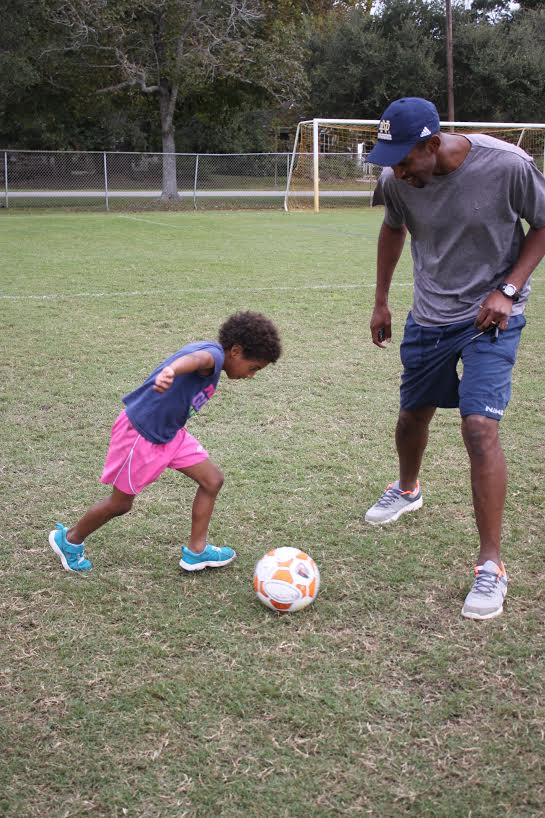 Why do you love soccer? I've developed great friendships and a community thru soccer. I grew up in England where everyone seemed to play, it's a great way to exercise and have fun. I love to see the sport growing in Charlotte.
What position is your favorite? I play both forward and defender but I prefer being a defender. I like being able to see the whole field and better control the game.
What is your go to soccer move? The step over is the move of choice for me - it never fails.
Have a favorite professional team? My favorite team is West Ham United, an English team based in London. Growing up, they played close to my house so I watched them every chance I got. Some of my favorite memories are going to the stadium, wearing the team jersey and screaming my lungs out for them to win.
How do you get ready for a big game? I watch soccer highlight reels of goals and key moves. I also love playing garage and house music right before I play.
Why is Charlotte a cool soccer town? The opportunity is huge. It doesn't matter if you're just being introduced to the sport, an elite player or an older player like me – there are so many opportunities to be involved. Grab a soccer ball, get out there and play!
Andy Hylton is a P.A. (Physician Assistant) in OrthoCarolina's Pineville office and also has a degree in Athletic Training. He has played professional soccer in the U.S. and England, and also played for Great Britain's soccer team in the World University Games (Olympics for students) in Beijing, China. Andy treats all ages and orthopedics needs, particularly sports medicine injuries and conditions.
Leave a Comment