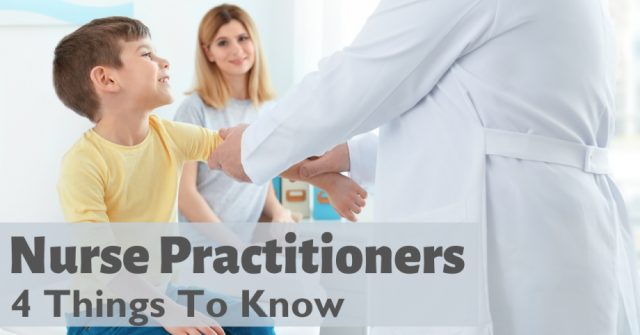 More than a billion U.S. patients per year will see a Nurse Practitioner, putting their primary care in the hands of these dedicated members of the care team.
As we celebrate National Nurse Practitioners Week, here are four things to know about NPs:
---
1. They Began Their Careers as Nurses
"Every nurse practitioner is a registered nurse (RN) prior to going back to school and getting a master's degree," said OrthoCarolina's Adam East, NP-C. "This bedside experience as a nurse gives NPs a unique ability to connect with patients and their families. Having a medical background as nurses also gives NPs a large knowledge base to build upon, which translates to improved patient care."
---
2. They Provide A Full Range of Services
According to the American Association of Nurse Practitioners, NPs order, perform and interpret diagnostic tests, diagnose and treat acute and chronic conditions, prescribe medications and treatments, and manage overall patient care.
NPs can be your primary caregiver and you may also see them assisting surgeons in the operating room.
"After 22 years as a pediatric nurse practitioner there isn't much I haven't seen!" says OrthoCarolina's Trish Moody, CNP. "I usually serve patients as an independent provider working with trauma patients daily and managing the acute injuries many kids get."
---
3. They Love Their Jobs & Their Patients
Every day is unique, Moody says, and that keeps her excited to walk into work each day.
"I really like educating patients and turning a stressful time for them into a comfortable one," Moody said. "I really do make a difference every day."
---
4. Patients Leave Them Glowing Reviews
"The care we received at Ortho Carolina was fantastic. Trish Moody, our care provider, spent the time with us to understand the injury and provide a treatment plan. We appreciate the time and care she spent with us." –Addison
"Adam East's keen listening skills and technical knowledge have been tremendously helpful in helping me better understand my arthritis-related issues. His ability to thoroughly explain detailed information on 'my level' gave me a better grasp of what to expect and how to recover after I had surgery on my hand." –Lynn
---
What's Next:
- Find the OrthoCarolina location closest to you. We even offer convenient orthopedic urgent care.
- Join these talented Nurse Practitioners on OrthoCarolina's team. Find careers available at OC.
---
Back