She doesn't describe herself as a gifted athlete and, in seventh grade, Julie was almost cut from her middle school basketball team.
"My coach always told me and my parents 'Julie wasn't' born with the most natural basketball talent but she works so hard I just can't get rid of her.' I went from almost cut to team captain," says Julie, who is known around OrthoCarolina as Dr. Woodside, a fellowship-trained orthopedic hand surgeon.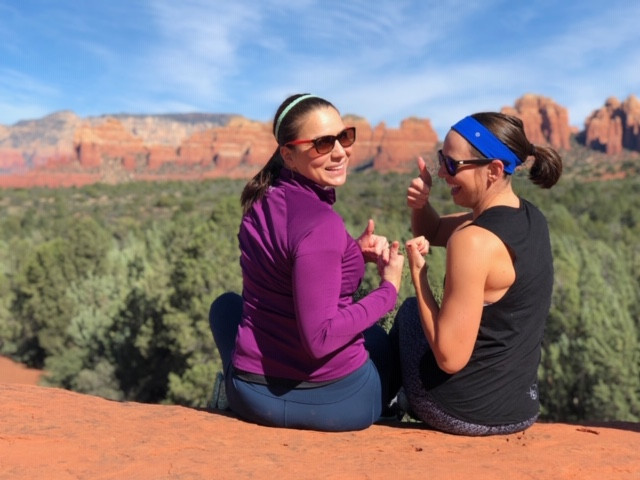 That same coach continued to mentor Julie in high school and even as she became an NCAA basketball player, competing for Oglethorpe University in Atlanta, Ga.
"I'm not super-fast, I'm not naturally talented, I can't jump super high, but having a certain work ethic can really help you develop what you need to be successful," Dr. Woodside said. "I think the hard workers can make it further."
From that seventh grade tryout, Dr. Woodside did make it further, being inducted into Oglethorpe's Athletic Hall of Fame in 2016. But, it isn't just her basketball trophies and statistics that the sport allowed Dr. Woodside to achieve. Many of the lessons she learned through basketball contribute to her success as a surgeon today.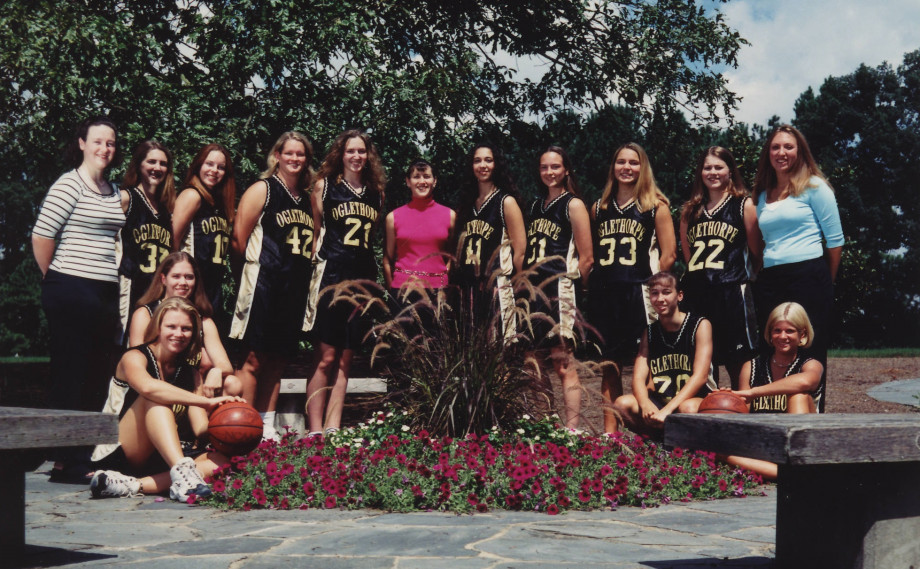 Getting to the collegiate level in any sport requires a level of commitment that really escalates from the high school level.
"There's a huge level of commitment at a young age when a lot of people are still trying to learn what level of commitment they're even capable of," says Dr. Woodside. "Half of it comes from a commitment to your team members and not wanting to let them down. There are times when we're tired, we're injured or we have a big test but we show up for those people. You learn responsibility to something greater than yourself and that really translated when going to medical school. Other residents become your teammates and you're tired but you have the same goal – to do your best for an take care of the patients."
Even for young athletes who may never make it to a college team, Dr. Woodside says sports give children a way to mature and develop a work ethic that is difficult to obtain in other ways.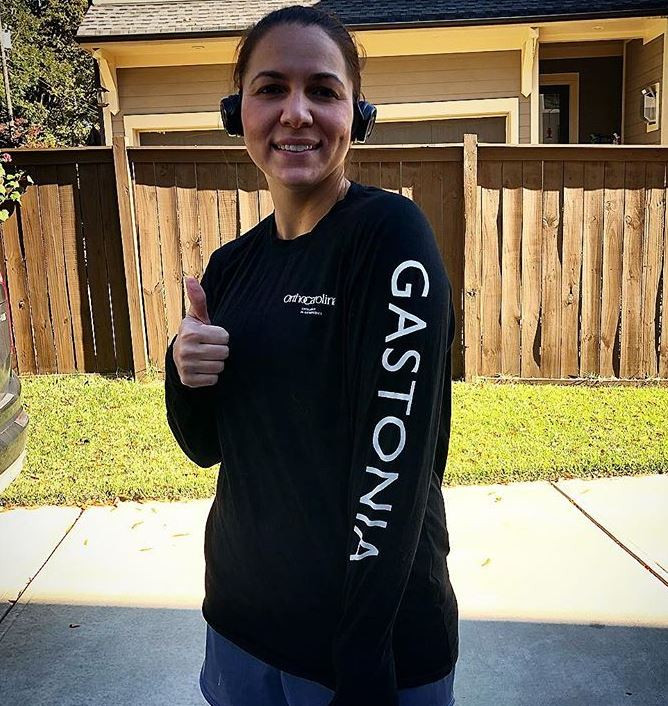 "Focus is one of the most important things that basketball, and athletics in general, can teach kids," Dr. Woodside said. "When you're in school and balancing so many things, focus becomes integral. Children also get surrounded by positive influences in their coaches and other athletes."
Today, Dr. Woodside practices orthopedics at OrthoCarolina Gastonia after completing her hand surgery training at Loyola University Medical Center and Shriners Hospital for Children Chicago. She also enjoys running, mountain biking, swimming and spending time with her husband and two German Sheppards.
---
What's Next?
Why become a doctor? Dr. Woodside and other OrthoCarolina physicians share what led them to medicine.

---
Back