A Desperately Need Spine Surgery for the Woman Who Dedicates Her Life to Others
Liberia is one of the five poorest nations on the planet. Years of civil wars there have left life difficult for many of its citizens, many of whom lost family members and still live in poverty. Many children were left without parents. More than 250,000 people died in the conflicts, just under 12 percent of the population, mostly men. Even in modern-day Liberia, civil unrest remains in the wake of the most recent political election.
Oretha Joe is a proud yet soft-spoken Liberian who isn't afraid to describe life in her home country, a place that despite enduring so much hardship is a place she's proud to call home. Oretha is a leader in the African Christians Fellowship International (ACFI) church and the President of the National Women of ACFI, which has around 286 churches across Liberia that touch more than four million lives. The indigenous, evangelical church tends carefully to its members, particularly children, and hopes to foster responsible, productive, meaningful lives.
Oretha doesn't see herself as someone important. She believes that God called her to reach people in rural areas commonly known as the bush and minister to them however possible.

"The kind of places we go, you wouldn't believe it," she says. "What we go through when we travel from one end of the country to another, you wouldn't believe it."
Several years ago, Oretha began dealing with an increasing pain in her back that made even standing difficult, much less being able to care for other people. She was driven more than 10 hours across rough, bumpy terrain with her painful back to the other side of the country to access the only CT scan machine available in Liberia. She needed a laminectomy, or spinal decompression surgery, which wasn't available in the country.
A visit with American Bob Bridges whom she'd met years earlier and has two adopted Liberian sons of his own gave Oretha the glimmer of hope she needed. The most difficult part of preparing for surgery wasn't the surgery itself but getting out of Liberia. She went to the Embassy three times before she was able to get a visa that would take her to the place where she could be fixed. And through Bob's connections to OrthoCarolina, Oretha was soon on an airplane; her first-ever plane ride, bound for the United States.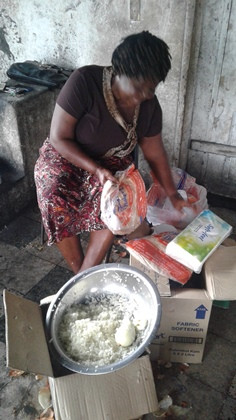 It was a 30-hour trip, and she was alone, headed to a country where she knew virtually no one. Oretha arrived in Charlotte on Christmas Eve. The first thing she noticed was snow on the ground. She had never seen snow. Oretha would stay in North Carolina for the next four months.
In January, several weeks after her arrival, Oretha had a laminectomy with Dr. Bruce Darden of the OrthoCarolina Spine Center, who donated the surgery. Dr. Darden successfully decompressed Oretha's lower lumbar spine to take pressure off the spine and nerves. Staying in Charlotte several more months would enable her to fully recover and go through therapy to help her get back to regular movement, pain-free.
Going home is a time of celebration, Oretha says. Being able to walk free of pain and tend to others energizes her. While she says she's overwhelmingly grateful to Dr. Darden, his team and the nurses who cared for her, Oretha is ready to get back to doing what she loves most: being rooted in ministry.
"Wherever we have gotten today, it is our human and God-given connections that we are able to share kindness and do the work we do." --Oretha Joe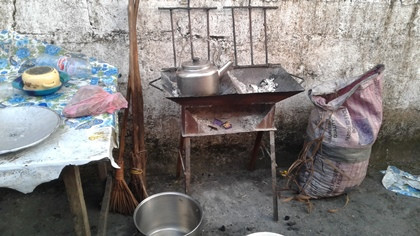 ---
Back