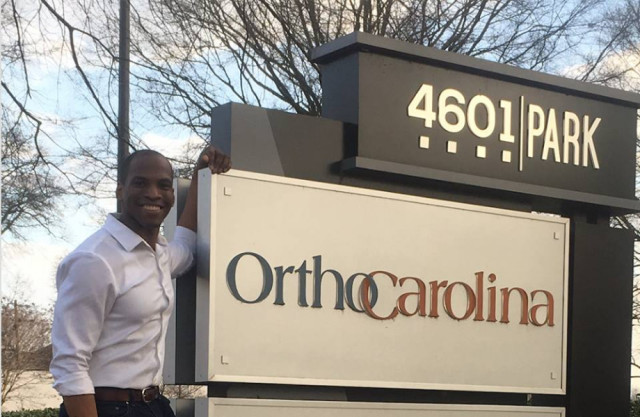 1. What led you to your position at OrthoCarolina?
The opportunity to work with the senior leadership team. It was appealing to work under a team that was a mixture of executives and physicians that had the objective to provide optimum care for its patients.
2. What do you like most about your job?
It's multi-dimensional. Naturally, I've always been a very diverse person in terms of interests. My role here with OrthoCarolina has allowed me to work cross-functionally with many departments within our organization, as well as national healthcare industry leaders.
3. What's something someone might not know about your job?
My job is always improving. It's funny because our company's mantra is "You. Improved." I'm always changing and evolving along with the organization.
4. What are some of your outside hobbies or interests?
Swimming. You may also catch me reading a business magazine or book with a cup of espresso at a local coffee shop.
5. What's your favorite movie?
Currently, "Justice League." My favorite super heroes teamed up in one featured film; classic.
6. What's your favorite restaurant in the Charlotte area?
That's tough. I would have to say the one that restores my energy during lunch time, Pasta & Provisions on Park Rd. I love their Linguine with Basil Pesto as well as the Italian Romaine Salad (one of the best in the city).
7. Finally, what's your favorite part of working at OrthoCarolina?
The people. OrthoCarolina truly has a great company culture and is about people helping to improve the lives of people.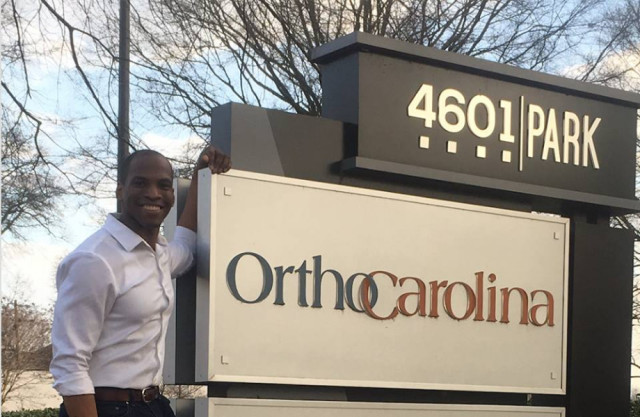 ---
Back