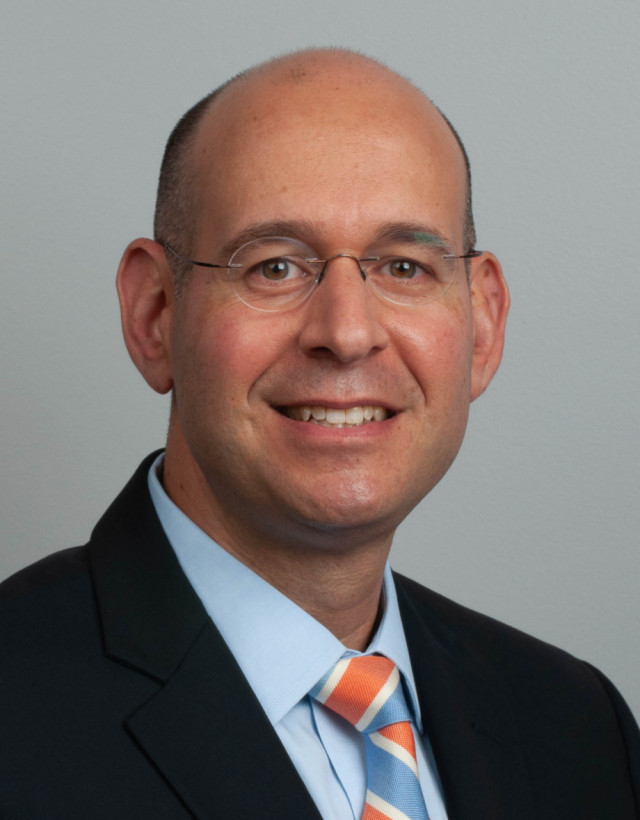 Specialties:
Spine
Fellowship Trained:
Spine
Colgate University -- Bachelor of Arts
University of Massachusetts Medical School -- Doctor of Medicine
University of Massachusetts Medical School -- Residency
OrthoCarolina Spine Center -- Fellowship
Duke University School of Business -- Masters of Business Administration
Specializes in spine surgery
---
Chair of Ethics Committee - Lumbar Spine Research Society, 2022
President of the North Carolina Spine Society
Member of the Lumbar Spine Research Society
Member of the Cervical Spine Research Society
Board Certified Surgeon
Madigan L, Vaccaro AR, Spector LR, Milam RA: Management of Symptomatic Lumbar Degenerative Disk Disease. Journal of the American Academy of Orthopedic Surgeons. 2009; 17:102-111
Spector LR, Madigan L, Darden BV, Rhyne AR, Kim DH: Cauda Equina Syndrome: Diagnosis and Management. Journal of the American Academy of Orthopedic Surgeons. 2008; 16:471-479
Murrey DB, Janssen ME, Odum SM, Gottlieb JR, Spector LR, Darden BV: Two-Year Results of a Randomized Controlled Clinical Trial Comparing ProDisc-C and Anterior Cervical Discectomy and Fusion. Spine Arthroplasty Society Journal. 2008; 2 (2): 76-85
Rhyne A, Siddiqui F, Spector L, Madigan L, Odum S, Darden B, and Schmidt G: Anatomic Mapping and Evaluation of the Esophagus in Relation to the Cervical Vertebral Body. European Spine Journal. 2007 16:1267-1272.
Spector LR, Kim DH, Affonso J, Hilebrand A, Albert TJ, Vaccaro AR: Use of Computed Tomography to Predict Failure of Nonoperative Treatment of Unilateral Facet Fractures of the Cervical Spine. Spine. 2006 Nov; 31 (24): 2827-2835
Moshirfar A, Jenis LG, Spector LR, Burke PJ, Losina E, Katz JN, Rand FF, Tromanhauser SG, Banco RJ: Computed Tomography Evaluation of Superior Segment Facet Joint Violation after Pedicle Instrumentation of the Lumbar Spine with a Midline Surgical Approach. Spine. 2006 Oct; 31 (22): 2624-2629.
Vittimberga, Jr., FJ, Nolan B, Perugini RA, Spector L, Callery MP: Laparoscopy and Kupffer Cell Activation. Surgical Endoscopy. 2000 Dec; 14 (12): 1171-6
Dr. Spector clearly explained my problem in laymen's terms and answered all my questions.... very knowledgeable it easy to understand. His manner was warm and unhurried. He is the third doctor I've seen for this issue and was, by far, the best. I feel that I am in the best hands possible.