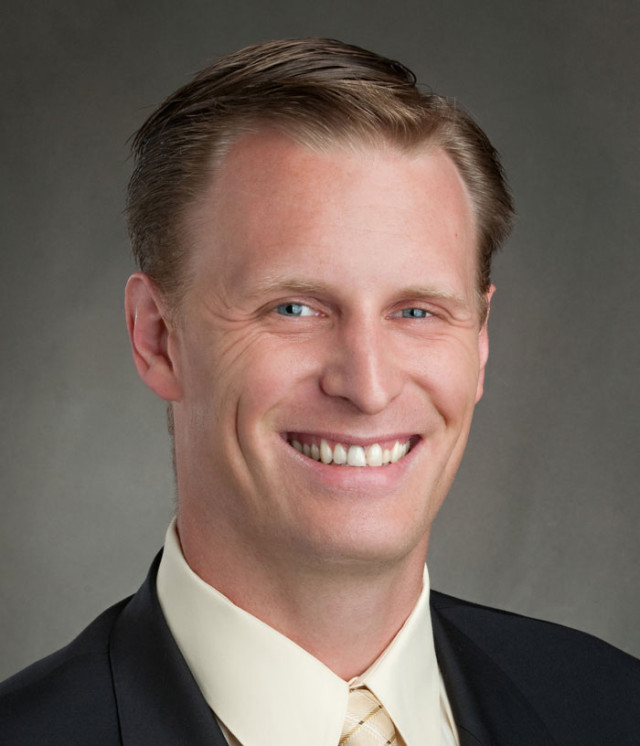 Christopher Chadderdon, MD
This medical establishment is a top-notch facility. The staff and doctors are honest, yet the environment is filled with hope and encouragement. Dr. Chris Chadderdon has been treating a problematic hand injury I suffered at work and has been attentive, empathetic, and professional at every stage of my surgery and recovery.
Education
Bowdoin College (Maine) -- Bachelor of Science
Dartmouth Medical School -- Doctor of Medicine
Virginia Commonwealth University Health System, Department of Orthopaedic Surgery -- Residency
Philadelphia Hand Center at Thomas Jefferson University -- Fellowship
Bio
Charlotte Hounds - Hand Consultant
UNC-Charlotte 49ers - Hand & Wrist Surgery Consultant
Queens University Royals - Hand Wrist Surgery Consultant
ASSH Young Leaders Program
ASSH Resident Education Committee
Board Certified Physician
Practice
Specializes in Hand, Wrist, and Elbow Surgery.
Specializes in Congenital Differences of The Hand and Upper Extremity
---
Member of the American Academy of Orthopaedic Surgeons
Member of the North Carolina Orthopaedic Association
Memeber of the North Carolina Medical Society
Candidate Member of the American Society for Surgery of the Hand
Awards
2022 North Carolina's Top Doctors, Charlotte Region, SouthPark Magazine
Named a 2021 Top Doctor - Charlotte Magazine
Best Resident Award, Virginia Commonwealth University (2008)
Team
Clinical – Abby
Surgery Scheduler – Olivia
PA Team
Research
Peer-Reviewed Publications
Chadderdon RC, Gaston RG: "Restoration of Opposition" Hand Clinics August 2016
Gaston RG, Chadderdon RC. "Management of Complications of Wrist Fractures." Hand Clinics. 2015 May 31:193-203. PMID 25934196
Colantoni J, Gaston RG, Chadderdon C. Arthroscopic Wafer for Ulnar Impaction Syndrome. Arthroscopic Techniques 2014;Feb 3(1): 123–125. PMID 3986578.
*Gaston RG, Ward WA, Lewis DL, Gantt EG, Osier LK, Gaul JS, Perlik PC, Chadderdon RC, Baker DS, Boatright JR; Wrist and Radius Injury Surgery Trial (WRIST) Study Group: Reflections One Year into the 21 Center NIH-funded WRIST Study. A Primer on Conducting a Multicenter Clinical Trial. Journal of Hand Surgery, 2013 Jun;38:1194-1201. *denotes group study
Larson TB, Gaston RG, Chadderdon RC. Use of Temporary Screw Augmentation the Treatment of Scapholunate Injuries. Techniques in Hand and Upper Extremity, 2012 Sept;16:135-40. PMID 22913993
Gaston RG, Chadderdon RC: Phalangeal Fractures(in Professional Athletes): displaced/nondisplaced. Hand Clinics, 2012 Aug;28(3):395-402. PMID 22883890
Mounasamy V, Chadderdon RC, McDaniel C, Willis MC. Bilateral Synchronous Quadriceps Tendon Rupture: A Case Report. European Journal of Orthopaedic Surgery and Traumatology. 2008 Jan; 18(1): 63-67.
Book Chapters
Chadderdon RC, Isaacs JE. Flexor Tendon Injuries. In: Essential Orthopaedics. Saunders, Elsevier Inc. Philadelphia, PA. 2010 Pgs 352-356
Hendry TM, Chadderdon RC, Boardman ND. Surgical Treatment of the Elbow: Surgical Options and Indications. In: Arthritis and Arthroplasty: The Hand Wrist and Elbow. Elsevier Inc. 2010. Chapter 18.
National and Regional Presentations
Ward AW, Osier LS, Lewis DR, Loeffler BJ, Chadderdon RC, Gaston RG. Lymphedema Following Elective Hand and Wrist Surgery in Women who are Post Axillary Lymph Node Dissection: A Prospective, Cohort Study. Abstract-(paper#2): ASSH Annual Meeting; 2016 Sept 29; Austin, TX
Chadderdon RC. Update on Dupuytren's. Greenbrier Research Summit; 2016 June 4; Greenbrier, WV
Chadderdon RC. Course Director: TriMed Upper Extremity Cadaver lab; 2016 Apr 16; Charlotte, NC
Podium presentations:
Chadderdon RC. Management of Phalangeal and Metacarpal Fractures. TriMed Upper Extremity Seminar; 2016 Jan 29-30; Amelia Island, FL
Ode G, Loeffler B, Chadderdon R, Haines N, Scannell B, Patt J, Gaston G. Knee Arthroscopy simulation Training: Does it translate to Improved Arthroscopic Proficiency in the Wrist? Electronic abstract presentation: Combined Meeting of the American Association of Hand Surgery Annual and British Society for Surgery of the Hand; 2015 Jan 21-24; Paradise Island, Bahamas
Chadderdon RC. Distal Radius Fractures - Evaluation and Clinical Decision Making. Physician's Assistant Orthopaedic Society Annual Meeting; 2013 Oct; Orlando, FL
Chadderdon RC. Common Tumors of the Hand - When to Refer, When to Reassure. Physician's Assistant Orthopedic Society Annual Meeting; 2013 Oct; Orlando, FL
Chadderdon RC (moderator). Session II: Upper Extremity Trauma: Oscar Miller Day Symposium. Charlotte NC. October 15, 2010
Chadderdon RC. Current Management of Radial Head Fractures: Oscar Miller Day Symposium. Charlotte NC. October 15, 2010
Chadderdon RC. Distal Radius Fractures: What is best and when: Southeastern Fracture Symposium, Charlotte NC. January 2010
Chadderdon RC (Co-Moderator). American Association for Hand Surgery Annual Scientific Meeting. Scientific Paper Session. 2010
Chadderdon RC, Kozin, S. Is the Brachialis Innervated by the Radial Nerve: An Electroneurophysiologic Study. American Association for Hand Surgery Annual Scientific Meeting. 2010