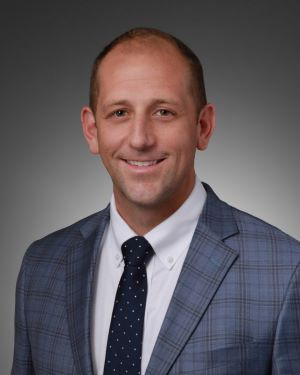 OrthoCarolina is proud to welcome Robert Keller, MD, to our Boone, Hickory and Lincolnton offices. Dr. Keller is a fellowship-trained sports medicine surgeon with clinical specialties in hip, knee, shoulder & elbow and sports medicine.
"The field of sports medicine orthopedics allows me to help people get back to their passions," Dr. Keller said. "What other job is better than that? There is nothing better than working with patients to get them back to the things in life they love."
---
Dr. Keller earned his Doctor of Medicine from Michigan State University College of Human Medicine. He completed his residency training in orthopedic surgery at Henry Ford Hospital in Detroit, Mich., where he also served as Administrative Chief Resident.
He then completed an orthopedic sports medicine fellowship at Kerlan-Jobe Orthopaedic Clinic in Los Angeles, Cali.
Prior to joining Team OC, Dr. Keller served as Head Orthopedic Consultant for the PGA tour in Michigan as well as Head Team Physician for Rochester University Athletics in Rochester Hills, Mich.
---
"Having the opportunity to join a team that is progressing the field of orthopaedics is exhilarating," he said. "Through patient care, research, sports team coverage, and practice management OrthoCarolina is blazing a trail that sets it apart for quality, leadership, and progress."

---
Dr. Keller is a proud husband and father to three girls (#girldad). Hailing from Southern California, he enjoys an active outdoor lifestyle including surfing, basketball and being on the water.
---
Save time & schedule an appointment with Dr. Keller online.
---
Back