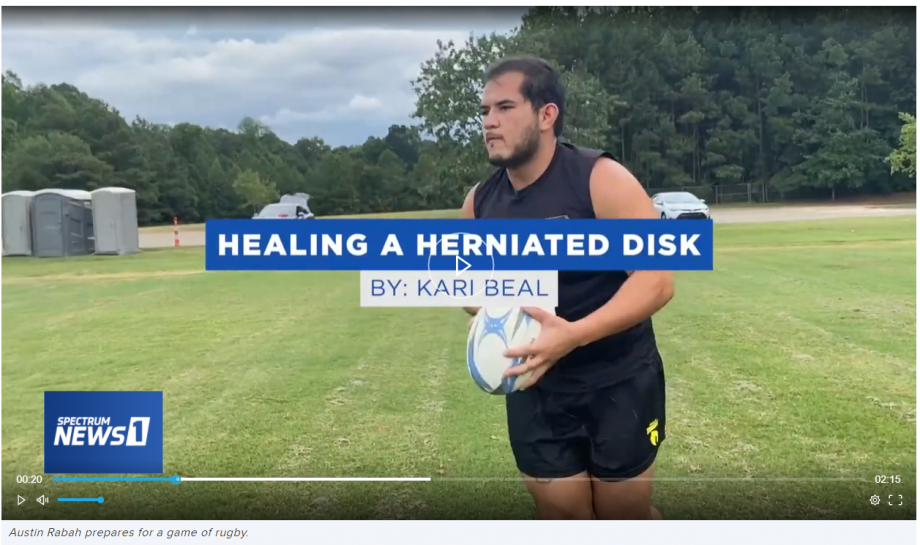 Fast Facts to Know:
Dr. Bradley Segebarth at the OrthoCarolina Spine Center, Concord and University is the only physician in Charlotte, NC performing this surgery (as of publication date)
Annually in the U.S., more than 500,000 discectomies are performed. That's greater than all the spine fusions combined.
The surgical goal is to reduce the nerve pain caused by bulges in a disc. Removing the defect that's pressing on a nerve or nerves can be profoundly beneficial.
Most cases are done on an outpatient basis and take 30-90 minutes.
Full recovery for most patients takes 6-9 weeks. However, patients with a Barricaid implant typically recover in roughly four weeks.
Patients who have a Barricaid implant enjoy an 81% reduction in the surgical failure rate compared with their surgical peers.
Barricaid is covered by Medicare. For patients with private insurance, a growing number of insurers have been approving treatment.
Barricaid is the only FDA-approved implant designed to close the annular defect after discectomy surgery.
To learn more about Dr. Segebarth or schedule an online appointment, click here.
Comments
---
Back