Meet the Skilled Specialists Joining OrthoCarolina's Team to Enhance Orthopedic Care
We are thrilled to introduce five exceptional surgeons who will be joining our team on September 1st. Each of these doctors brings a wealth of expertise in their respective specialties, including Foot and Ankle, Spine, Hand, Hip and Knee, and Joint Reconstruction. We can't wait for you to get to know them better and see how they will contribute to our commitment to providing The Better Choice for our patients.
---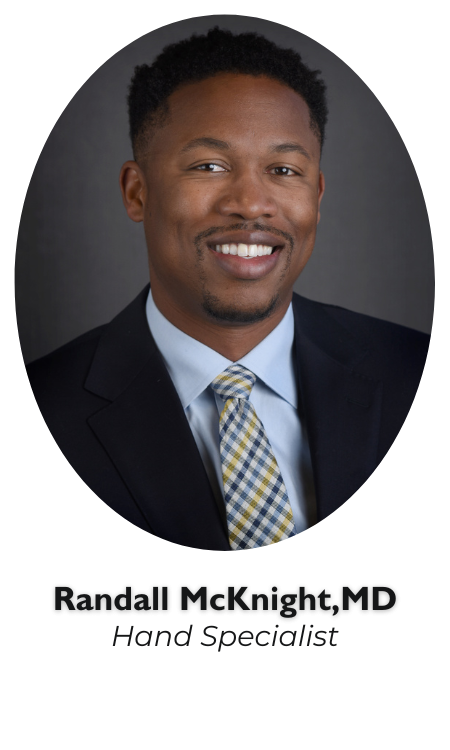 Dr. Randall McKnight - Hand Surgeon
Introducing Dr. Randall McKnight, our hand fellowship-trained orthopedic surgeon. Dr. McKnight will be joining us at OrthoCarolina University. He is highly skilled in wrist and small joint arthroscopy, CMC arthroplasty with tightrope, and open and endoscopic carpal tunnel releases. When he's not busy helping patients, Dr. McKnight enjoys traveling with his wife, engaging in sports activities with friends, and spending quality time with his beloved cat, Murph.
Schedule an appointment with Dr. McKnight here.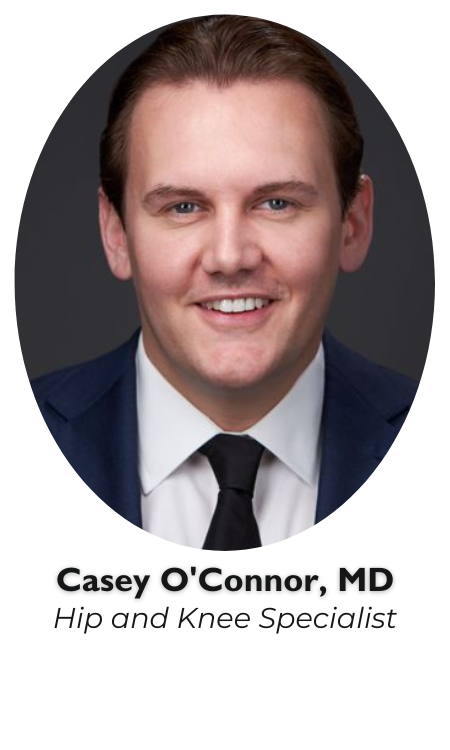 Dr. Casey O'Connor - Hip and Knee Surgeon
Dr. Casey O'Connor will be joining our Hip and Knee team at OrthoCarolina Matthews. With a Doctorate of Medicine from Albany Medical College and residency training at Albany Medical Center, Dr. O'Connor brings a wealth of knowledge and experience. Dr. O'Connor specializes in surgery for arthritis of the hip and knee, primary total knee replacement, primary total hip replacement, and revision total knee and hip replacement. In his free time, he loves to hike, golf, travel, and grill out with his wife.
Schedule an appointment with Dr. O'Connor here.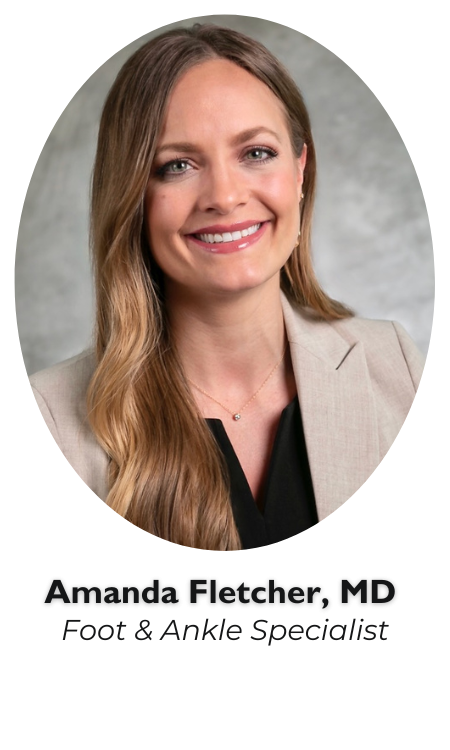 Dr. Amanda Fletcher - Foot and Ankle Specialist
We are also thrilled to welcome Dr. Amanda Fletcher, a Foot and Ankle specialist from Baltimore. After completing her residency at Duke University Medical Center, she received a fellowship in Foot and Ankle Surgery from Mercy Medical Center Institute of Foot and Ankle. Her specialization includes Minimally Invasive Surgical (MIS) Techniques, Arch Conditions, Deformity Correction and Limb Salvage, Sports and Cartilage Injuries, and Neuromuscular/ Paralytic Conditions. When Dr. Fletcher is not in the clinic, she enjoys traveling with her friends and family, playing with her two foster-fail dogs, Koda and Kaya, and listening to Zac Brown Band.
Schedule an appointment with Dr. Fletcher here.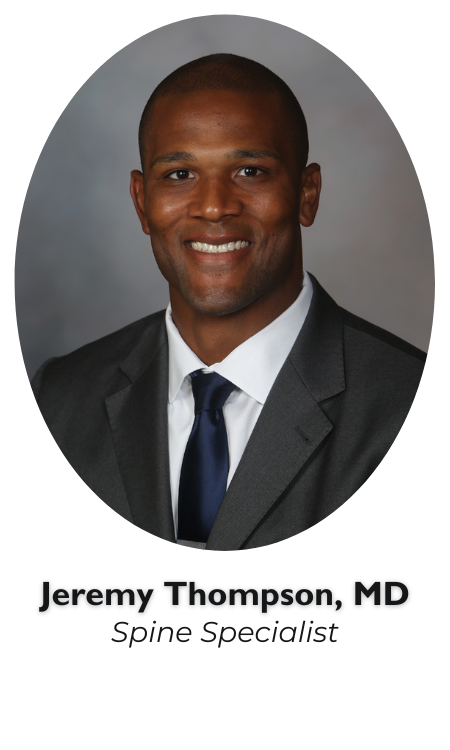 Dr. Jeremy Thompson - Spine Surgeon
Joining us as a Spine surgeon at OrthoCarolina Huntersville is Dr. Jeremy Thompson. Originally from Charlotte, Dr. Thompson specializes in spine disorder treatment. Despite a promising football career that was cut short due to injury, he discovered his passion for medicine. Dr. Thompson prioritizes patient education and non-invasive treatments, with a commitment to minimally invasive surgery when necessary. Outside of work, he cherishes time with his family, church, and enjoys outdoor activities and sports.

Schedule an appointment with Dr. Thompson here.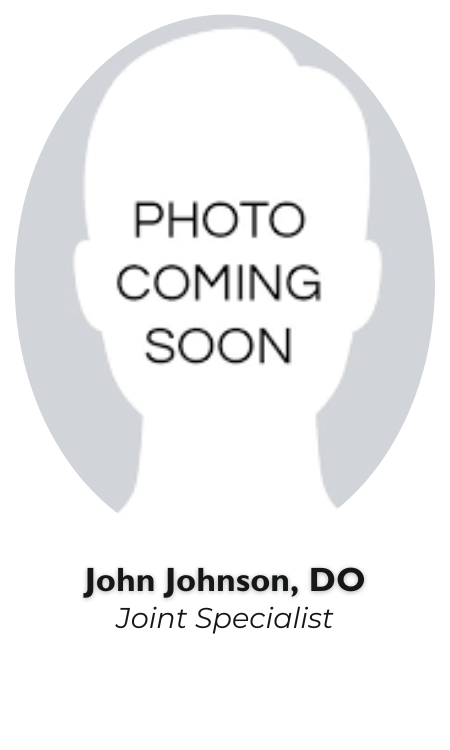 Dr. John Johnson - Joint Reconstruction and General Orthopedics
Dr. John Johnson is joining our Joint Reconstruction and General Orthopedics team in Laurinburg! With nearly two decades of military service as a lieutenant, captain, and major, Dr. Johnson brings a wealth of experience to our practice. He has honed his orthopedic skills while serving as the Chief of the Orthopaedics Department at Womack Army Medical Center in Fort Bragg, NC. We are honored to have him on board!
Schedule an appointment with Dr. Johnson here.
---
Please join us in welcoming these talented surgeons to OrthoCarolina. We are confident that their expertise and dedication will further enhance our ability to provide exceptional care to our patients.
---

This information is provided as an educational service and is not intended to serve as medical advice. If you are seeking specific orthopedic advice or assistance, please consult with your OrthoCarolina physician or locate one in your area through OrthoCarolina's website at www.OrthoCarolina.com.
---
Back